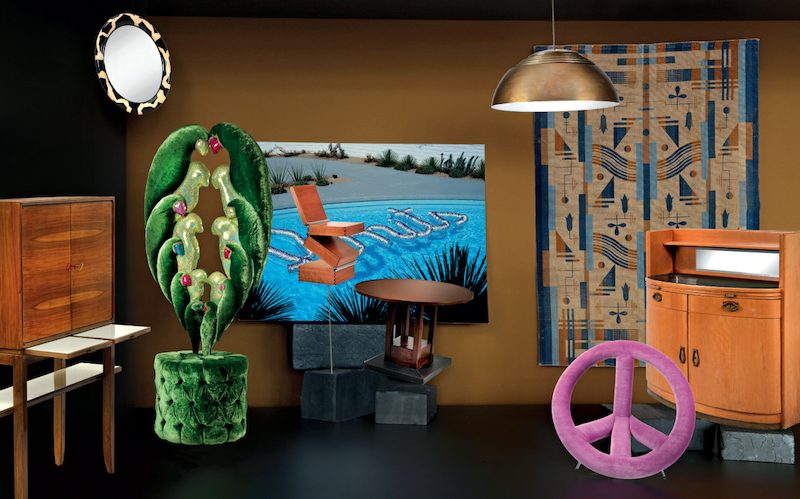 Unique works of art and rare editions from Aalto to Zobernig are brought together in Dorotheum's "Design First" auction on 27 March. Oliver Jahn, Editor-in-Chief of Architectural Digest, has combined a selection of these eccentric pieces to create a coherent whole.
Lot 61: Rare Cocktail Cabinet, designed by Josef Frank, €22,000 – €30,000
Viennese architect Josef Frank aimed to achieve "beauty for everyone", even in areas that were hidden. His angular, discreet cocktail cabinet made from walnut wood was created in around 1927/30. It has hidden inner shelves of marbled cream glass, and can be lit from within.

Lot 74: "Parrots" Chair, Carla Tolomeo, €4,000 – €7,000
Pieces of furniture by the Italian artist Carla Tolomeo are capricious sculptures. This is the case with "Parrots", a unique piece from 2008 made from silk velvet, sequins and gold edging. The asking price is 4,000 to 7,000 euros.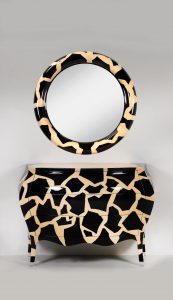 Lot 78: "Optical" Chest of Drawers and Wall Mirror, designed by Carlo Rampazzi, €16,000 – €24,000
Carlo Rampazzi designed the hand-painted wall mirror "Optical", made from wood and goatskin, for Tura in 1978. A matching chest of drawers will also be going under the hammer. The estimate for the mirror? 16,000 to 24,000 euros.
Lot 25: "Trying to Look Good Limits My Life", Stefan Sagmeister & Matthias Ernstberger, €12,000 – €20,000
Someone will say it eventually: "Trying to look good limits my life". That's just one of the soundbites from Stefan Sagmeister's "Happy Show" (2004, digital print on Sintra board). The entire collection of images from the series is estimated to reach 12,000 to 20,000 euros.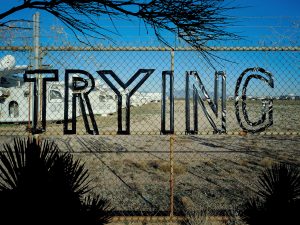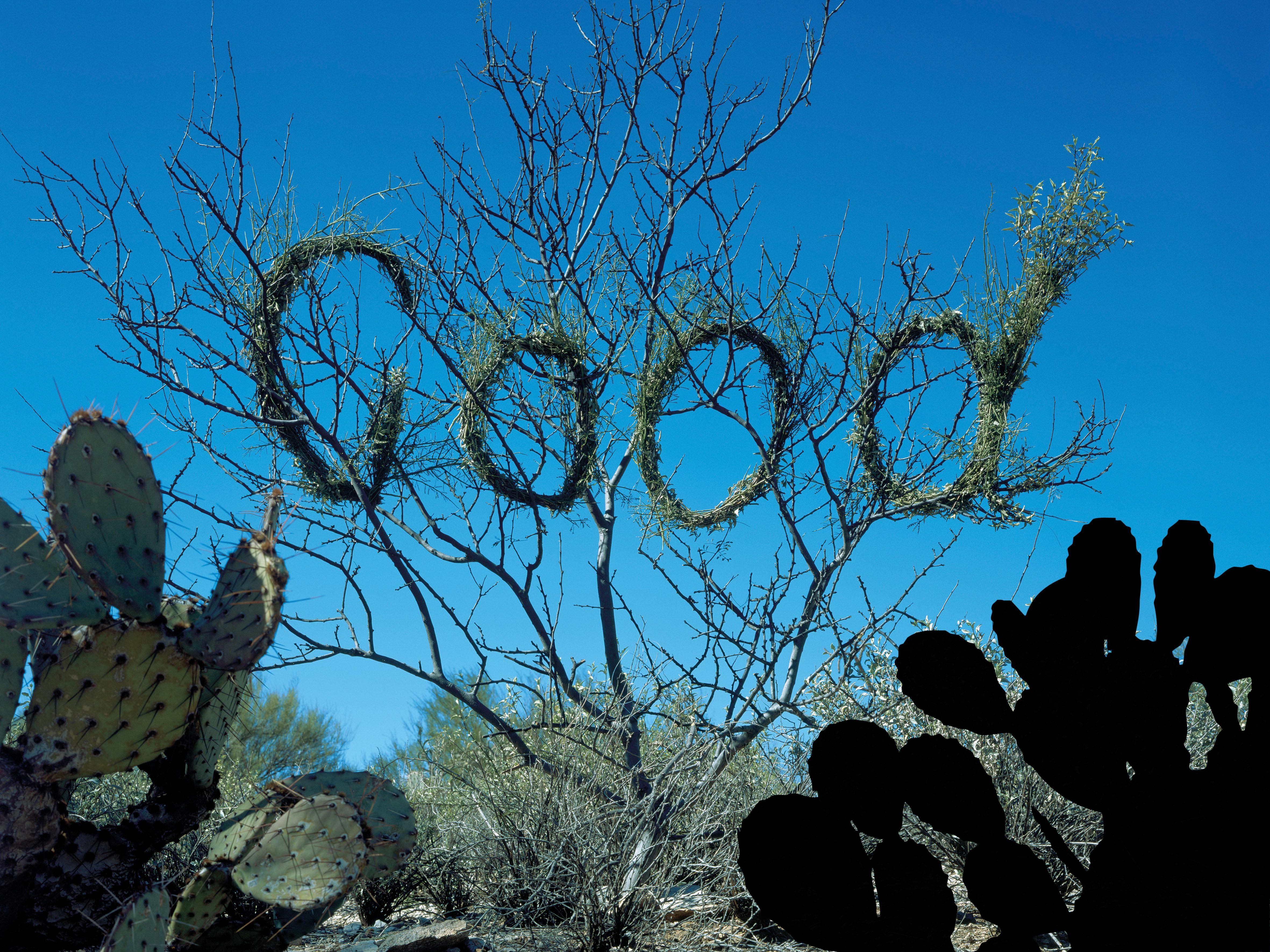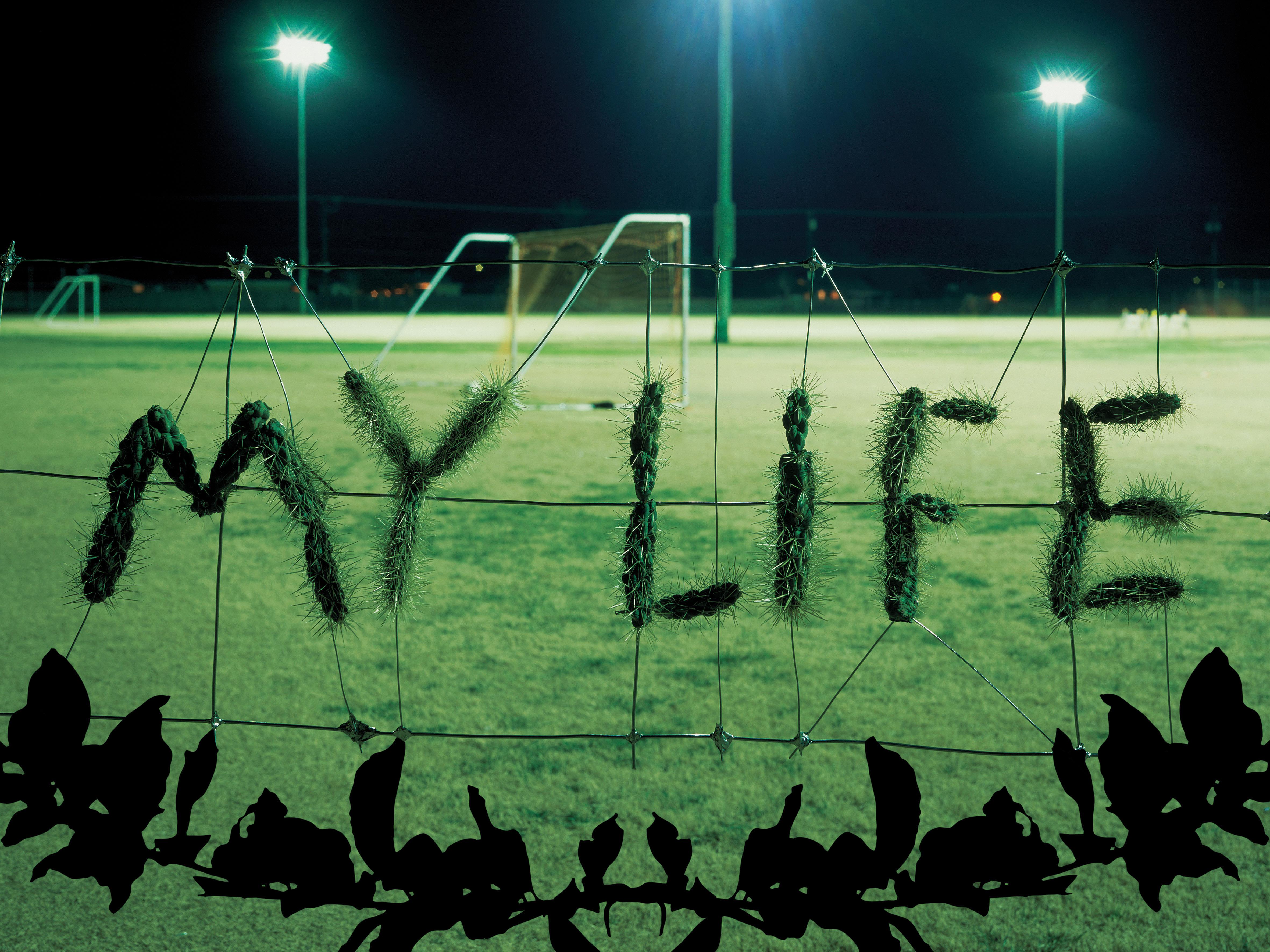 Design First
27 March, 5pm in Palais Dorotheum, Vienna.
Preview exhibition opens 19 March.
Text Florian Siebeck, Photo Thomas Skroch