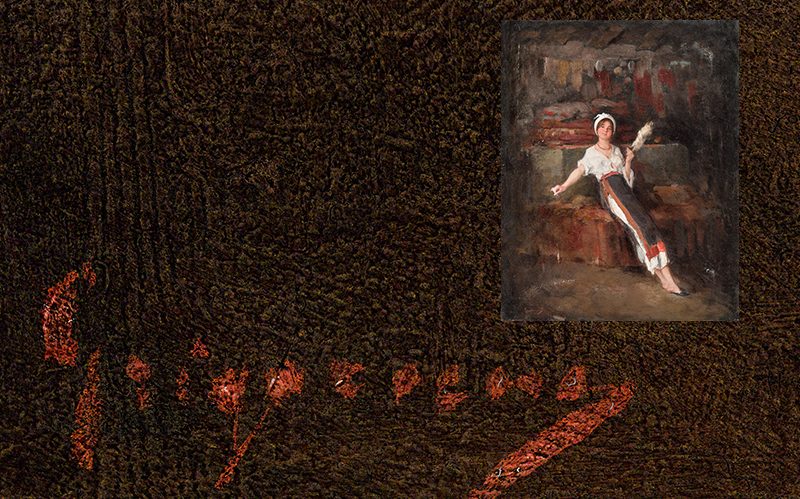 Nicolae Grigorescu is considered the leading figure of modern Art in Romania. In a palette of intense light, he painted everyday scenes of his country, with its people, flocks, and the countryside. His pictures formed a personal and modern vision, the expression of Romanian national identity.
In 1861, Grigorescu (1838–1907) was awarded a grant to study at the École Nationale des Beaux-Arts in Paris to complete his training. There he met the future renowned French artist Pierre-Auguste Renoir. It was an exciting period of opportunity and development for emerging artists such as Grigorescu.
Parisian painters
Moving to Paris was indeed a common trend for painters eager to familiarise themselves with the new techniques and developments. Grigorescu then left Paris to join the en-pleinair Barbizon School at Fontainebleau, where he was deeply influenced by such artists as Jean-François Millet, Camille Corot, Gustave Courbet, and Théodore Rousseau. Especially Millet and his dark scenes of peasants working the land left their imprint on Grigorescu, whose work also shows remarkable similarities with the plein-air studies of the Macchiaioli.
In 1869 he returned to Bucharest and very soon became the figurehead of contemporary Romanian art at the time. However, in 1879 he returned to his Paris studio, where his style became more Impressionist.
As from 1890 he settled in Câmpina in the sub-Carpathian region of Prahova.
Grigorescu's art
His figures, especially women, feature elongated outlines and strikingly studied poses, like in the present lot. It is indeed a remarkable example of his creative impulse that has earned Grigorescu his place among the most innovative and influential Romanian painters. The sense of spontaneity that imbues the canvas suggests it was conceived through firsthand observation. He used patches of colour for the background. In the rapid evolution of modern Romanian painting, Grigorescu is an exceptional figure, a painter ahead of his time who paved the way for successive generations of Romanian artists.
AUCTION
19th Century paintings
19 October 2017
Palais Dorotheum Vienna
View Online Catalogue