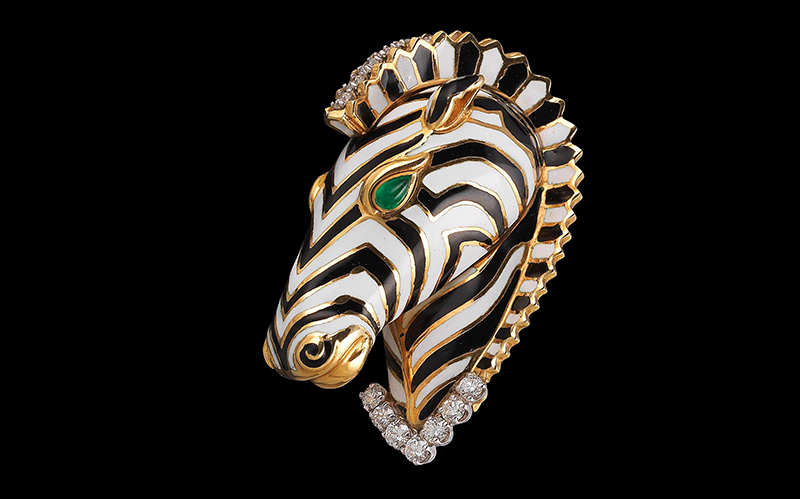 David Webb, born 1925 in Ashville, North Carolina, recognised his passion for jewellery at a young age. He learned the craft of goldsmith and stone cutter from his uncle. In 1944, at the age of almost 20, he opened his first store on 47th Street in New York. His jewellery was destined to be among the established haute joallerie houses like Tiffany & Co and Van Cleef and Arpels. Only a few years later, one of his designer jewels adorned the cover of Vogue.
Although David Webb was known for being extremely media-shy, his creations soon made him the darling of American film divas. His jewels were worn in numerous films by stars like Doris Day and Lana Turner. By the early 1960s, Elisabeth Taylor, Jackie Kennedy and Gloria Vanderbilt were among David Webb's regular customers.
The jewellery artist's weekly visits to the Metropolitan Museum of Arts were inexhaustible sources of inspiration. Greek and Roman processing techniques and stylistic elements are among the typical characteristics of his creations. He also observed animals at the Bronx Zoo, which inspired him to create his animal jewellery. This brooch Kingdom Zebra shows the characteristic elements of his works. When exclusively using diamonds for one of his jewellery pieces, he always combined various cuts. He contrasted organic substances such as coral or wood with intense, different coloured stones. Cool and colourful enamel harmonises the precise white or yellow gold lines of his opulent necklaces, bracelets and brooches.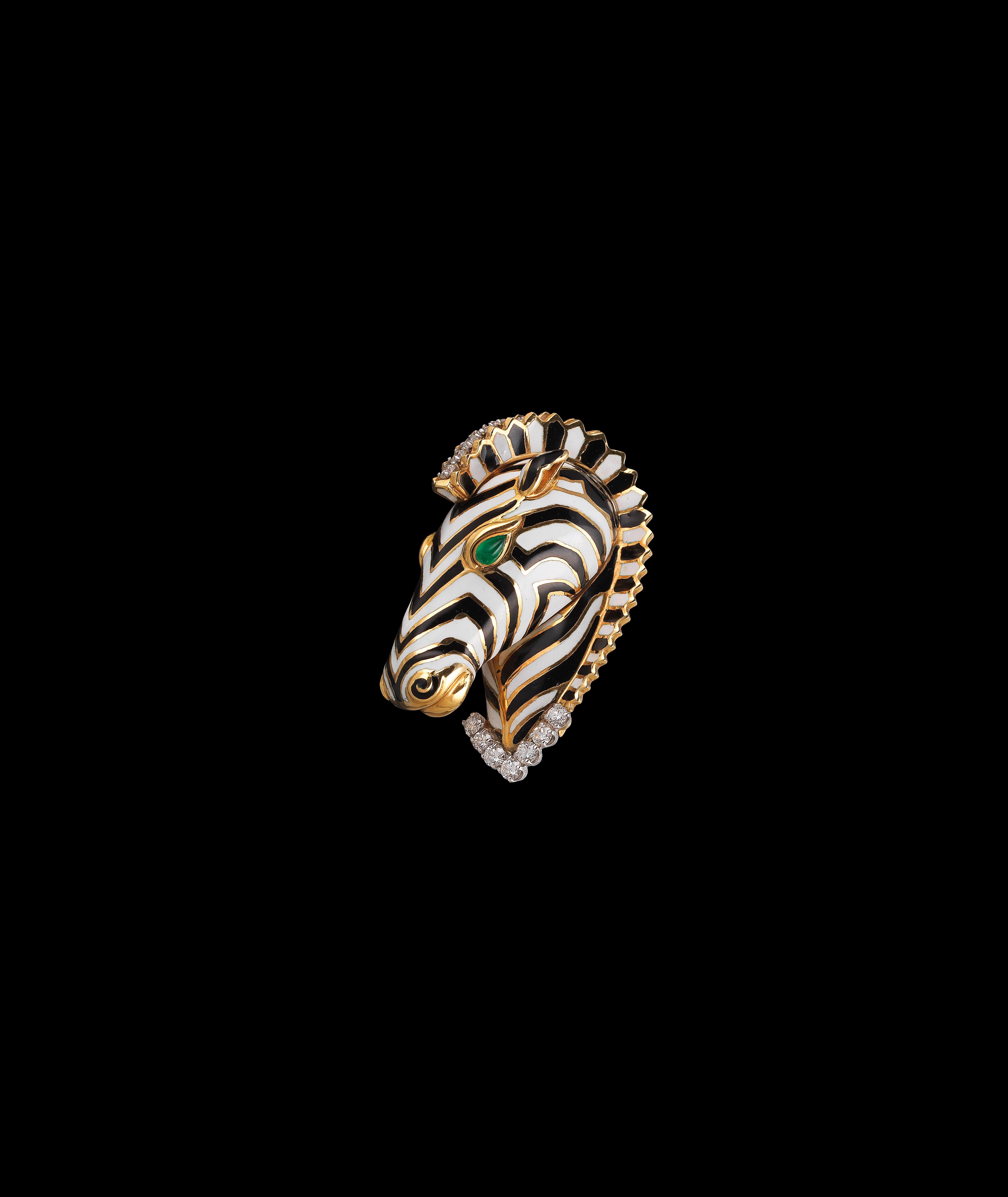 Upon his untimely death in December 1975, David Webb left behind numerous design drawings. His complete works remain a milestone in the art of jewellery making.