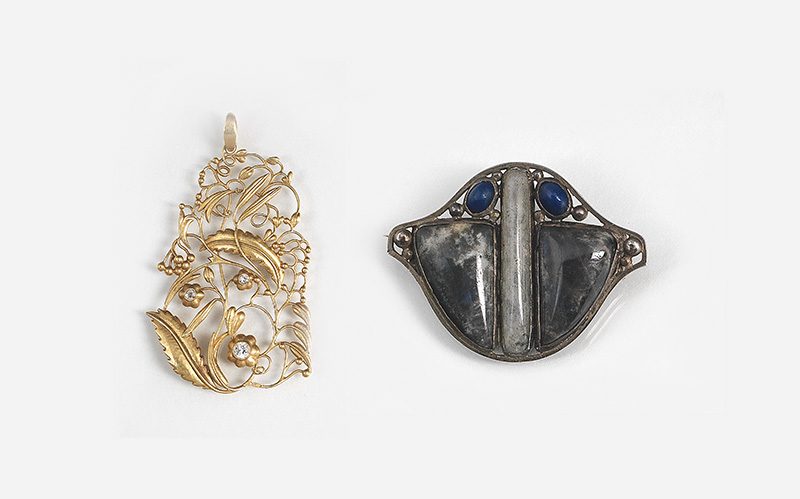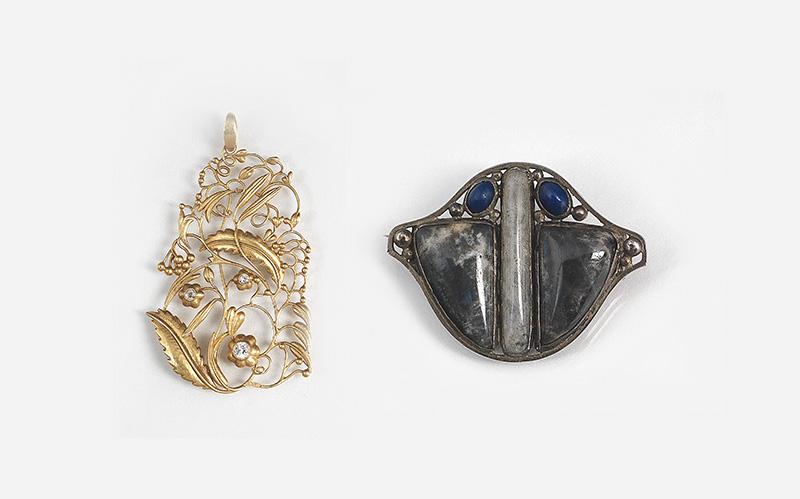 Homage to Emilie Flöge and Dagobert Peche: Two pieces of jewellery by Josef Hoffmann that will be auctioned in June reflect the diversity of the trailblazing modernist's style.
A brooch and a pendant – both the epitome of universal artist Josef Hoffmann's broad stylistic range – form an exciting highlight of the upcoming Art Nouveau auction in June. The pieces show not only a vast range of artistic and topographical references and the priority given to artistic design, but also and especially their masterly execution at the highest quality standards.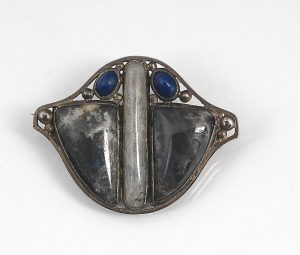 The brooch, a unique piece commissioned by Wiener Werkstätte financier and co-founder Fritz Waerndorfer in 1904, was owned by Emilie Flöge. The co-founder of the "Schwestern Flöge" (Flöge sisters) fashion salon was a leading lifestyle and fashion trendsetter and a key figure in the promotion of avant-garde jewellery, which she modelled in photo advertisements. She was also an enthusiastic wearer of Wiener Werkstätte jewellery in her own right.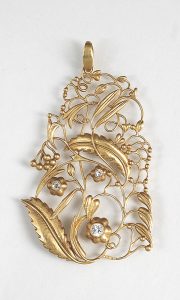 Reminiscent of a moth, the brooch with medieval references shows clear ties to the "Arts and Crafts" movement, the ideology and craftsmanship of which influenced the founders of the Wiener Werkstätte, but more than anything it reflects Hoffmann's conspicuous progressiveness and anticipation of abstract art.
Although the gemstones used here were mottled and coloured, typical of the early period, the pre-1917 pendant is adorned with old-cut diamonds glinting from the floral openwork decor. The design of this extraordinary pendant shows a stylistic connection to Dagobert Peche, an early influence. Blossoms, leaves, spirals and hearts appear infused with the joy of ornamentation brightening a once geometric formal language, bringing various levels of style in contact with one another.
INFORMATION about the AUCTION
Auctiondate: 17 June 2019, 4 p.m.
Location: Palais Dorotheum, Dorotheergasse 17, 1010 Vienna
Exhibiton: 12 June – 17 June 2019
View now the auction catalogue and read our myARTMAGAZINE!