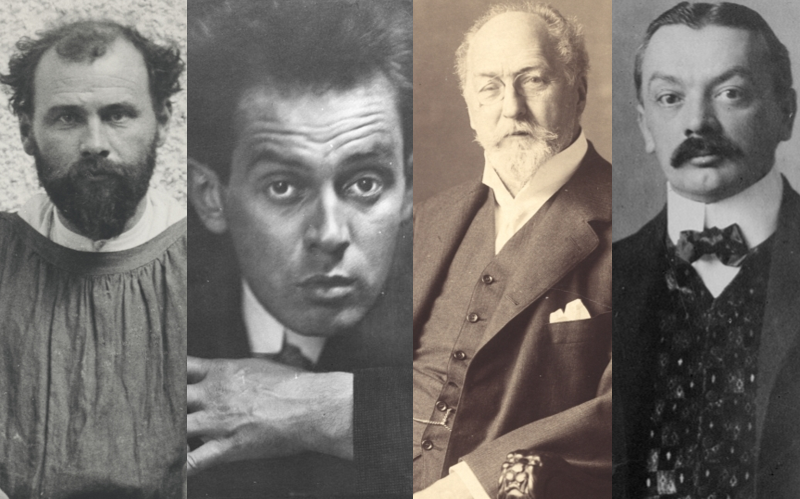 4 artists, 100 years
2018 marks the centennial since the death of four of Vienna's greatest artists. Gustav Klimt, Egon Schiele, Otto Wagner and Koloman Moser were key influencers of Viennese modernism and have left a lasting imprint on the city's history and aesthetics.
Klimt, Wagner and Moser were among the founders of the Vienna Secession, where they produced and promoted artworks which were classed as Art Nouveau. Schiele often exhibited his Expressionist works in the Secession and was the subject of an exhibition in 1918. Josef Hoffman and Moser then co-founded the Wiener Werkstätte (Eng. 'Vienna Workshops') which focused on modernism and the applied arts.
100 years later…
Most people are familiar with Klimt's famous painting of Adele Bloch Bauer, which was bought by Ronald Lauder for $135 million in 2006. Aside from his few surviving paintings, Klimt was a prolific artist and also produced many sketches of his models, over a hundred of which Dorotheum has sold!
Schiele's artworks are also big on the art market, often selling for millions. Dorotheum has had the exciting opportunity to auction a number of his pieces, one of which recently sold for €2 million! Not a big spender? We encourage you to visit the Leopold museum here in Vienna, which holds the largest collection of his works.
Anyone who has taken the U-Bahn to Vienna's Karlsplatz station has seen Otto Wagner's unique architectural style. Though he also sketched his ideas and designed furniture, the best way to see his work is to explore the city or take a tour!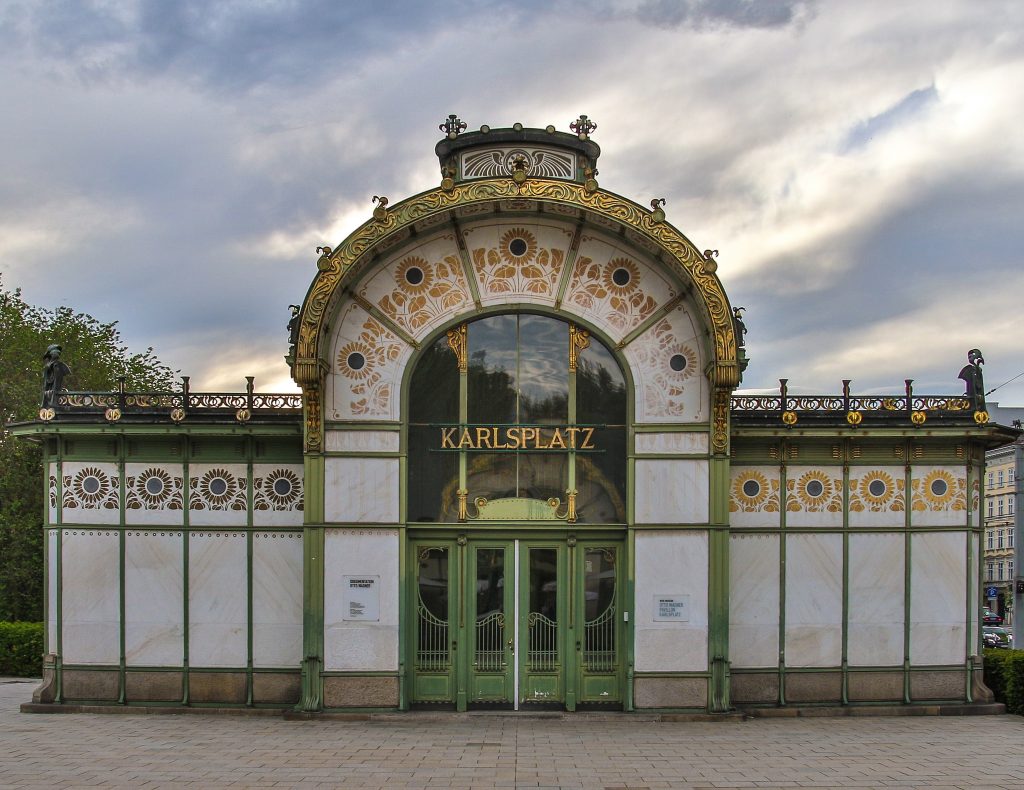 Image CC: Andrew Moore, Karlsplatz Pavillion