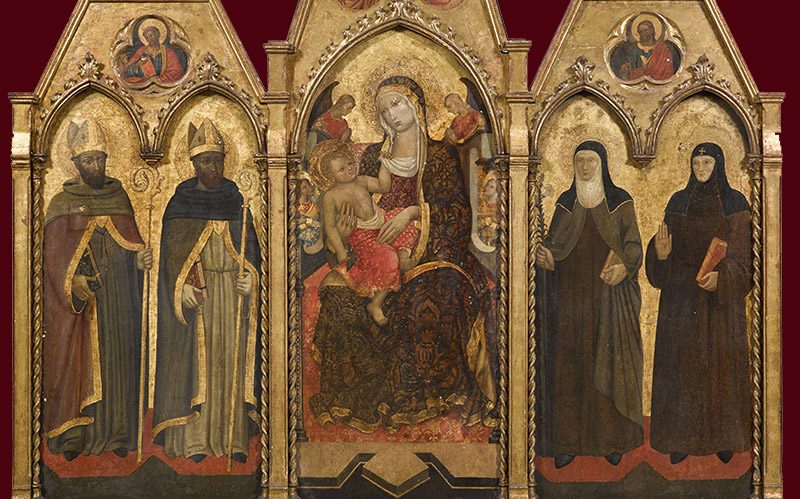 The Spirit of Christmas
The Spirit of Christmas is evoked in the rich selection of paintings to be sold at auction in the Old Master Paintings sale at Dorotheum on Tuesday 11th December.
At this time of year in particular, thoughts turn to the religious and traditional themes central to European culture, and where better to find depictions of these subjects than in the works of art created to illustrate the birth of Christianity and to reflect the lavish feasting and fun of the season.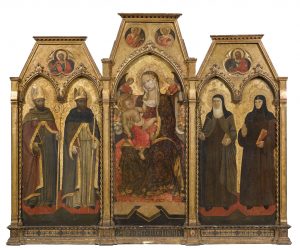 Amongst the pictures in this extensive 380 lot sale, there are many examples of devotional works on the subject at the centre of the Christmas story. The Madonna and Child, Mary the Mother of God holding her newborn son Jesus, the Christ Child. The most notable and grandest of these is perhaps lot 4, a triptych by an Italian artist in the Manner of Martino di Bartolomeo, in which we see the Madonna enthroned, flanked by saints and surrounded by a host of angels.
There are also many other scenes from the Nativity to choose from. A depiction of the Visitation of Mary to her cousin Elisabeth in lot 30, the essential moment of the Annunciation in lot 33. In lot 93 we see the Adoration of the Shepherds by Ignaz Unterberger, or the Adoration of the Magi in lot 243 and the Flight of the Holy Family to Egypt in lots 302 and 308.
Wintery landscapes, luscious colours, depictions of luxurious shining silks and satins, the fall of warm light on faces, the temptation of exotic foods, the exuberance and delight of flowers, the twinkling reflections on glass and sparkling jewels, the soft bloom of ripe fruit and the strains of music fill the catalogue of this extensive sale.
The sale will be on view at Dorotheum Vienna from Thursday 6 December, 10am – 6pm until the auction on 11 December, 2018