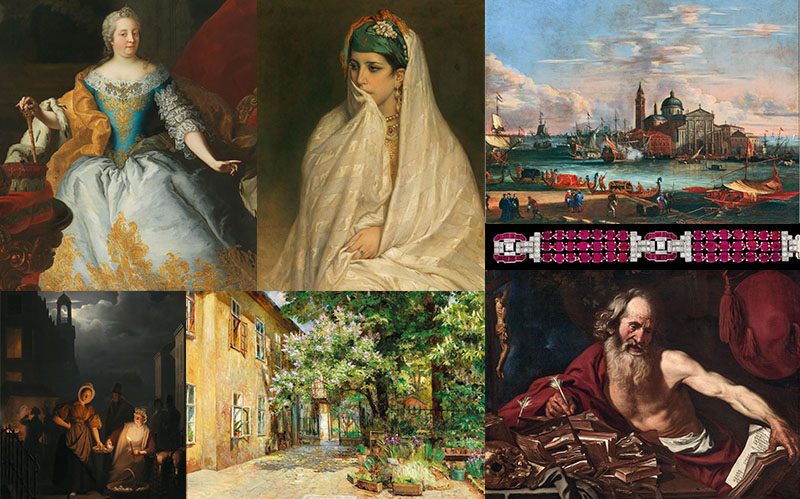 The 'Classic Week' at the Dorotheum was a great success. The auction was once again very exciting with world records, high increases and strong bidder interest.
Old Master Paintings
A record price of over €217,000 was achieved for a portrait of the Empress Maria Theresia by Martin van Meytens. Van Meytens was the leading court portraitist of the Austrian Empress and her family.
Another portrait of a member the Imperial family, Archduke Ernst of Austria, reached an impressive total of €344,900. Ernst, the younger brother of Emperor Rudolf II, was the Governor of the Netherlands who amassed a collection of paintings by Pieter Brueghel, which later formed the basis of the world-famous and recently exhibited Brueghel collection at the Kunsthistorisches Museum in Vienna.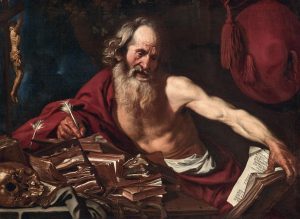 The auction was also of particular interest for its strong group of works by the Caravaggisti, the followers of Caravaggio, whose technique of manipulating light to create dramatic effect with its emphasis on realism was to have such wide spread influence. The Flemist Caravaggist, Joost Van de Hamme's work, Saint Jerome, was particularly successful, selling for €320,500, a world record price for a work by one of the Flemish followers of the Italian master.
Paintings from this group also included a Mary Magdalene in Ecstasy, by the highly acclaimed female painter of the 17th century, Artemisia Gentileschi, which reached a total of €442,500. The artist is widely regarded as a leading  female Caravaggist painter and an impressive work by Bartolomeo Manfredi, The Martyrdom of St. Bartholomew made €344,900.
Another notable result was the €320,500 achieved for the Flemish work, Allegory of the Four Elements by Artus Wolffort. Additional works by female painters were sold, The Discovery of Baby Moses by Elisabetta Sirani (€186,300), and Marriage Allegory by Angelika Kauffmann (€149,700) which was knocked down after a lengthy bidding battle. The third world record of the auction went to Johann Anton Eismann's view of Venice/San Giorgio Maggiore for €100,300.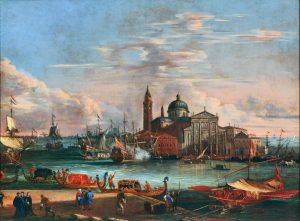 19th Century Paintings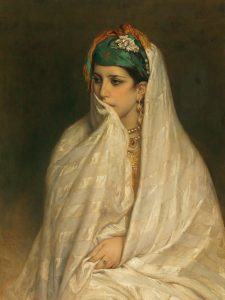 Jean-François Portael's Juive de Tanger exceeded expectations when it sold for a staggering 161,900 Euro, the artist's second-highest price achieved to date.
Italian and Russian paintings were equally outstanding.
Stars among the Austrian artists include Emil Jakob Schindler, Marie Egner, Tina Blau, Olga Wisinger-Florian, Carl Moll and Alfred Zoff.
Bids for the Wedding Ride by Polish artist Alfred von Wierusz-Kowalski climbed to 174,100 Euro. Petrus van Schendel's Night Market in Rotterdam achieved 161,900 Euro.
The Traviata by Gabriel von Max and Philip Lázló's portrait of Georg Franckenstein were also greatly successful.
Jewellery
The jewellery auction achieved a sensational sales quota, with signed pieces and untreated stones in particularly high demand. For example this unique bracelet with untreated Burmese ruby.

Works of Art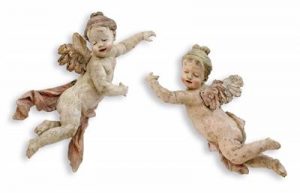 The Auction Week at Dorotheum ended with the Works of Art sale on the 2nd of May. One of the highlights was a pair of Rococo angels by Ignaz Günther, which found a new owner for an excellent price of € 125,300.
View now the auction results!