Dorotheum specialists Petra Schäpers, Maria Cristina Corsini, Patrizia Pálffy, Elke and Eva Königseder let us in on their favourite artistic hotspots, artists, fashion designs and what's at the top of their travel list.
*Artist/Artistic Hotspot/Art Project
MD in Cologne – David Ostrowski and Michail Pirgelis have opened a bar in Cologne: a hip haunt for artists by artists.
"Sturm-Frauen" in the Schirn Kunsthalle, Frankfurt – an exhibition dedicated to female painters of the 1920s. This was full of material to discover and it is terrible that female artists have been given such a subordinate role in art for so long. In K21 in Düsseldorf Agnes Martin was exhibited and Joan Mitchell in Cologne – female artists are currently well represented, and it's about time, too!
Frauke Gembalies – this designer's style is so distinct and unique. My favourite!
The new Phoenix restaurant in the Dreischeibenhaus, the place to be in Düsseldorf … What else: Monkey Bar in Bikini House, Berlin
If not Italy, then South Africa: for the light, vast landscapes, and beaches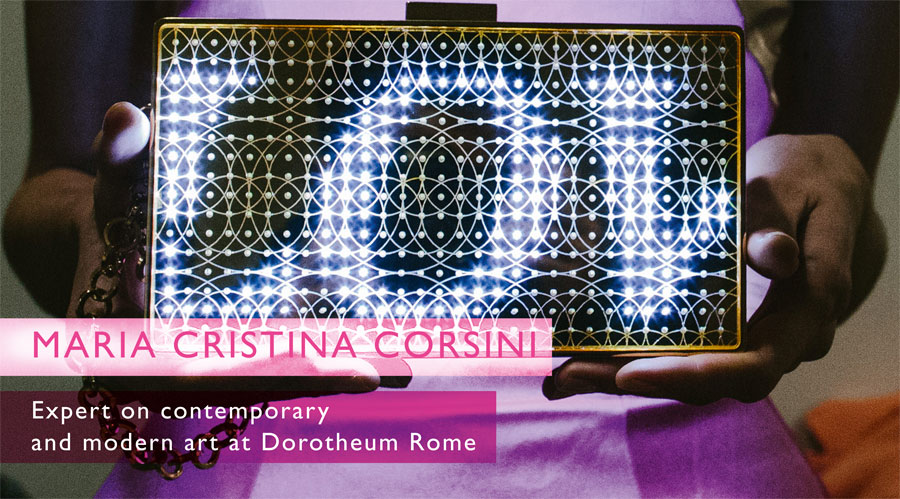 *Artist/Artistic Hotspot/Art Project
Futurism – perhaps not a "discovery" but, in my opinion, one of the most interesting and innovative Italian art projects of the last century
Paul Gauguin at Beyeler Fondation in Basilea (2015)
Bruno Munari – one of the best and eclectic Italian artists/designers of the 20th century
CuteCircuit – the young company, founded in London by Ryan Genz and Francesca Rosella, focuses on smart textiles and wearable technology
Churrasqueira Povoense in Mafra, Portugal
"La Bohéme" by Giacomo Puccini
Ushuaia, Argentina, where the Andes meet the Southern Ocean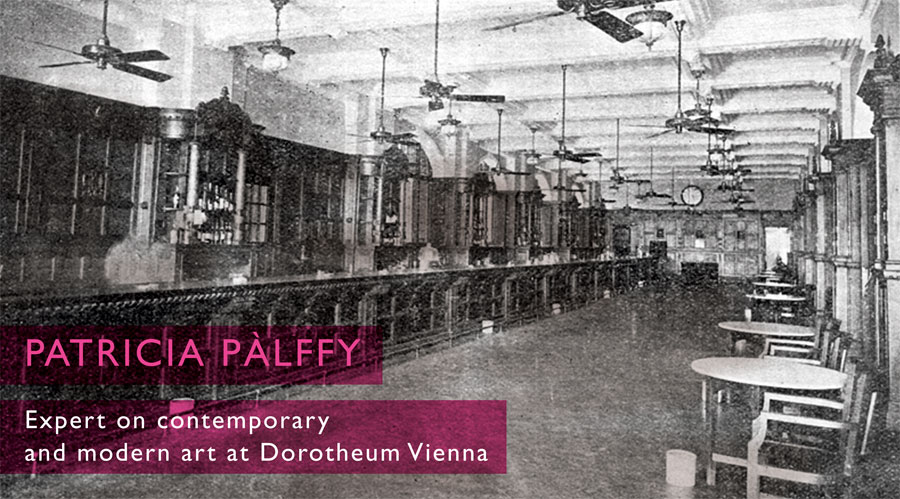 *Artist/Artistic Hotspot/Art Project
Peter Doig in the Fondazione Bevilacqua La Masa in Venice; Ai Weiwei's Memorial to 5.000 children who died in an earthquake in Sichuan in 2008, at the Royal Academy in London; Alexander Calder at the Tate Modern and Wifredo Lam at the Centre Pompidou in Paris
Centro de Arte Contemporânea Inhotim in Brazil – around 500 works of contemporary art exhibited in a park of 1,200 hectares in the middle of the jungle; Dia: Beacon – the extraordinary collection in the Dia museum, founded in 2003 on the banks of the Hudson River, including works by Donald Judd, Bruce Nauman, Richard Serra and others …
*Design
Jean-Michel Frank – his minimalist interiors characterised by clear lines and luxurious materials
Dries van Noten's sense for colours and traditional materials (jacquard, brocade, silk)
*Restaurant/Bar
The Long Bar in the Waldorf Astoria Shanghai on the Bund – a 33-metre-long mahogany bar dating from 1910
*Music/Drink
The musician and composer Anouar Brahem; Corton Charlemagne – my favourite white wine from Burgundy
Kyoto

* Museum/Exhibition
*Restaurant/Bar
For fans of offal: Gasthaus Stern at 6 Braunhubergasse in the 11th District of Vienna then, afterwards to the "Kleinod" bar in the 1st district, Singerstrasse 7
*Artist/Artistic Hotspot/Art Project
Diane Arbus – "A photograph is a secret about a secret. The more it tells you the less you know." (D.A.)
Centre Guillaume le Conquérant in Normandy, the home of the Bayeux Tapestry – the famous cloth embroidery that depicts the conquest of England by William the Conqueror
*Restaurant/Bar
*Music/Drink
Mojito
*Reiseziel
I've never been to Lisbon.
 (Dorotheum myART MAGAZINE No. 07/2016)