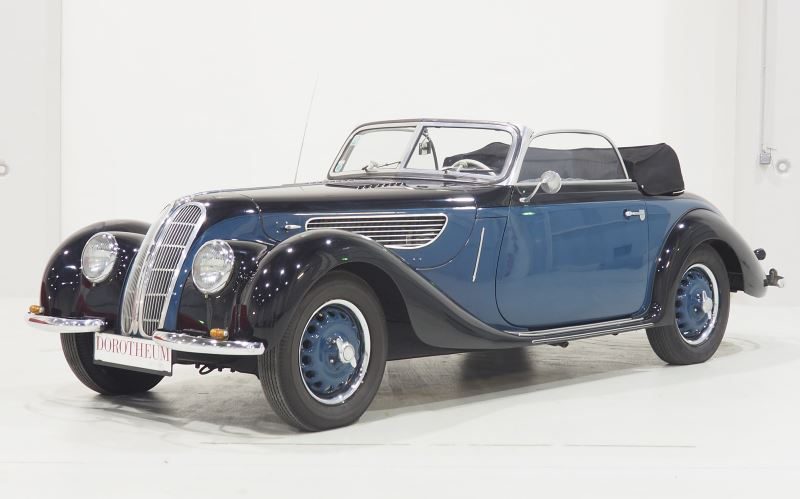 The BMW 327/28 Sports Convertible is a true masterclass in softly flowing elegance and undoubtedly one of the most beautiful pieces of machinery ever to have left the German carmaker's factory floor. A rare and well-preserved specimen crowns Dorotheum's Classic Cars Auction on June 23.
By Wolfgang Humer
Streamline Beauty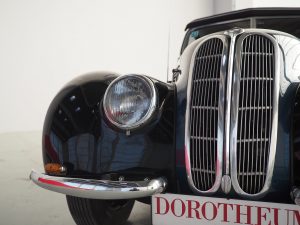 In April 1938, BMW presented a new offspring to its 327 class, the 327/28. The last two digits merely signified that the German carmaker's poster child had been beefed up by adding BMW's most powerful race car engine. It was a matter of prestige. Not only did 80 hp sound sexier than the 55 hp installed when the 327 launched the year before, it also added sufficient punch to secure the 327/28 a superior victory in that year's Mille Miglia, the most prestigious race of them all back then. It first outpaced all its 2-liter engine class rivals, then took home a clear victory in the overall classification.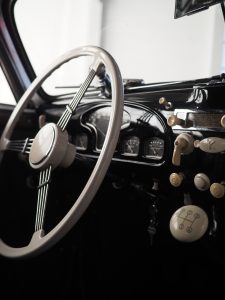 While the 327/28's raw firepower made waves on the racetrack, its exterior made heads turn in the street. To this day the 327/28 sports convertible and the later added coupe version are considered some of the most beautiful cars ever to be produced by BMW. The influence of the prominent French chassis designers of that era can't be denied – the streamlined look was in vogue, and BMW's designers too took their cues from the smooth flowing elegance conveyed by their southern peers, although, it has to be said, the German style was toned down a notch compared to the most well-known French designs. Prestige often comes with a hefty price tag, however, and in this case, it proved an unrealistic one for all but a few select customers. Just 569 people enjoyed the privilege of taking home a factory-new BMW 327/28 before World War II erupted in 1939 and changed everything.
Old But Gold
Fast forward to June 1948: Our specimen of the 327/28 was registered for the first time to a Vienna address, Schwarzenbergstrasse 3, by a young Swiss diplomat. How it found its way to Vienna and got through the war unharmed remains a mystery. It was initially sold at BMW's Berlin dealership in February 1939, and its owners must have taken extraordinarily great care to keep it out of harm's way during the chaotic final days of the war and its aftermath. An old post-war photo included in the documentation pictures a car completely unscathed, in mint condition practically. The following two decades have been duly documented in the car's registration papers: It was registered to Vienna addresses in five different postcode areas by three different owners – an embassy secretary, a tanner and a dentist.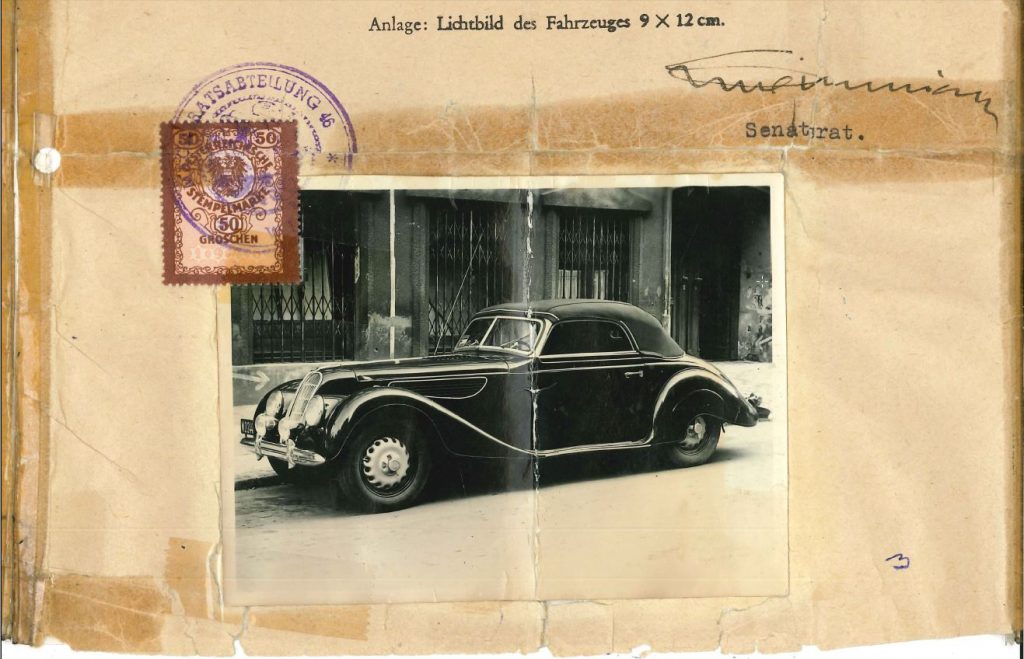 In August 1970, the car was finally deregistered, supposedly because its owner at the time found it ripe for retirement. That could've been the end of the story, but luckily an oldtimer aficionada rediscovered the retiree and affectionately restored it to old glory. 25 years after the deregistration, the BMW 327/28 was equipped with new license plates and hit the asphalt again. It eventually returned to Vienna another 10 years down the road, now in the possession of another passionate liebhaber with great attention to details and authenticity.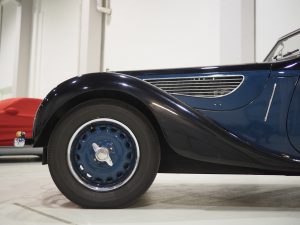 June 2018: 70 years after a young Swiss diplomat first announced its presence in Vienna, a new chapter is ready to be written in the life of this rare BMW 327/28 – a life that has spanned 80 years and seen it through devastating war and a critical retirement with a most rare degree of authenticity preserved and hardly a scratch to show. And if it finds the right owner on June.
Well, one shouldn't be surprised if it ends up surviving us all.
AUCTION
Classic Cars
June 23rd 2018, 16:00
Vienna-Vösendorf Motor Vehicle Centre
Information: Wolfgang Humer, Expert for Classic Cars and Automobilia
Read more about this topic: