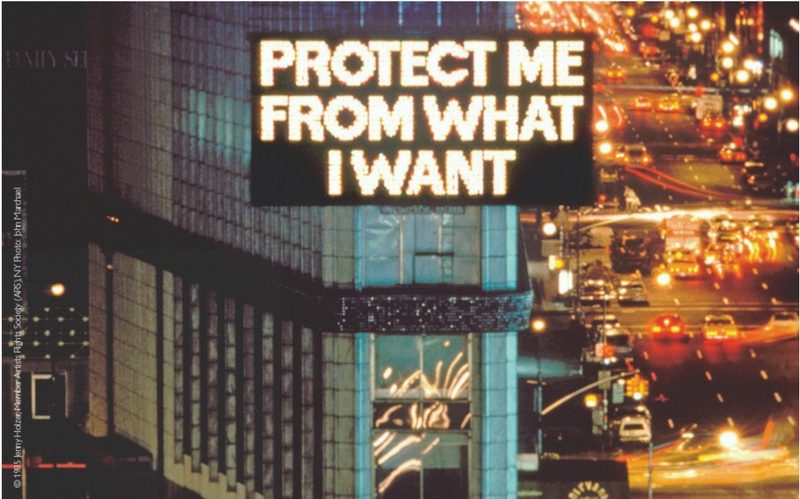 Dorotheum London is delighted to be staging an exhibition of a selection of Jenny Holzer's works, organised in partnership with BFAMI and Sprüth Magers, from 5th June. Holzer herself curated the exhibition.
Women in Art
Dorotheum is excited to support the British Friends of the Art Museums of Israel (BFAMI) for their annual Women in Art Lunch, which this year honours Jenny Holzer, RA.
The annual BFAMI Women in Art Lunch not only highlights BFAMI's educational mission, but it also celebrates the achievements of Women in the Arts, and the important and sometimes overlooked role that female art practitioners and women who work in the arts play in the development and appreciation of art.
Jenny Holzer
Holzer, who lives and works in New York, came into prominence in the 1980s, around the same time as a number of other celebrated female artists such as Barbara Kruger, Cindy Sherman and Sarah Charlesworth. She developed a style that is rooted in language and its ability to challenge cultural, social and artistic notions of our time.
Holzer's work spans a variety of mediums. Whether realised as a t-shirt, plaque, LED sign or bench, her work often appears in public spaces, delivering multiple narratives, ideas and arguments to a wide audience.
Honourary member
Holzer was made an Honorary Royal Academician in 2016, and she received the Golden Lion at the Venice Biennale in 1990.Her work has been exhibited in major museums around the world and can be seen in a number of permanent installations worldwide.
Founded in 1947, the British Friends of the Art Museums of Israel is a not-for-profit organisation dedicated to raising funds to support educational programmes run by the Art Museums of Israel, which aim to share the artistic culture and history of Israel and international contemporary art with future generations from every walk of life. The events hosted in London, such as the annual BFAMI Gala and the Women in Art Lunch, are thus vital channels for raising awareness and funds for the work done on the ground, and Dorotheum is delighted to sponsor this year's event.
Exhibition
5 June –  7 June 2017 
9 a.m. – 5 p.m.
Dorotheum London
11 St. James's Place
London SW1A1NP
+44 (0) 7881 568 717
+44 (0) 20 7009 1057
www.dorotheum.com