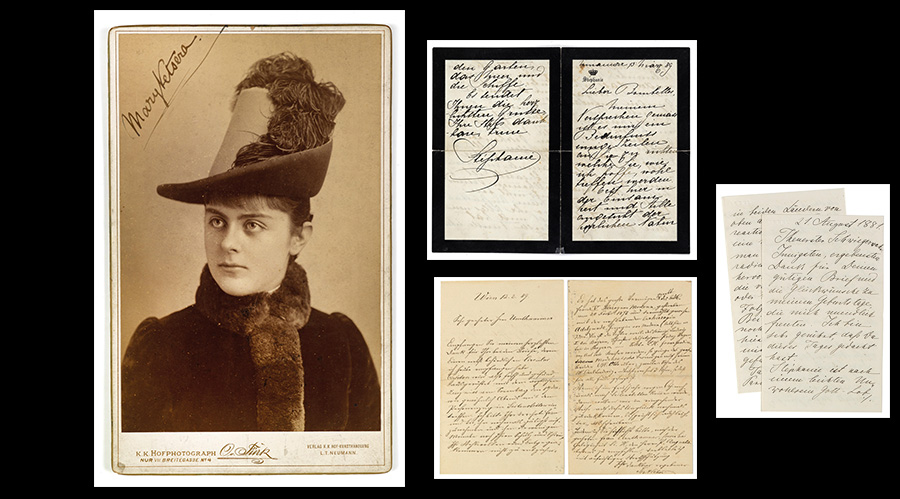 A chance find helped give unexpected insight into the Mayerling Incident: in summer 2015, Mary Vetsera's hitherto unknown original farewell letters resurfaced in the vault of a prominent Viennese private bank and were entrusted to the Austrian National Library, where they will be examined and presented as permanent loans. The contents of the letters confirmed what soon became public then in spite of cover-up attempts, but was repeatedly questioned in diverse conspiracy theories: on the evening of 31 January 1889, a double suicide took place at Mayerling.
A number of letters – some of them unknown – related to the dramatic events around Mayerling and elucidating various aspects of the tragedy will figure in the Autographs sale on 30th November.
The series will be kicked off with a letter by the hand of actress Katharina Schratt, Emperor Francis Joseph's intimate friend. One day after the death of the crown prince, Schratt wrote to Ida von Ferenczy, Empress Sissi's favourite lady-in-waiting and confidante (Lot 115): "Since yesterday I have been unable to regain my inner peace – I cannot suppress my urgent wish to obtain an authentic message about the condition of the two majesties … the misery is too overwhelming and tragic."
An insider's letter provides information about the course of events between the death of the crown prince and his burial in the Capuchin Crypt (Lot 116): the quartermaster on duty gives an account about the transport of the corpse, gathering crowds, and fainting spells, as well as the state of the imperial couple. As to the cause of death, he concludes: "Do believe what the Emperor, after a long struggle with himself, announced: it was suicide."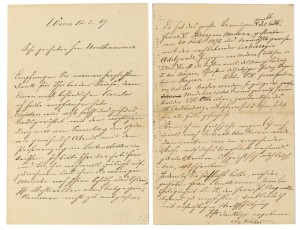 Stephanie, Crown Prince Rudolf's unloved wife, tells Count Bombelles, the crown prince's former lord chamberlain, about her state of mind after the catastrophe (Lot 117). From Miramare Castle, Stephanie writes one and a half months after her husband's suicide: "I have entirely been devoting myself to my child. This daughter is my only consolation; my life, my existence belong to her, for what other purpose do I have now than being her mother and friend."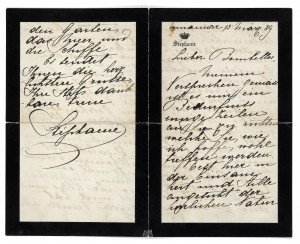 A further document related to the tragedy is one of the few surviving transcripts of the so-called "Mayerling Protocol" (Lot 118). The present example of Mary Vetsera's mother's apologia, the publication of which was prohibited and which was almost entirely destroyed, was owned by Dr Josef Unger, President of the Imperial Court.
In addition to several, partly important, letters by Crown Prince Rudolf (Lot 101), the Autographs sale will also offer an extremely rare signed portrait photograph of Mary Vetsera (Lot 119), as well as one of her rare letters (Lot 120).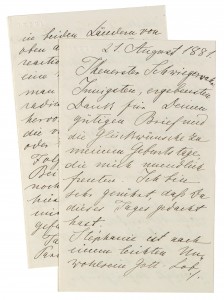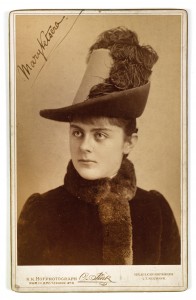 Autographs Auction
Monday, 30 November 2015, 2 pm
Exhibition: 25 to 30 November 2015
Palais Dorotheum 
Find more information in the online catalogue!