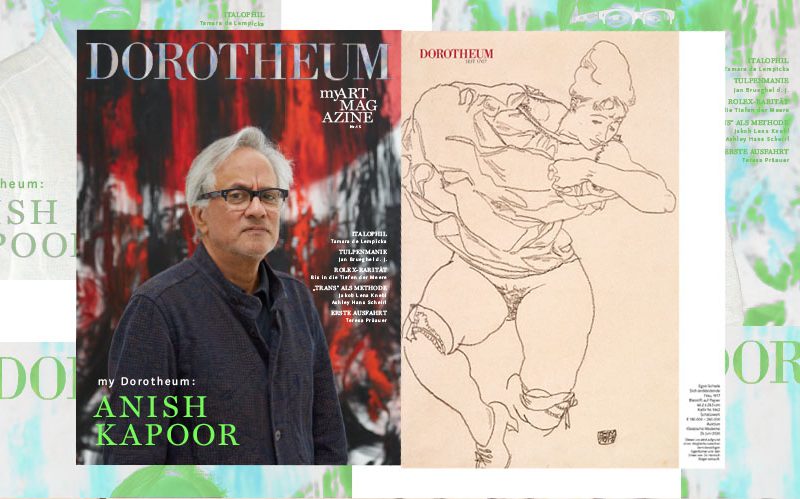 Visit Dorotheum to pick up your copy in German or English or browse the magazine online now
Mirror Worlds
Art as a sign of the times, timeless signs of art – in the 15th edition of the myART MAGAZINE
Read about the concave-convex mirror worlds of the exceptional British Indian artist Anish Kapoor and what they have in common with the aesthetics of the Baroque. Learn more about Tamara de Lempicka's love of the Italian Renaissance, delve into the tulipomania that spread across the Netherlands in the 17th century and explore how Jan Brueghel II saw this phenomenon. Immerse yourself in the history of the successful Rolex brand, discover modern hyroglyphs on the pyramids of Keith Haring and let yourself be seduced by the poetry of the drawings created by the Sicily-based artist duo Carla Accardi and Antonio Sanfilippo.
In addition to the numerous highlights of the upcoming auctions, a portrait of one of Austria's hottest art exports awaits you: Jakob Lena Knebl & Ashley Hans Sheirl, who will represent Austria at the 2021 Biennale. The Austrian author and Erich Fried award winner 2017 Teresa Präauer takes a painting by José Simont as the starting point for a literary roller-skating tour. And Michal Simek, Head of Dorotheum's representative office in the Czech Republic, takes a tour of his very own personal Prague.
Explore the fascinating articles this issue has to offer!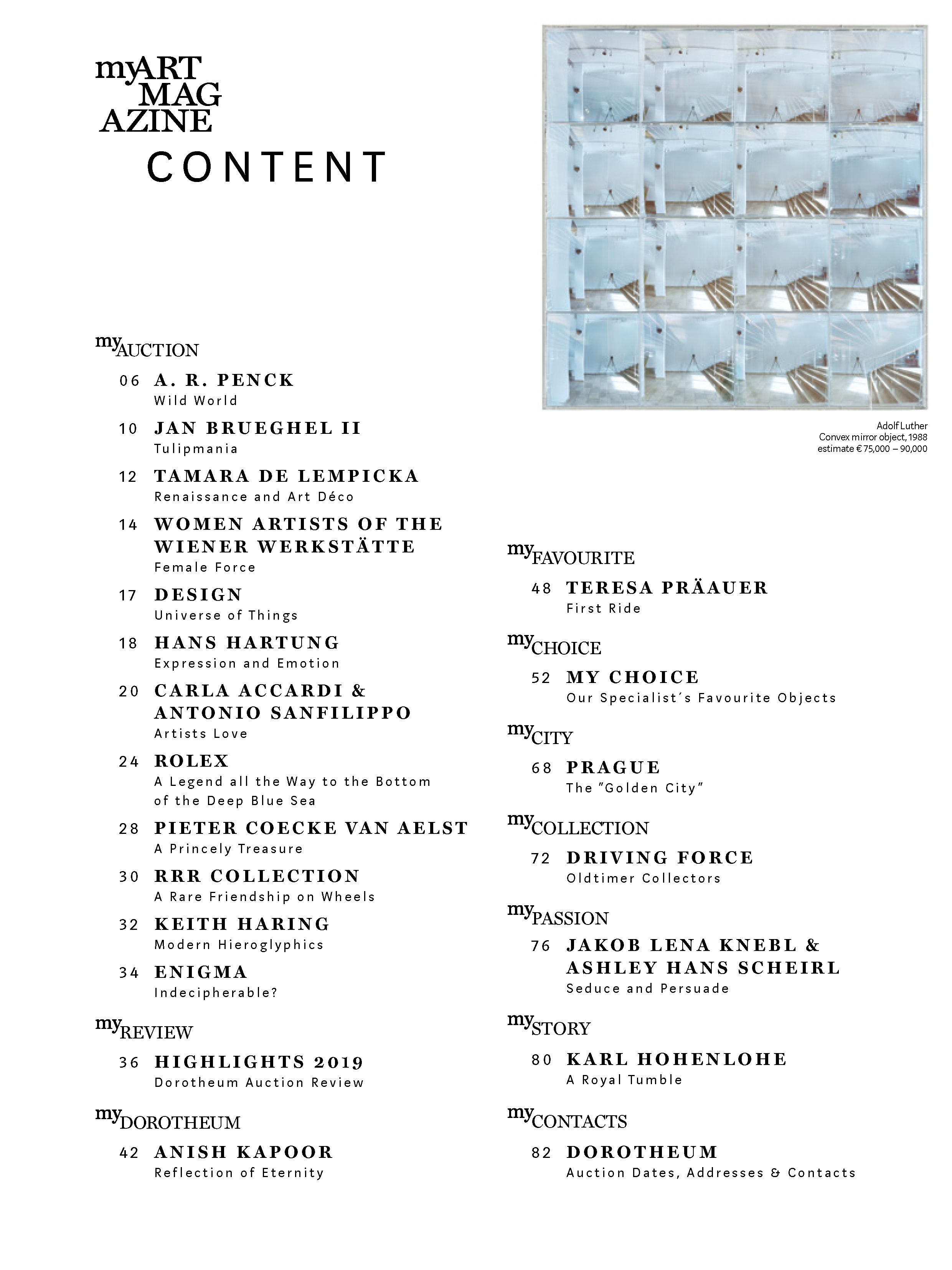 Click here to read the Dorotheum myART MAGAZINE online!
myART MAGAZINE ONLINE
The previous editions of myART MAGAZINES can be found here!
Read, browse, enjoy!
Other issues of the myART MAGAZINE