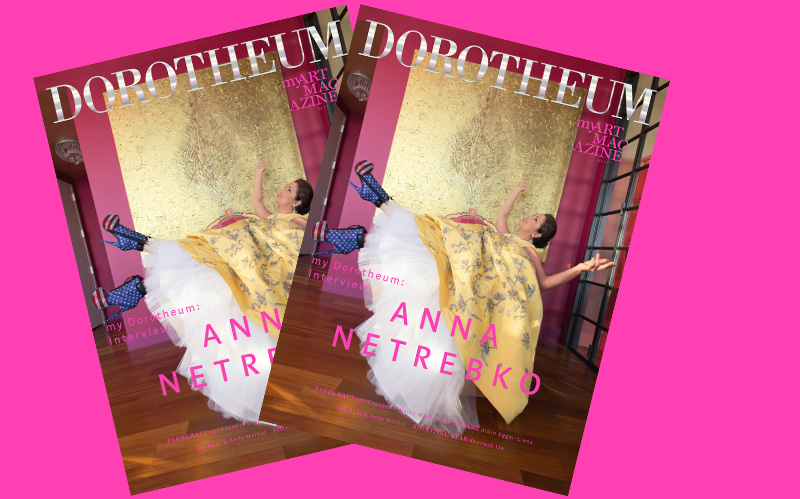 Take a look at the new Dorotheum Magazine!
The spring issue of myART MAGAZINE is all about light and color. The cover star of the issue is star soprano Anna Netrebko, who talks about her life away from the stage and her love of art in an interview with Dorotheum myART MAGAZINE. Speaking of opera: for the first time, costumes from the Vienna State Opera will be auctioned off at the Dorotheum for a good cause. Contemporary artists Imi Knoebel and Heinz Mack deal with the power of color, as do jewelry designers who have devoted themselves to changeable tourmalines. Read further about Vienna-trained fashion shooting star Kenneth Ize and his designs influenced by Nigerian colors and Austrian tailoring, about the important "Totentanz" variant by Albin Egger-Lienz, early designs by Josef Hoffmann, about paintings by Caravaggio's artistic heirs, a stunning portrait by Andy Warhol, the tangerine coloured jewel of the historic Apollo Garage in Vienna and much more.
Dorotheum myART MAGAZINE online
Browse the magazine ONLINE!