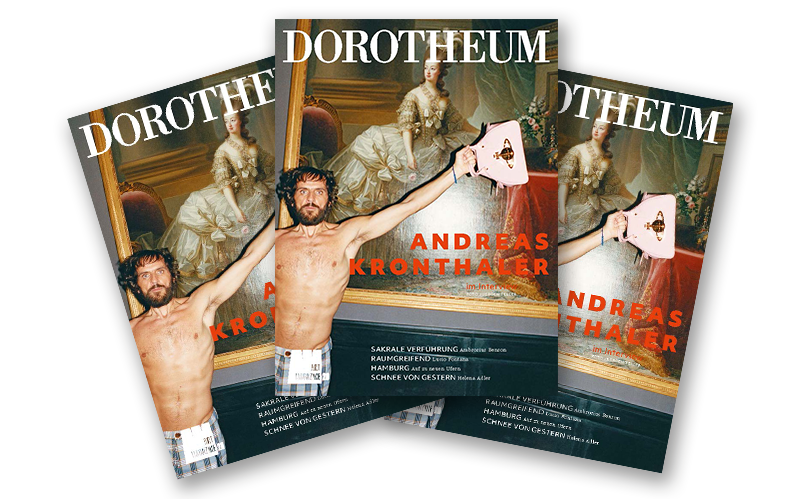 Take a look at the new Dorotheum Magazine!
As the result of a gentle redesign, the anniversary edition of myART MAGAZINE presents itself in a new look. It showcases an exceptional and glamorous cover star who stands for many things that also characterise Dorotheum: Andreas Kronthaler, creative director and husband of fashion icon Vivienne Westwood, embodies the synthesis of tradition and innovation, of a spirit both Austrian and global, of history and the present. In an interview he speaks about his passion as a collector, what he misses about Vienna, and the artists he admires. 
Katharina zu Sayn-Wittgenstein, the new Managing Director of Dorotheum Germany, presents the Hanseatic town of Hamburg, where a new Dorotheum branch office will open in November 2022. In addition to a poetic short story by Helena Adler based on Markus Pernhart's painting 'Großglockner', which, by the way, is offered at auction by Dorotheum, interviews with art collectors, and film recommendations by Dorotheum specialists, our twentieth issue once again features the highlights of upcoming auctions: Italian veduta painting with works by Marieschi, Vanvitelli, and Bison, Alfred Zoff's atmospheric Impressionism, Yoyoi Kusama's iconic pumpkins, Lucio Fontana's room-spanning artistic gestures, the Ferrari 365 GT4 that once belonged to Niki Lauda, the watch collection of a motorsports enthusiast, and many other items.  
Dorotheum myART MAGAZINE online
Browse the magazine ONLINE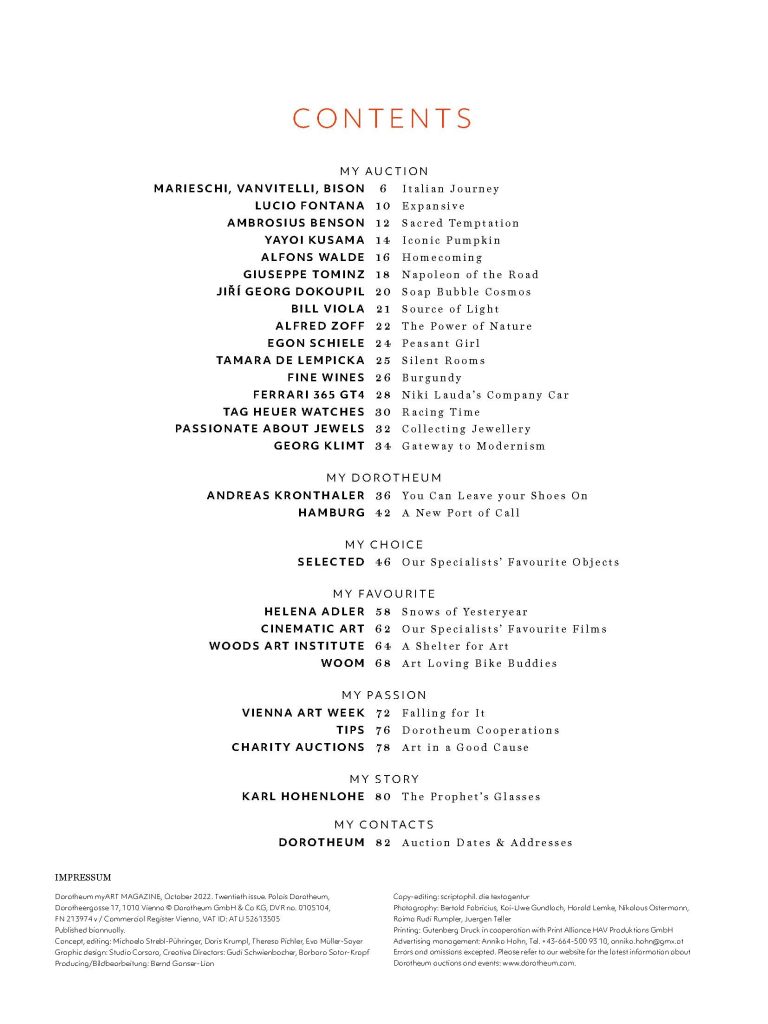 Interesting links about CLASSIC WEEK