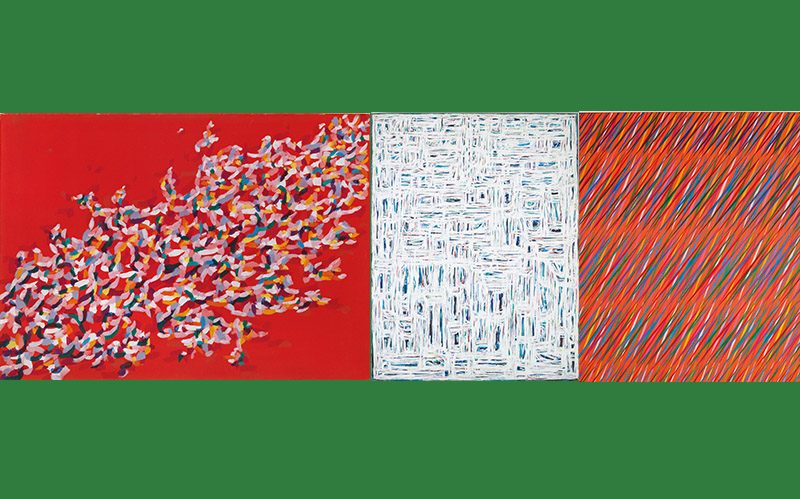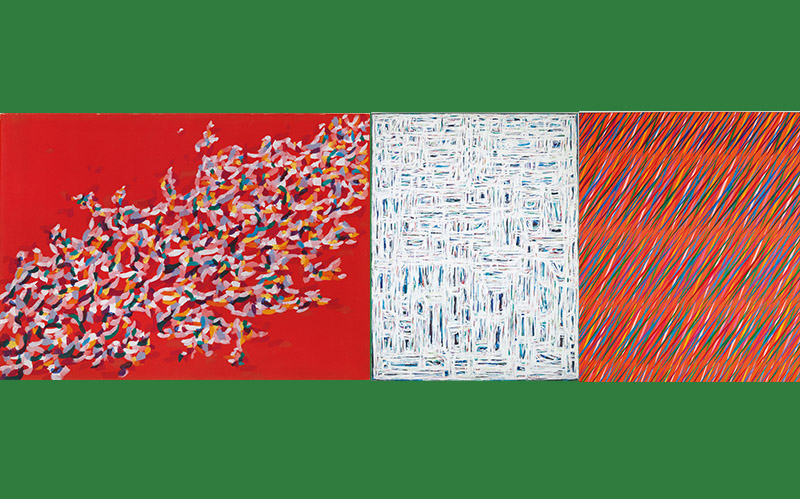 COLOUR RAYS
"Colour rays" is how poet Giuseppe Ungaretti described his friend Piero Dorazio's trademark paintings. The artist employed grids combined with a masterful handling of various colour hues. Three of Dorazio's works will be auctioned at Dorotheum's Post-War and Contemporary Art auction on the 5th of June.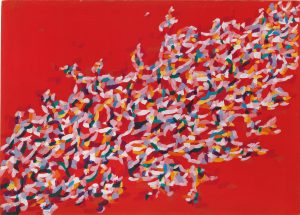 Born in Rome in 1927, Piero Dorazio swiftly became part of the artistic milieu of the capital, first spending time at Renato Guttuso's studio, then with Giulio Turcato, Concetto Maugeri, Antonio Sanfilippo and Carla Accardi, with whom he would go on to form the Gruppo Forma 1 in 1947.
In 1953 he relocated to the United States, where he met Motherwell, Rothko and Kline and held his first solo shows at the Wittenborn OneWall Gallery and the Rose Fried Gallery in New York.
As Michele Casamonti of the Tornabuoni Art Gallery explains, in the early 1960s, when artistic exploration inclined towards the conceptual and material, Dorazio created a new concept of painting based on colour and light. He elaborated a language which, in terms of construction and method, provided an alternative to Vedova and Afro's transience of gestures, Fontana's cuts and lacerations, and the extemporaneousness of Burri's combustions.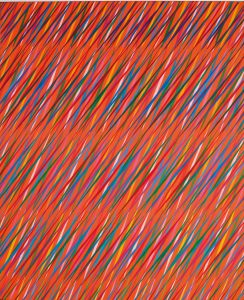 Dorazio's first grids of superimposed colours date back to 1958. He would later resort to pure pigments distributed across the canvas in large parallel bands, to intersecting or overlapping "rays of colour", as his poet friend Giuseppe Ungaretti put it, and would reinvent space through the grid of chromatic structures, creating a weave of horizontal, vertical, diagonal lines in which light and colour converse.
Three works by Dorazio are coming up for auction in June. "Shadow Orange" shows the artist's typical stylistic elements: elegant formal intelligence, conferred through the use of the grid and linked with chromatic mastership. Light and colour also feature in "Point Y", although here the colour does not assume the shape of a grid but is rendered in uniform bands.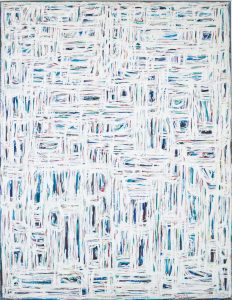 "Turris eburnea" deviates from the chromatic explosion of the other two works: the affinity for colour is "brought under control in the exploration of a vertical structure which becomes the image of growth (the tower). The composition develops from the bottom upwards as the pictorial surface evolves from a bare support to the rich and dense matter of the finished canvas. The title 'ivory tower' points to isolation, the fundamental condition for a creative act."
INFORMATION about the AUCTION
Auction date: 5 June 2019, 5 p.m.
Location: Palais Dorotheum, Dorotheergasse 17, 1010 Vienna
Exhibition: from Sunday, 25 May
View now the auction catalogue and read our myARTMAGAZINE!