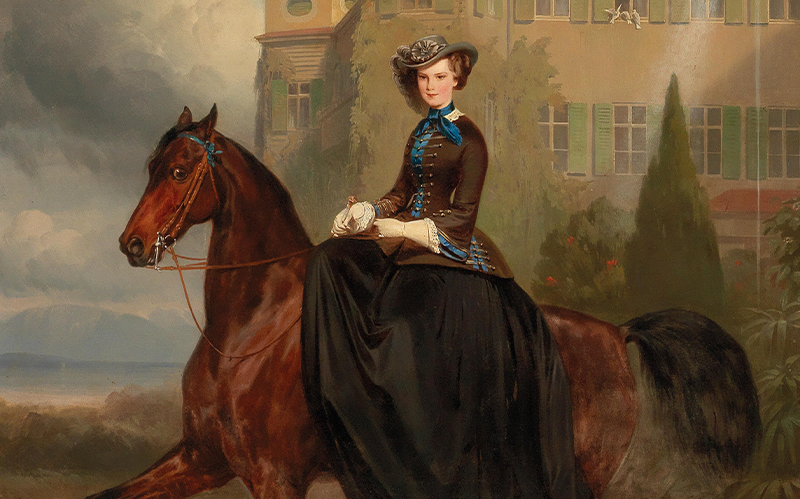 Vienna is intricately linked with the larger than life figure of Empress Elisabeth of Austria, and at the moment, her star is shining more brightly than ever. A new Sisi book has just come out and three TV-series and two feature films about the empress are all set to be released in the coming months. What is it about the royal icon that makes her a natural screen starlet for the 21st century?
Had she lived today, Empress Elisabeth of Austria would doubtless have been a social media sensation with millions of followers. More than 120 years after her death, Elisabeth, better known by her nickname "Sisi," has more clout in popular culture than ever before. The Netflix series "The Empress", German RTL series "Sisi" and the U.S. television series "Empress on her own" are all set to air on their respective outlets later this year or in early 2022. In addition, two feature films about Sisi's life, directed by female filmmakers Marie Kreutzer and Frauke Finsterwalder, are currently in production. Last but not least, a new book entitled "Sisi's Way", which focuses on Sisi's teenage years, recently arrived in the bookshops.
Why all this hype right now?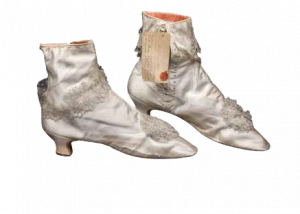 The reasons are manifold, says expert on Austrian royalty, Georg Ludwigstorff.
Sisi fascinates people, he says. The experienced historian has been in charge of the annual Imperial House Auction at Dorotheum since 1995 and is in a good position to know: personal items once owned by Sissi are very popular and often change hands at top prices.
"It can be attributed partly to the power she wielded, " the expert says, "and to her beauty. Without her beauty, she wouldn't be nearly as interesting. "
Drama-Queen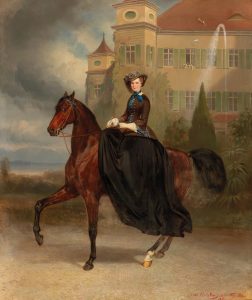 When the musical "Elisabeth" premiered in Vienna in 1992 it was labelled a "musical drama", and for good reason. Sisi's life story is the epitome of drama. From a fairy-tale wedding, through years beset with personal tragedy, to her eventual violent death in 1898; everything about her has a melodramatic quality. Sisi's cult of beauty and apparent death wish are legendary, as are her sporting accomplishments, love of animals, and great affinity for art and poetry. She was one of Europe's finest equestrians and had an anchor tattooed on her shoulder symbolizing her love of the ocean. She created recipes for beauty treatments, undertook health diets, and her famously long hair was groomed for several hours every day.
But still, how come she is so much in vogue at the moment?
"Many of the themes associated with Sisi are human universals," says Viennese historian Martina Winkelhofer, "only, in Sisi's case they were played out against a grandiose backdrop". They include all issues associated with children and childhood – detachment issues and infant death not least – but there are also an outspoken mother-in-law complex, relationship problems, the demands of the prevailing beauty and body ideals, as well as the eternal struggle against aging".
From sweet to gothic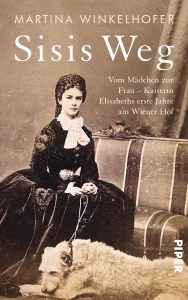 In her new book "Sisi's Way, " published in September 2021, Martina Winkelhofer portrays Sisi as a "child of her time, " describing, in a coming-of-age story, the empress's journey from young girl, whose life was controlled entirely by others, to a strong-willed, self-determining woman – a theme, Winkelhofer says, is timelessly relevant.
"The many portrayals of Sisi have always been filtered through the lens of contemporary time," says the author: "In the 1950s we had the image of her as an adorable, sweet girl, as embodied by Romy Schneider in Ernst Marischka's iconic film series; in the 1980s she was portrayed as a feminist and esoteric; she became an unyielding individualist in the 1990s and in the 2010s she was a Goth role model."
Drawing on official ceremonial records from the Viennese court, Winkelhofer paints a portrait of Sisi as a shy teenage girl rather than as the rebellious spirit she is often portrayed as. That, says Winkelhofer, was merely an image imposed upon her. "She was, at least at the beginning, in fact perfectly attuned to her circumstances. Her break with her amiable demeanor did not happen until after the death of her first child in 1857. " For the Vienna-based historian and author, Emperor Franz Joseph and his approach to married life is the key to unlocking the Sisi myth. The Emperor absolutely adored his wife. According to Winkelhofer, this was the reason Elisabeth was able to undergo such an extraordinary personal development for her time. "He allowed her every freedom, " she says "from their very first meeting, when the young emperor fell in love with his then 15-year-old Bavarian cousin, until her death at age 60 – much to the annoyance of the rest of the court".
An old woman at 40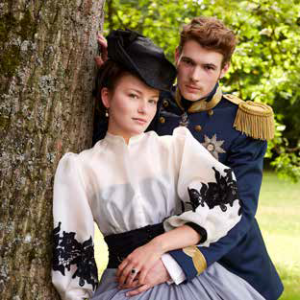 Marie Kreutzer's cinematic interpretation of Sisi centers around "growing old", while Frauke Finsterwalder has picked a radically different approach. In her screenplay for her feature film, "Sisi and I", co-written with her husband, Christian Kracht, Finsterwalder's narrator is Sisi's lady-in-waiting, and the resulting portrait can best be described as a feminist road movie with a light sprinkle of dark humour.
Marie Kreutzer's film, "Corsage" – currently in post-production – starts when Sisi is 40 years of age, the point at which women were formally deemed old in her time. "To me, it's about this inner struggle: Who and what am I when I am no longer the young and beautiful empress? " explains the Viennese filmmaker. Kreutzer sees Sisi's relevance for a modern audience in "an exuberant exaggeration of perpetually relatable issues: The daily struggle to be superficially perfect for example, to project a perfect image." This combination of extreme opulence and relatable issues is also what has made period drama series such as "The Crown" and "Bridgerton" so successful. "What really interests me is the examination of how much energy and effort is expended to maintain this picture of perfection and etiquette" Kreutzer says.
Sisi was initially brought to Kreutzer's attention by actress Vicky Krieps, who approached her while they were collaborating on a different project, to suggest Sisi as a subject of a feature film. Kreutzer laughed the idea off she remembers, but something stuck nevertheless. And when the project was finally ripe for realisation, Vicky Krieps, of course, was offered and accepted the role of Sisi. Krieps plays opposite Florian Teichtmeister in the role of Franz Joseph. Frauke Finsterwalder has cast Susanne Wolff in the title role, while RTL has picked Dominique Devenport as their Sisi; Netflix' Sisi is played by Devrim Lingnau.
Despite the wealth of information we have about Sisi, she still remains elusive and open to interpretation. She is the ideal projection surface, and although the documented historical highlights and hard facts are plentiful, the cracks between never fail to tickle the imagination – now more than ever it seems.