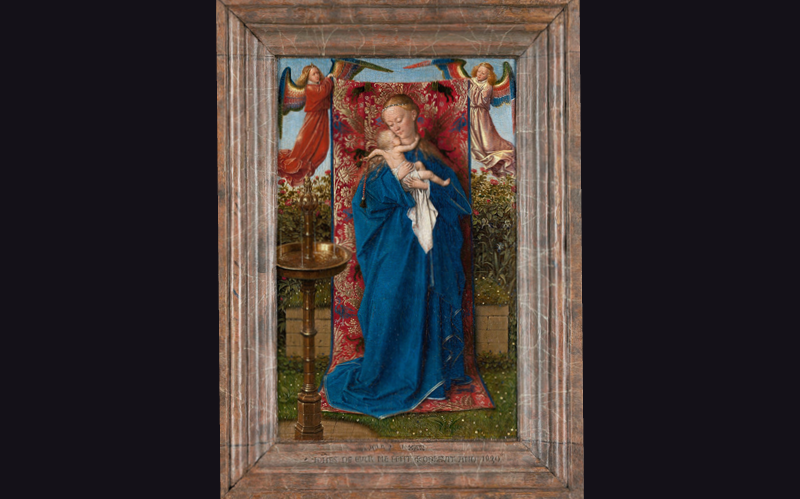 In our blog series "Summer in the Museum", our Dorotheum cooperation partners present exciting exhibitions. This time we get an overview of the exhibition at the Kunsthistorisches Museum Vienna.
OMG! VAN EYCK WAS HERE
As a preview of the great van Eyck Year 2020 in Ghent, the Kunsthistorisches Museum presents the exhibition JAN VAN EYCK »ALS ICH CAN«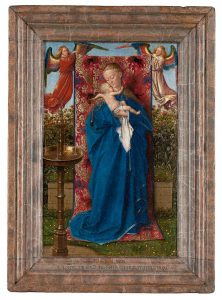 From 10 July to 20 October, the Kunsthistorisches Museum in the Kunstkammer will be showing three of Jan van Eyck's twenty or so preserved works and will offer an insight into the art of the time of Duke Philip the Good. At that time, in the 15th century, the Burgundian Netherlands experienced a unique blossoming of courtly and urban culture.
Jan van Eyck (c.1390-1441) is celebrated for his virtuosity in the use of oil paint and his skill in combining naturalism and realism with brilliant colours. Already regarded as an epoch-making artist by his contemporaries, he was soon renowned throughout Europe as the founder of Early Netherlandish painting.
Jan van Eyck was one of the first artists north of the Alps to sign and date his works. His use of a motto is remarkable. In the early fifteenth century, it was highly unusual for a painter – then still regarded as a mere craftsman – to have his own device, something reserved for the dukes of Burgundy and the nobility. Jan van Eyck chose AΛΣ · IXH · XAN as his motto and generally inscribed it in pseudo-Greek letters; it is, however, in Dutch and means "as I can" or "as best I can" as in "as best I can, not as I would", which is presumably meant to imply the artist's modest appreciation of his own work.
This exceptional loan from the Royal Museum of Fine Arts in Antwerp engendered this exhibition, in which the two panels by Jan van Eyck are juxtaposed with the highlights of the Kunsthistorisches Museum Vienna's collection of Early Netherlandish painting.
Also on show is the Chasuble from the vestments of the Order of the Golden Fleece, the influential order of chivalry founded by Philipp the Good in 1430.
The Kunsthistorisches Museum Vienna's exhibition was organised in collaboration with Flanders (www.flanders.at), which will honour this great Early Netherlandish master in 2020 by organising a number of exhibitions and events in Ghent, with the motto "OMG! Van Eyck was here".
The exhibition was curated by Sabine Pénot, Curator for Dutch Painting, Kunsthistorisches Museum Vienna.
Exhibition design: Gerhard Veigel
INFORMATIONEN
JAN VAN EYCK »ALS ICH CAN«
Exhibition: 10 July – 20 October 2019
Location: Kunsthistorisches Museum, Kunstkammer Wien, Raised Ground Floor
Maria-Theresien-Platz, 1010 Vienna
Visit now the homepage of the Kunsthistorisches Museum and read more about the exhibition!