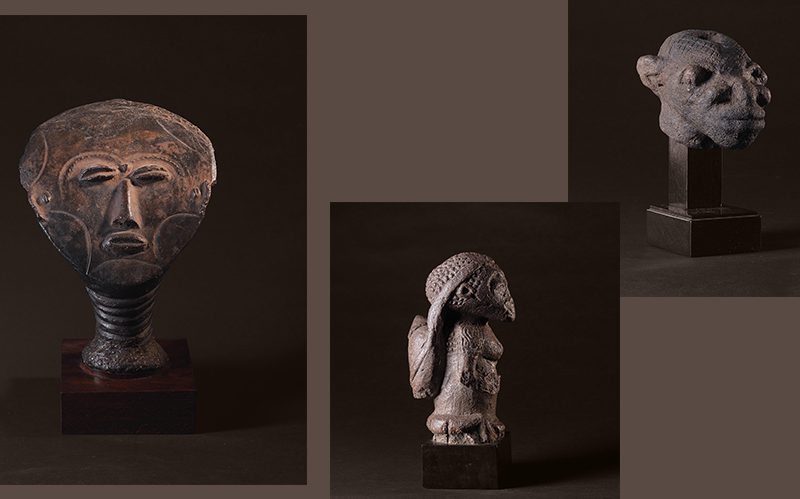 A sculptor's inspiration
The collection of the milanese sculptor Franco Monti will be on auction on 4 December at Dorotheum. African Art was an important inspiration for the artist, who settled in Ibiza after travelling the african continent.
Franco Monti
Franco Monti was born in Milan in 1931. From an early age he was interested in the arts, particularly sculpture and in the early 50's he began modeling clay and carving stone anthropomorphic figures. He became engaged in the French school of ethnology and his interest in African art would give him a new perspective on sculpture, and became his inspiration for his extensive travels to West Sub-Saharan Africa.
The Collection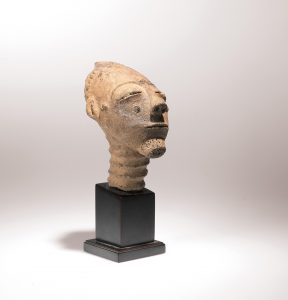 The objects were collected in situ with great understanding and respect for the cultures he visited. Many of the objects that he found in the field, can now be found in museums and collections all over the work. The famous Baule mask of the Totokro master was found by him in situ. Back in Europe, he promoted initiatives and organized exhibitions to divulge the non European arts in Italy and abroad.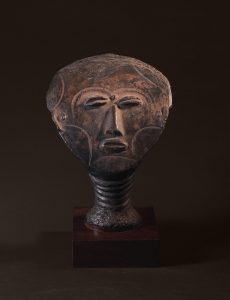 Fully integrated into the cultural world of the '60s, he becomes friends with the most important representatives of culture in Italy with artists such as Alberto Giacometti, Marino Marini, Fontana, De Chirico, Morandi, Mario Negri, and other influential characters in the art word like Peggy Guggenheim, John Huston and Eugene Bermann, designer of the Met Opera House and La Scala.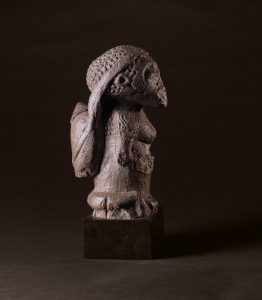 At the same time, he worked in Paris. Together with his dear friend and colleague, Charles Ratton, he became a member of the Syndicat Français des Experts en Œuvres d' Art de Paris, and is considered an expert on African sculpture to which he has dedicated over 30 years of field research. He collaborates as an expert for "primitive arts" publications of the publishers Fabbri and De Agostini. In Italy he wrote for "Corriere della Sera" the renowned art Revue. With his in-depth knowledge of primitive arts, the Mondadori magazine "Panorama" interviews him in August 1965 about his experience in Africa, and contact with those cultures.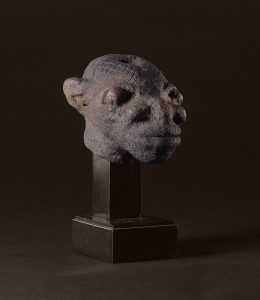 The Exhibition on Show
In 1967 the Civic Museum – the Kunsthalle – of the city of Darmstadt (Germany) organized a retrospective exhibition of his African art collection. We are very fortunate to have at this sale the cover piece of that important exhibition.
In 1971 he oversees the section of Non-European arts in the exhibition "Il Cavaliere Azzurro" (Der Blaue Reiter) at the Galleria Civica d'Arte Moderna di Torino and in 1979 coordinates the same section of "Origini dell 'Astrattismo" the most important and extensive exhibition on the subject ever held at the Palazzo Reale in Milan.
This sale gives a great oversight of the life and work of one of the great experts in the field of African Art.
AUCTION
Tribal Art
4 December 2018, 2 pm
Palais Dorotheum Vienna