All Vienna will be about VIENNA ART WEEK from 16-22 November 2015.
The most important art institutions and galleries, independent exhibition spaces and artist-run spaces in the city – including Dorotheum, which initiated this annual week and is its main sponsor – will all come together for an annual week of celebrating fine art.
The programme offers more than 200 Events. Countless members of the international arts and culture scenes will participate. The week will be packed with a rich array of exhibitions, openings, talks, film premieres, guided tours, performances and open studio days.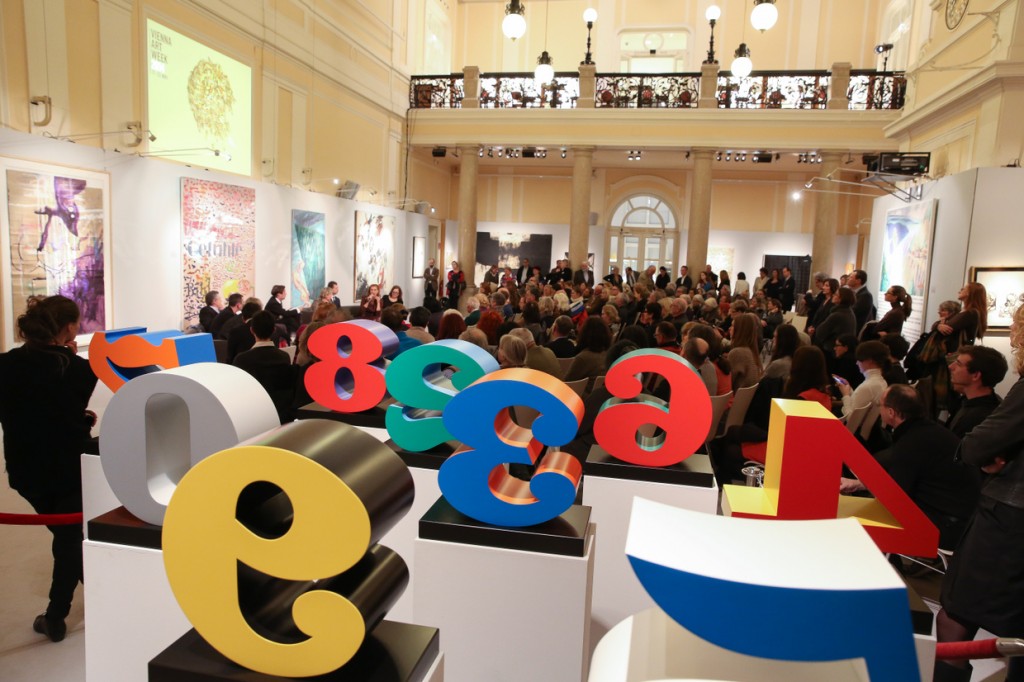 The motto of this year's event is "Creating Common Good." There will be an international group exhibition Kunst Haus Wien on the subject curated by Robert Punkenhofer, VIENNA ART WEEK's artistic director.
Dorotheum and the auction preview of the "Contemporary Art" auction will provide the backdrop for high-calibre discussions and lectures on the subjects of the "Art Market and Art Criticism" as well as "The Art of Temporary Use"led by international names.
All are cordially invited to attend!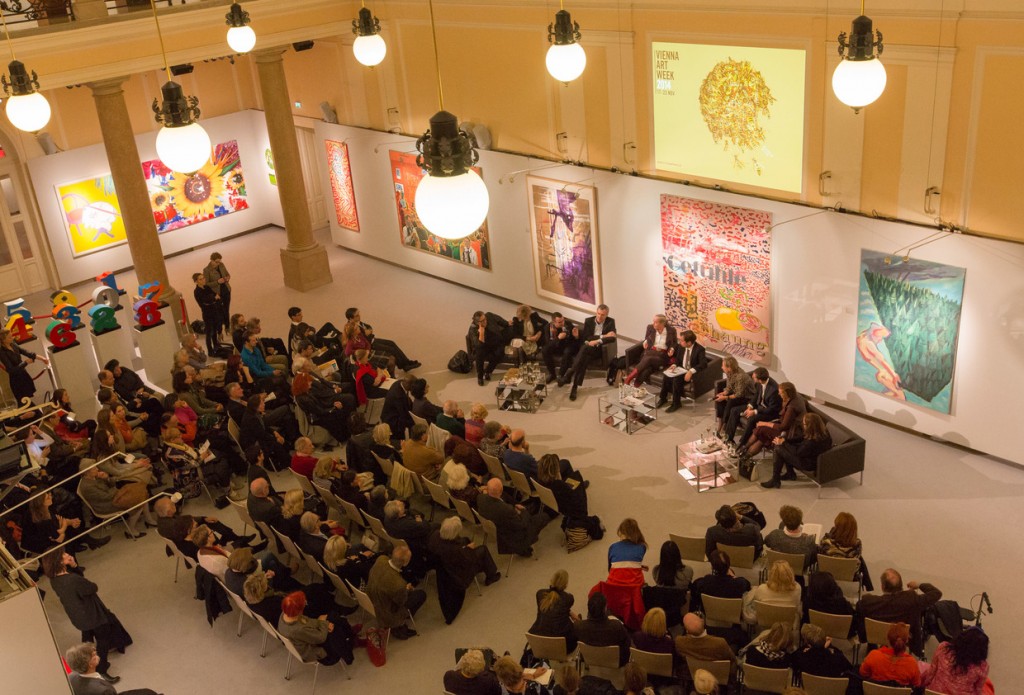 Friday, 20 November, 4 PM, Dorotheum Vienna:
Speaking of art: art market and art criticism
Marcus Woller of Die Welt, Rose-Maria Gropp of Frankfurter Allgemeine Zeitung, Susanne Schreiber of Handelsblatt and Olga Kronsteiner of Der Standard discuss the significance of art criticism and journalism for the art market.
Moderator: Sabine B. Vogel, President of AICA AUSTRIA.
Friday, 20 November, 6 PM, Dorotheum Vienna:
"The art of temporary use. Slogan or strategy?"
Alexandra Grausam of das weisse haus, Jutta Kleedorfer of MA 18 (Department for Urban Development and Planning), Angie Schmied of NEST – Agentur für Leerstandsmanagement, Jonathan Lutter of Urbanouts, and Mara Verlic, sociologist at the Vienna University of Technology Department of Spatial Planning, discuss the sociocultural potential and mutual benefits of temporary cultural use.
Moderator: Michael Huber of the "Kurier."
View the complete programme of VIENNA ART WEEK:
http://www.viennaartweek.at/en/