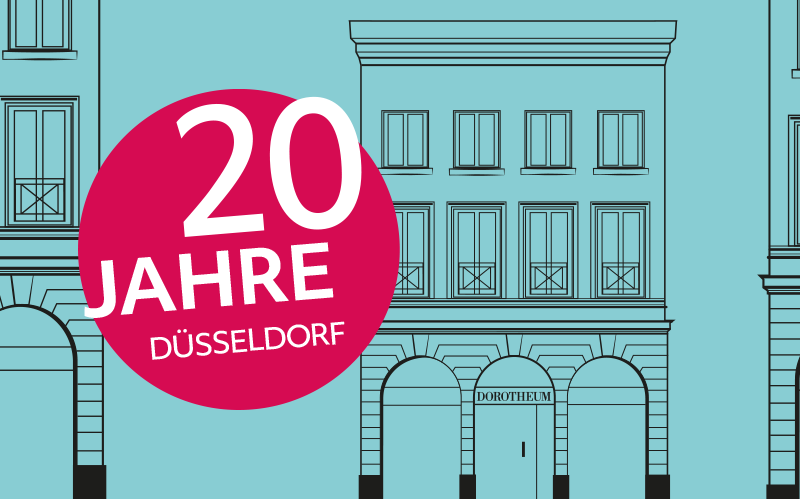 On 6 May 2003, Dorotheum's branch in the heart of the historic district of Düsseldorf opened its doors to culture vultures and art collectors. Petra Schäpers, Specialist for Modern and Contemporary Art, has been at the helm of the Rhenish office with passion and commitment for 20 years. Countless consultations, cocktails and events have made it a fixture of Düsseldorf's auction scene. A conversation with Michaela Strebl-Pühringer.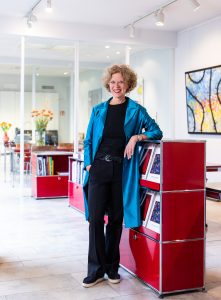 What was it like to open Germany's first Dorotheum office in Düsseldorf 20 years ago?
Petra Schäpers: In July 2002, I read an announcement from Dorotheum in the art market section of the Frankfurter Allgemeine Zeitung saying that the auction house had just been privatised and was now expanding into Germany.
I knew then and there: "That's right. And I know exactly who's going to do it!" No sooner said than done. I had met
Martin Böhm, who had only been managing partner for a few months, shortly before, in Basel. Then everything went very quickly. I started on 1 October. One of the first things I did was take a consignment to Vienna just in time for the November auction. Because we didn't have time to organise transport, I jumped into my car without further ado, like I would so often in the following years. It was a small Giacometti bust back then, I still remember that.
What were your ideas and expectations when the branch opened in 2003?
Well, I was enthusiastic. I was hoping that we'd be able to establish a market for Rhinelanders to submit lots to Dorotheum Vienna. What can I say – it worked! Dorotheum soon gained momentum and is now an institution in the city … and not just in the city. It even extended its clear lead in the German-speaking auction sector. In 2003, we went on to open a branch in Munich, and then another one in Hamburg 19 years later.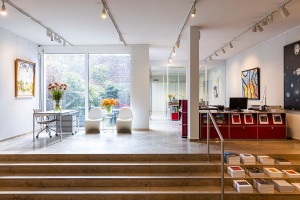 What is the focus of the Rhineland branch?
Contemporary art, without a doubt. Düsseldorf is a hub of contemporary art – just think of the Academy, and the many artists that live here. I myself am also specialised in contemporary art. Our office welcomes collectors and art lovers; there are regular consultation days and previews of selected auction lots, as well as lectures and exhibitions.
How has the auction scene changed over the last 20 years? Are there any trends that are particularly relevant for the German market?
Yes, of course. New trends emerge all the time. Look at the increasing interest in ZERO, for example, where prices started to soar about ten years ago. Trends and temporality are characteristic of the art market. It's getting more and more difficult to predict how things are going to go. Take modern art, for instance: two years ago it was struggling, but last year it did extremely well.
What were your personal highlights of the last two decades?
The biggest highlight was a painting by Frans Francken – an attic find from Berlin, believe it or not! The seller didn't know what to expect, as no comparable painting had ever been on the market before. The piece was marvellous: a detailed, complex mythological theme. At auction, the price went through the roof in no time. It eventually sold for more than seven million euros, which is still the record price for an Old Master on the German-speaking market!
Any other top lots or special events that come to mind?
Uecker was one of our first big success stories. These prices would of course make you chuckle today, but at the time they were record-breaking. We also fetched the first top results for Luther. I think it's fair to say that we had a major hand in the artist's success on the auction market.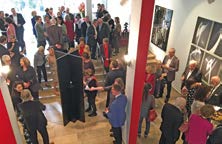 Which were the most memorable events to you?
One day it occurred to me that we could exhibit vintage clothing from the Monika Gottlieb Collection. That was the birth of Dorotheum's vintage auctions. Bringing lifestyle and art together was something new in Germany, and it was great fun. The ladies all turned up in Pucci and vintage clothes … it was quite a party! Another auction I remember fondly was the sale of Friedrich Becker's
kinetic jewellery; all of it was kinetic! And, of course the exhibition by and with Georg Hornemann.
What would you say is the most fascinating thing about your profession?
The diversity! I can still marvel at a wonderful picture like a little child. The press dubbed me "treasure hunter" once – that's nice, isn't it? I also love being out and about, although sometimes it can be a bit much, I admit.
What other goals and aspirations do you have as a Dorotheum representative?
To discover more Frans Franckens, I suppose, or something like it. I'm flexible … (laughs)
Read our new myART MAGAZINE