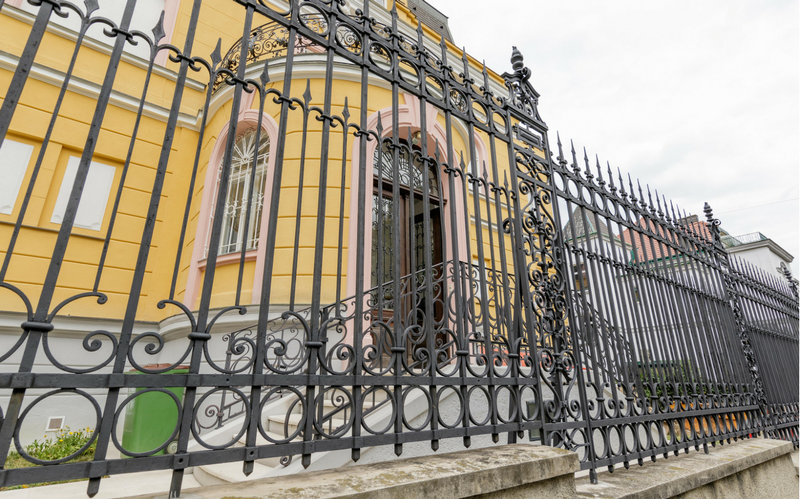 Furnishing a new apartment? Looking to add a bit of grandeur to your home?
Our upcoming auction of items from aristocratic estates are just what you need to feel like royalty! With everything from scorpion spoons to marquetry portraits, we asked our expert, Alexander Doczy, which items you need to make any home look like an aristocratic estate.
His answer was clear, the neo-classical, marble top console table (lot no. 108, est. €6,000 – 8,000). After being in possession of the Hapsburg family, the table was listed in the inventory of items owned by Archduke Franz Ferdinand of Austria-Este. This cream and gold table is not only beautifully ornamental, but it was also owned by Austria's aristocracy, making it the perfect addition to your palace-in-progress.
And as for the rarest piece? 30 meters of iron fencing from around 1900 (lot no. 200, est. €20,000 – 30,000). Surprised? So were we! According to Alexander Doczy, such large sections of historic villa fencing rarely get sold as they are usually part of listed heritage buildings.
These fascinating items and many others will be up for auction on Tuesday, 30 Jan. at 4 pm! All lots will be on display until the auction, so come by and take a look or check out our online catalogue!