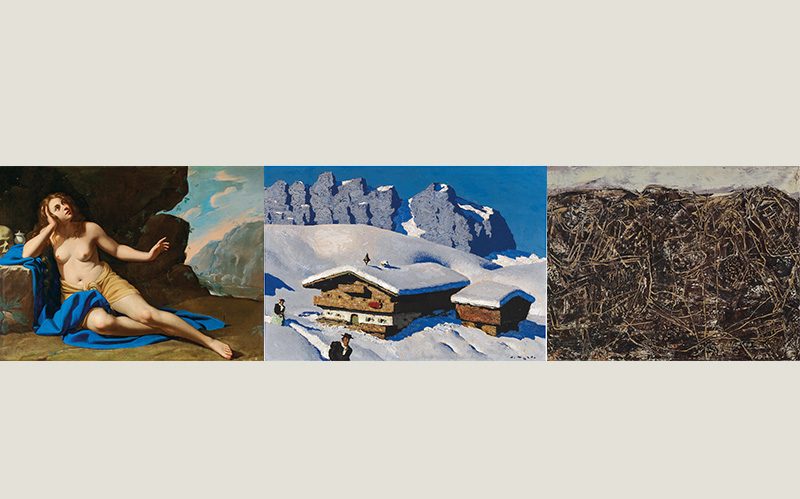 2019 first half year sales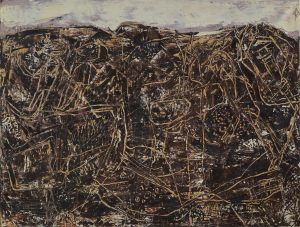 The vast spectrum of Dorotheum's offer – with its more than 40 departments – is reflected in the top prices of the first half year sales in 2019. Overall, the largest auction house in the German-speaking world can look back on a successful start of the year.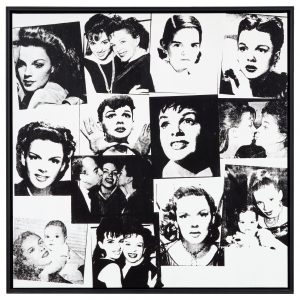 The evening auction of Contemporary Art on 5 June 2019 achieved outstanding results. The auction bell for Bon Espoir (Paysage avec personnages) (Good Hope. Landscape with Figures) by Jean Dubuffet, the founder of "Art Brut", rang at the 735,300 euro level. Further top prices prove the vast range of the auction: Andy Warhol's Judy Garland and Liza Minelli, a screenprint from 1978, reached 479,100 euros. Piero Dorazio's sophisticated grid picture Ivory Tower, an oil painting from 1957, reached 271,700 euros.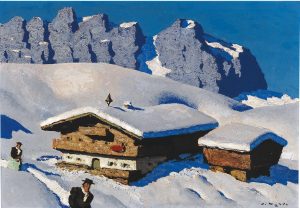 Top prices, especially for Austrian art, marked Dorotheum's Modern Art auction on 4 June 2019. Two snow landscapes by Alfons Walde from the 1930s, Hof am Wilden Kaiser (Farmstead on the Wild Kaiser Mountains) and Almen im Schnee (Alpine Huts in the Snow), changed hands for 412,000 and 243,811 euros respectively. A painting by Austrian artist Oskar Laske reached a world record price at Dorotheum Linz on 7 May: the large-format 1936 picture Jahrmarkt des Lebens (Vanity Fair) was knocked down at 176,949 euros
World records for Old Masters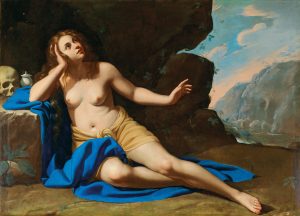 A Mary Magdalene in Ecstasy, by the highly acclaimed female painter of the 17th century, Artemisia Gentileschi, was sold for 442,500 euros at the Dorotheum. The artist is widely regarded as a leading female exponent of Caravaggism, whose technique merged the manipulation of light to create dramatic effect with an emphasis on realism. In addition, an impressive work by Bartolomeo Manfredi, The Martyrdom of St. Bartholomew made 344,900 euros. The auction on 30 April 2019 achieved two world record prices: 217,066 euros for court painter Martin van Meytens's Portrait of Empress Maria Theresa and 320,500 euros for Joost Van de Hamme's Saint Jerome. A Portrait of Archduke Ernst of Austria, executed by a Habsburg court painter in the late 16th century, reached an impressive total of 344,900 euros.
At the auction of 19th-century paintings on 29 April 2019 Alfred von Wierusz-Kowalski's large-format The Polish Postman (Pocztarek) sold for 174,100 euros, reaching the top price, followed by Jean François Portaels' portrait Juive de Tanger (€ 161,900).
Art objects and antiques in high demand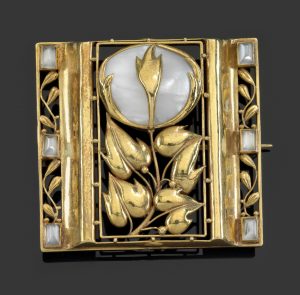 Josef Hoffmann was the star of the Art Nouveau auction on 17 June 2019. His gold brooch in original leather box (Wiener Werkstätte, before 1912), found a new owner for 94,050 euros.
Another top price was achieved in the jewellery department: a bracelet with 50 ct diamonds sold for 149,700 euros at the jewellery auction on 29 April 2019.