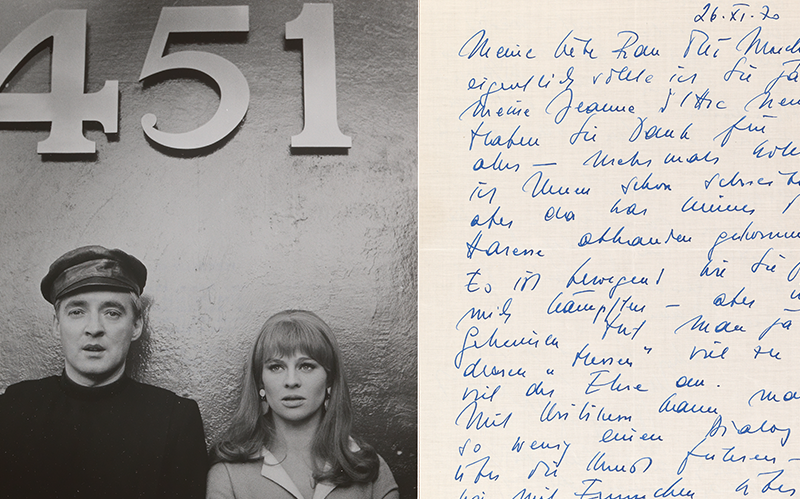 On the occasion of Oskar Werner's 100th birthday, Dorotheum is presenting a collection of more than 2,000 items documenting the lasting legacy of the career of the unforgotten actor. The comprehensive documentation is part of the Autograph sale on 24 June 2022.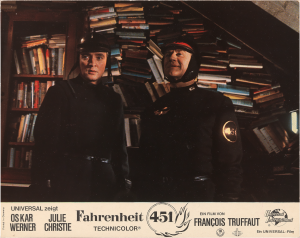 "I should really call you my Joan of Arc. Thank you for everything." wrote Oskar Werner (1922–1984) in a letter to his loyal admirer and chronicler Otti Muck on 26 November 1970. "I am touched by the way you fought for me – but between you and me, this has been too much of an honour to these 'gentlemen'. Discussing art with critics is like discussing love with eunuchs."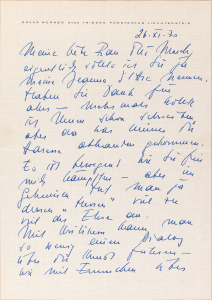 From the dedicated collector Otti Muck's first letter to Oskar Werner in 1966, right up to his premature death, the actor was interested in and benevolent about the creation of the collection dedicated to him. Over the years, there were numerous friendly letters and personal meetings between the charismatic world star and Otti Muck.
In addition to correspondence with the actress Antje Weisgerber, who was Werner's companion in the 1970s, and with his biographer Robert Dachs, Muck's collection of more than 2,000 objects includes numerous photos of Werner in his roles in the 1940s, some unknown private photographs, film posters, film stills, sound recordings, exhibition posters and theatre programmes. The meticulously compiled press review with reports, reviews, and interviews from Werner's last two decades is also a real treasure trove.
Andreas Löbbecke, Autograph specialist at Dorotheum.
Take a look at the auction catalogue now and read our new myART MAGAZINE!