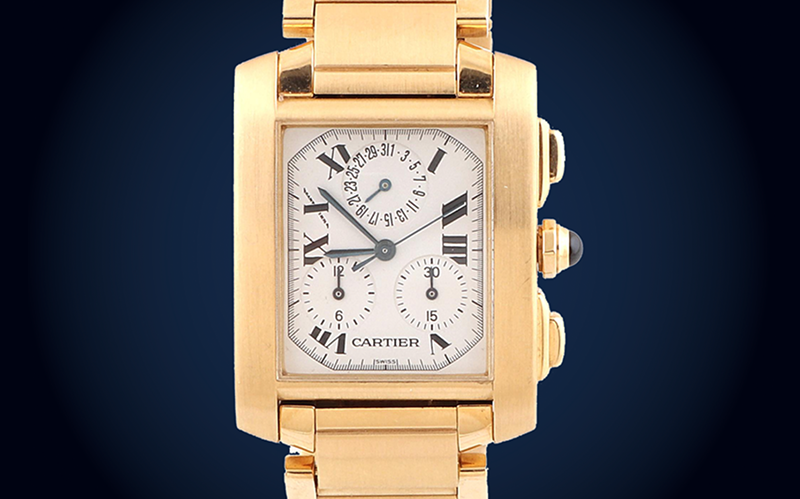 The Cartier Tank: worn by Rudolph Valentino in "The Son of the Sheikh" and Audrey Hepburn in "How to Steal a Million". Prominent owners of this this model include Alain Delon, Yves Montand, Giovanni Agnelli, Jackie Kennedy or Michelle Obama.
The Cartier Tank is visually inspired by the bird's-eye view of the caterpillar-tracked Renault FT armoured car, which was used during the First World War. The first model of this series was developed by Louis Cartier between 1916 and 1917. Immediately after the end of the First World War​, it was presented to the American commander-in-chief General Pershing, who was stationed in Europe. The original name of this model was "Louis Cartier" after its inventor. Due to its high popularity, several variants followed over the years: La Tank Chinoise, La Tank Cintrée, La Tank Basculante and finally in 1996 La Tank Française.
The Cartier Tank is one of the first unisex models ever: the straight and clear form appeals to male and female watch lovers alike. In addition to the angular, elongated shape, a typical feature of most models in the Tank series are the Roman numerals.