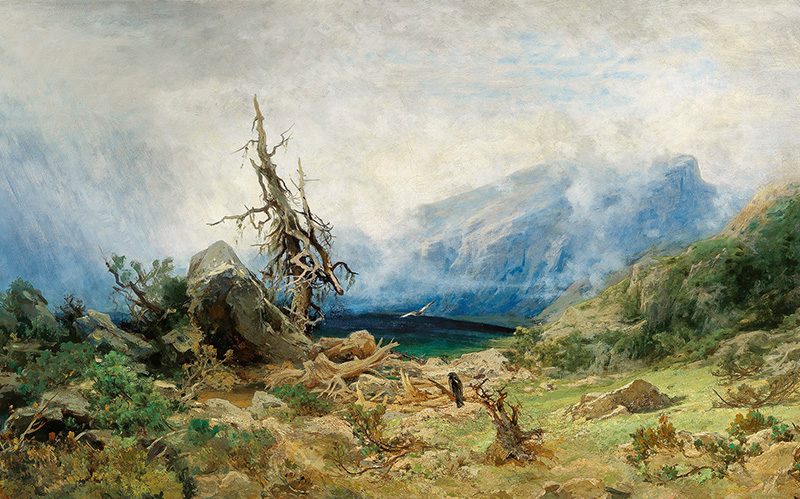 On the 23rd of October a wonderful painting by Julius Mařák will be offered at the 19th Century Paintings auction at the Palais Dorotheum. Read now a comment to this work by Michal Šimek, specialist for 19th Century Paintings at Dorotheum: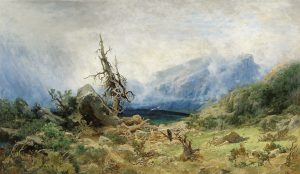 I have loved Julius Mařák´s charcoal drawings, forest interiors and landscapes since my youth. Much has been written about him and about his work, but even now, a great deal remains unknown. In the past, there has been much misleading dating of his paintings, and many of his works prove impossible to identify despite the assistance of contemporary catalogues. Even today, 120 years after his death, every new work which appears on the art market offers a thrilling quest through his life and work, often bringing with it more new questions than answers. In the last 30 years, only three superb Mařák paintings have appeared at auction anywhere in the world. This current work is the fourth. All four of them have been sold at auction at Vienna's Dorotheum, the city where Mařák lived for almost 30 years. This landscape is certainly one of Mařák´s most important masterpieces, probably painted in the late 1880s. In it we see the integration of Mařák´s great sensitivity and sympathy for nature with his artistic principles. For any art collector owning this painting will mean being in possession of one of the best and most important works of art by Julius Mařák´s in private hands.
INFORMATION about the AUCTION
Auction date: 19th Century Paintings auction, 23rd October 2019, 5 p.m.
Location: Palais Dorotheum, Dorotheergasse 17, 1010 Vienna
Exhibition: 12th October 2019 – 23rd October 2019
Contact: Michal Šimek is a specialist for 19th Century Paintings at Dorotheum
View now the auction catalogue and read our new myARTMAGAZINE!