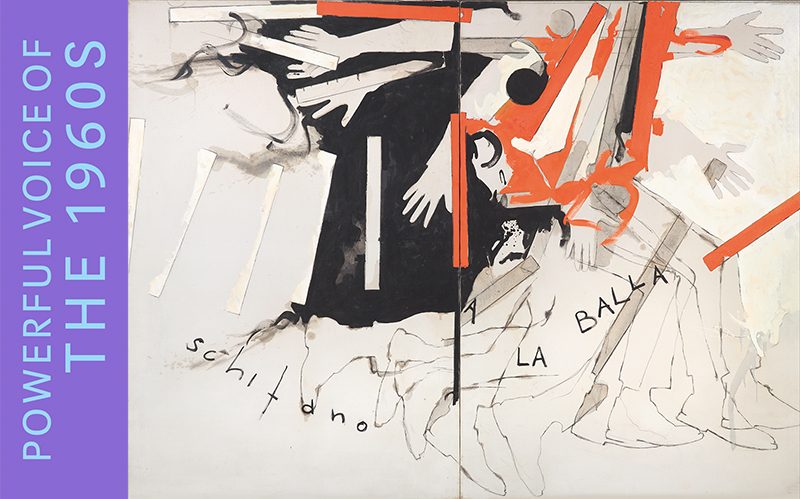 Mario Schifano
Mario Schifano's (1934–1998) life journey took him from Libya to Rome to New York, although the "Eternal City" of Rome remained an ever-recurring focus. Born in Libya in 1934, Rome became Mario Schifano's new home at a young age. It was a city to which he remained true until his death in 1998.
A Scuola Romana-style painter of Art Informel along with artists such as Franco Angeli and Tano Festa, Schifano's heavily expressionistic way of painting tended in the direction of French nouveau réalisme.
In 1959, he began exhibiting his works in various solo and group exhibitions around the world. One highlight and milestone of his career was his participation in the 1962 "New Realists" show at the Sidney Janis Gallery in New York, where his works were shown alongside those of international artists including Andy Warhol and Roy Lichtenstein.
"Pop Art came later, with Sidney Janis' 1962 exhibition 'The New Realists' featuring the likes of Warhol, Rosenquist, Segal, Wesselmann and Lichtenstein, but also Europeans like Tinguely. And there was Mario Schifano, a young Italian from the Roman borough of Travestere, not yet 30 years old. He represented the avant-garde of contemporary painting."
Plinio de Martis, Roman gallerist and photographer
"Mario's house was full of books; he loved books. He bought them or received them as a gift. He had loads of illustrated books on futurism, which inspired his moved stencils à la Balla. Giacomo Balla had died some years before; he had lived in Via Oslavia in the Prati district of Rome."
Memmo Mancini, "Master of Colours".
He created material for Balthus, Giorgio de Chirico, Robert Rauschenberg, Cy Twombly, Franco Angeli and Renato Guttuso.
Time spent in New York and the impact of American Pop Art left their mark on Mario Schifano and his work. From that point forward the Italian painter incorporated, among other things, elements of mechanised civilisation and the advertising industry into his creative endeavours. Yet his work also shows the influence of other art-historical greats such as Piero della Francesca and Kasimir Malevich, Marcel Duchamp and Francis Picabia, Giacomo Balla and the Futurists.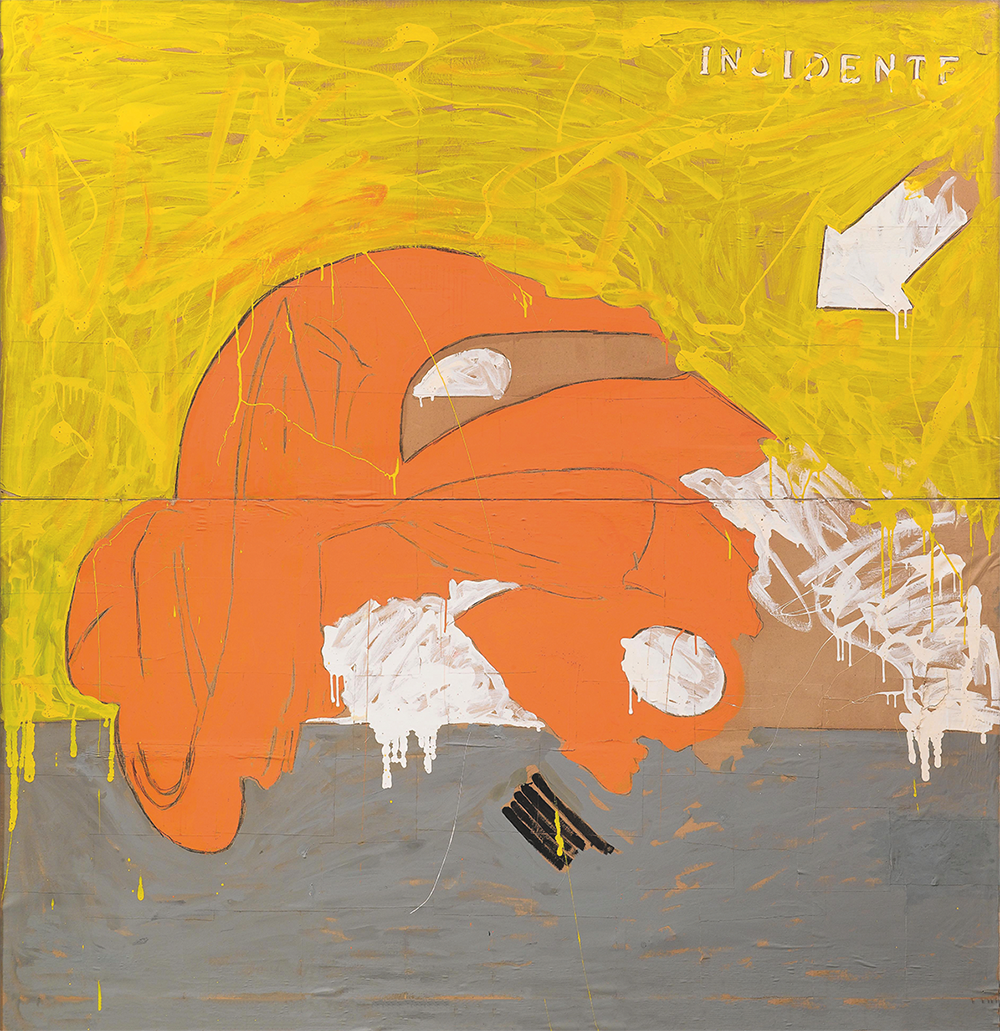 "Mario kept telling me about Rauschenberg, Jasper Johns … America was like a dream. One day I said to him: 'My cousin lives in New York …' We decided to go there. That was in December 1963; President Kennedy had only just been shot. After his return from New York, Schifano became a pole of urban cultural life. The mid-60s were an extremely creative phase. Schifano produced artworks that offered an autonomous model for Roman or even European Pop Art: Leonardo, the homages to Giacomo Balla, the Paesaggi anemici, and his Futurismo Rivisitato became paradigms of an Italian approach to the new urban landscape. At that time Schifano was contracted by the gallerist Giorgio Marconi."
Anita Pallenberg, model, actress and fashion designer
Information:
Alessandro Rizzi
Specialist for modern and contemporary art