Insight
Although Chaim Soutine was unacquainted with most of his sitters, his close observation of their personalities allows them be very approachable to the viewer. This was the high art of Soutine, who is celebrated today as a Parisian Expressionist. A work entitled "Woman in red against a blue background" created in 1928, during his years in Paris, is to be sold at Dorotheum this November.
Parisian Expressionist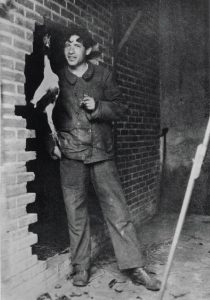 Chaim Soutine's paintings burst with immediacy and emotion. On account of his powerful sense of gesture, his intense expression in bold, vivid surfaces, his passion for the structure and texture of flesh, and the tendency to dissolve volume into flatness, many scholars have described the artist as a Paris-based Expressionist. Born near Minsk in 1893, Soutine was the tenth of eleven children, the son of a Jewish tailor. During his early years in Paris he lived in abject poverty and worked from a derelict studio in Montparnasse. Though formally influenced by Van Gogh, Cezanne, El Greco, and later Rembrandt and Courbet, as well as his close friend Modigliani, he developed a signature innovative style focused on still-life objects painted from nature, emphasising shape, colour and texture over representation.
Intense Portraits
Soutine's financial status began to improve after the American collector, Albert Barnes, had discovered and purchased a large number of his works in the mid-1920s, and from then on portraiture became more important for the artist. Paintings from that period – and his mature work in general – place the emphasis on his subjects and are distinguished by considered brushstrokes and more cautious, harmonious, structurally balanced shapes. Figures are mostly depicted in half-profile or three-quarter view, at close range, at the centre of the picture. Soutine concentrated on a few variables and more reductive compositional schemes, applying a kind of template from which he generated a great deal of variation and nuance. He preferred to portray sitters he did not know but gave much thought to their personalities and concentrated on their deeper, individual characteristics.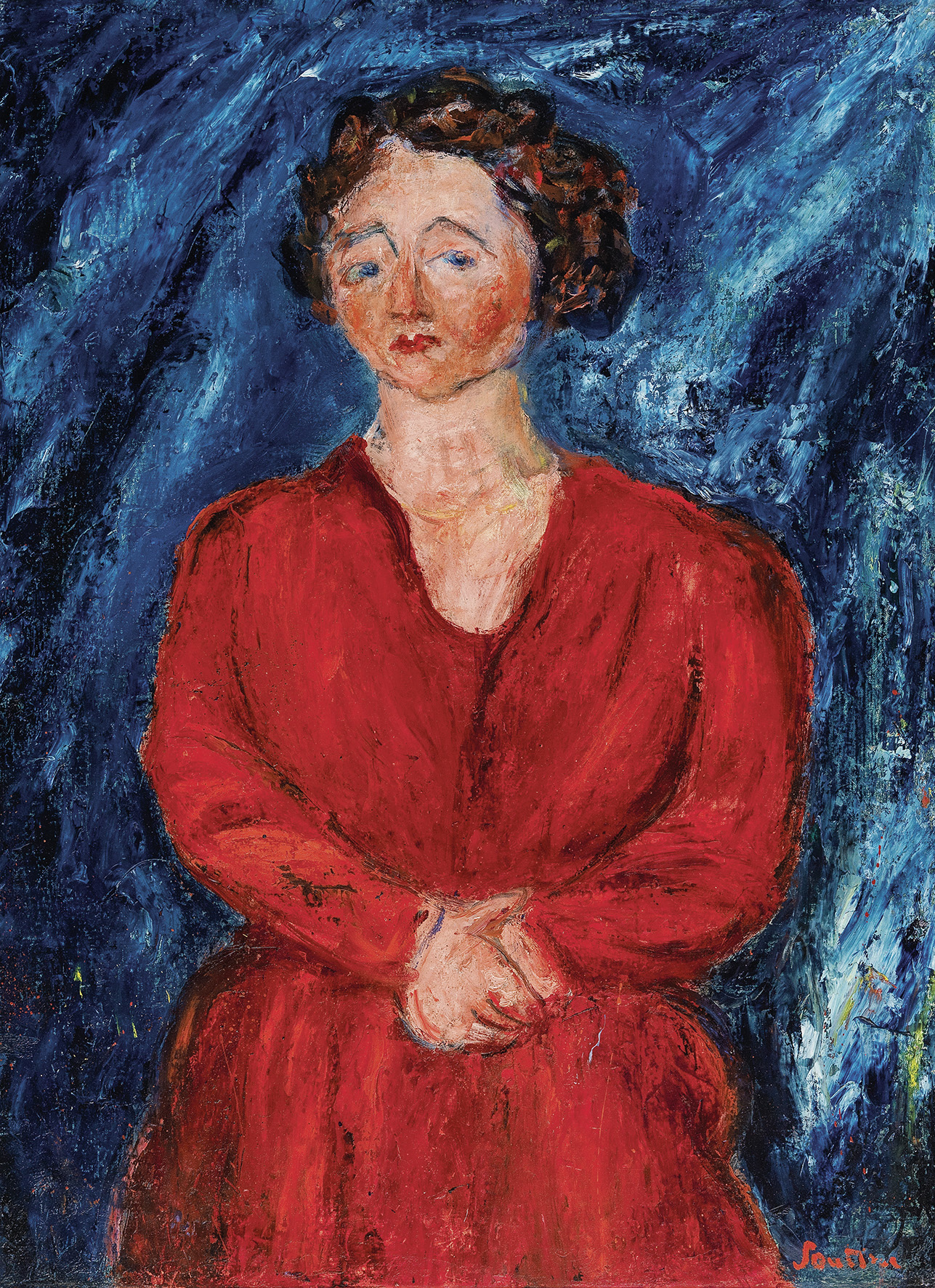 Woman in Red
The portrait "Woman in red against blue background" is typical of Soutine's unique approach as a portraitist. It's fascinating, large-scale composition features clear contours and impasto brushwork with red and blue hues. The self-contained shape of the female body and curve of the figure's upper arms draw attention to the woman's facial expression and hands folded in her lap. While her slightly lowered gaze and watchful eyes exude a peaceful, pensive mood, her calm, unflappable personality stands in stark contrast to the lively, more agitated brushwork in the background, which lends a particular dynamism to the painting.
View now the auction catalogue and read our new myART MAGAZINE