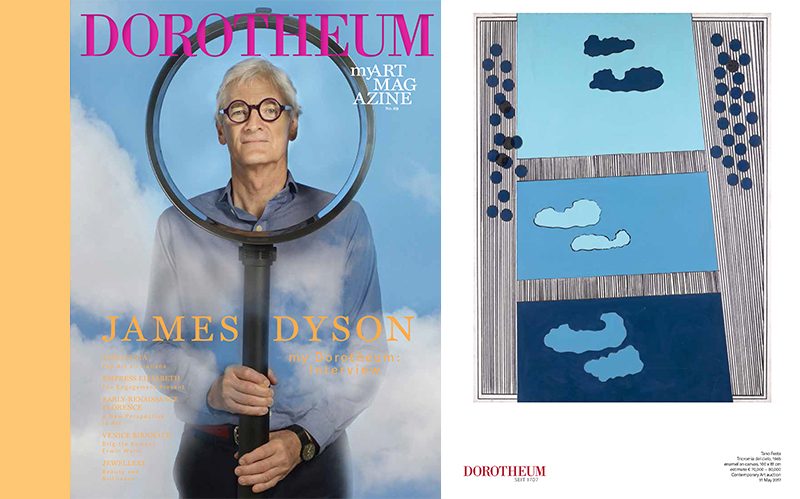 myART MAGAZINE issue 9 is here!
We're thrilled to announce that Dorotheum's myART MAGAZINE issue 9 is now available! It's an exciting time at Dorotheum when we are entrusted with a particularly interesting painting. Our specialists often unearth fascinating details during the documentation and research phase, and sometimes discover hidden surprises.
In this edition of myART MAGAZINE we tell the story of a historically significant portrait of Empress Elisabeth of Austria, or as many people call her, Sisi. The portrait went above and beyond our every expectation!
We also trace the footsteps of British inventor and collector famous for his revolutionary hoover designs, James Dyson. Another article featured in this issue is about Italian Pop Artist Tano Festa. But don't worry history buffs, we have also included a section on Florentine Renaissance painters! In this issue we tag along on a spirited city tour with Franz von Rassler, head of Dorotheum's Munich branch, and pick the brains of artists Brigitte Kowanz and Erwin Wurm as they eye the upcoming 57th Venice Biennale.
We wish you a joyous read!