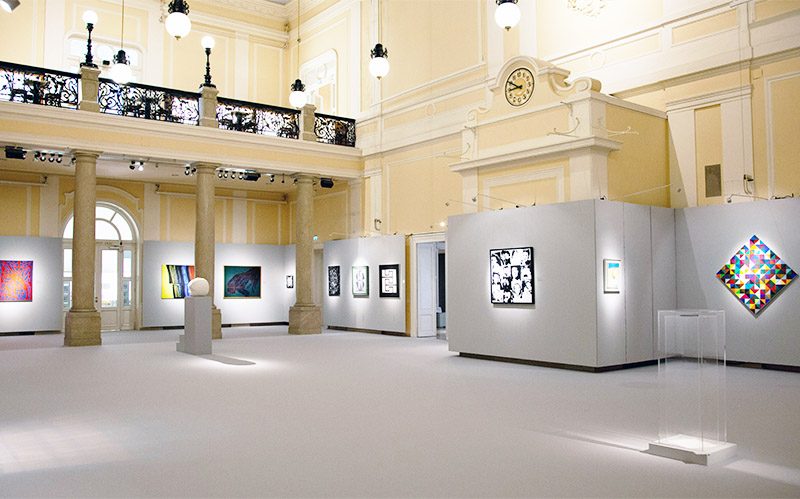 No matter who the artist is, Klimt, Walde, West, Warhol or Dubuffet: The upcoming Contemporary Week at Dorotheum showcases quality on an international scale.
The Modern Art auction will take place on June 4th at 5 p.m. The auction will feature works by Gustav Klimt, Carl Moll, Oskar Kokoschka, Lyonel Feininger, Giacomo Balla and many other artists. For example, a painting by Hermann Max Pechstein Junges Mädchen am Meer (Young Girl by the Sea) or a picture from Man Ray's Revolving Doors series.
On June 5th at 5 p.m. the auction Post-War and Contemporary Art Part I will take place and on June 6th at 4 p.m. the auction Post-War and Contemporary Art Part II. The following artists will be represented:  Hermann Nitsch, Arnulf Rainer, Heimo Zobernig, Ilya Kabakov, Alex Katz, Jonas Burgert and many more. Especially exciting are the works of Piero Dorazio, who is immediately recognizable by his refined color grid paintings. With his bronze sculpture Arnoldo Pomodoro creates a "dialectical process between infinite space and organic structure".
On June 5th at 1 p.m. the Jewellery auction will take place. Around 200 exquisite jewels from several epochs and styles will be auctioned, including magnificent diamond bracelets, rings, brooches, a special diadem, and much more.
On June 7th the auction of Wristwatches and Pocket Watches will take place at 4 p.m.  Among the approximately 200 luxurious wristwatches and pocket watches there is an Audemars Piguet Royal Oak Offshore, a sporty stainless steel wristwatch with perpetual calendar, the No. 9 of a limited edition. Other brands: Rolex, Patek Philippe, Glashütte, Omega.
Get inspired and view the auction catalogues and watch our new videos for the upcoming auctions!