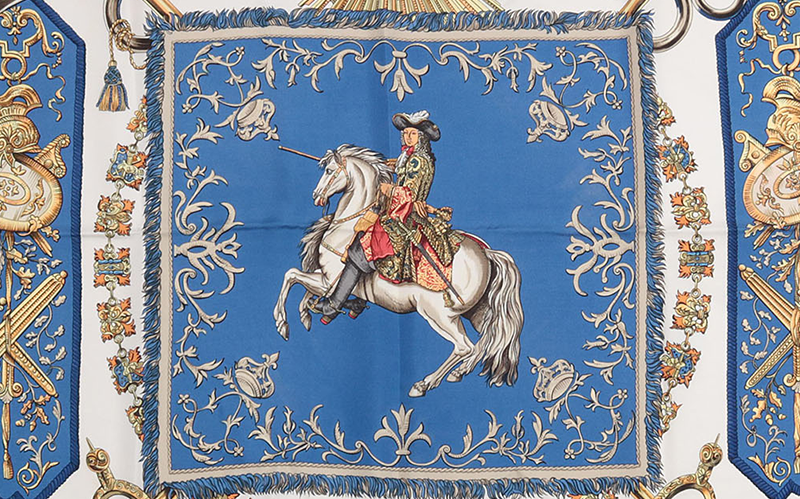 Carrés by Hermès: Looking into the history of a coveted accessory and its collectors – men and women. And answers to the question why its designs make use of equestrian motifs so frequently.
We have talked to specialist Sonja Wenzl-Höpp about the design and history of this famous scarf and how to collect it.
Queens, princesses, actresses, pop icons: all of them have been wearing the famous silk scarves coming from the French fashion house. What makes them so fabulous: many women can afford this accessory and thus pep up their style with French glamour. But are there also collectors who keep their scarves like works of art and never wear them?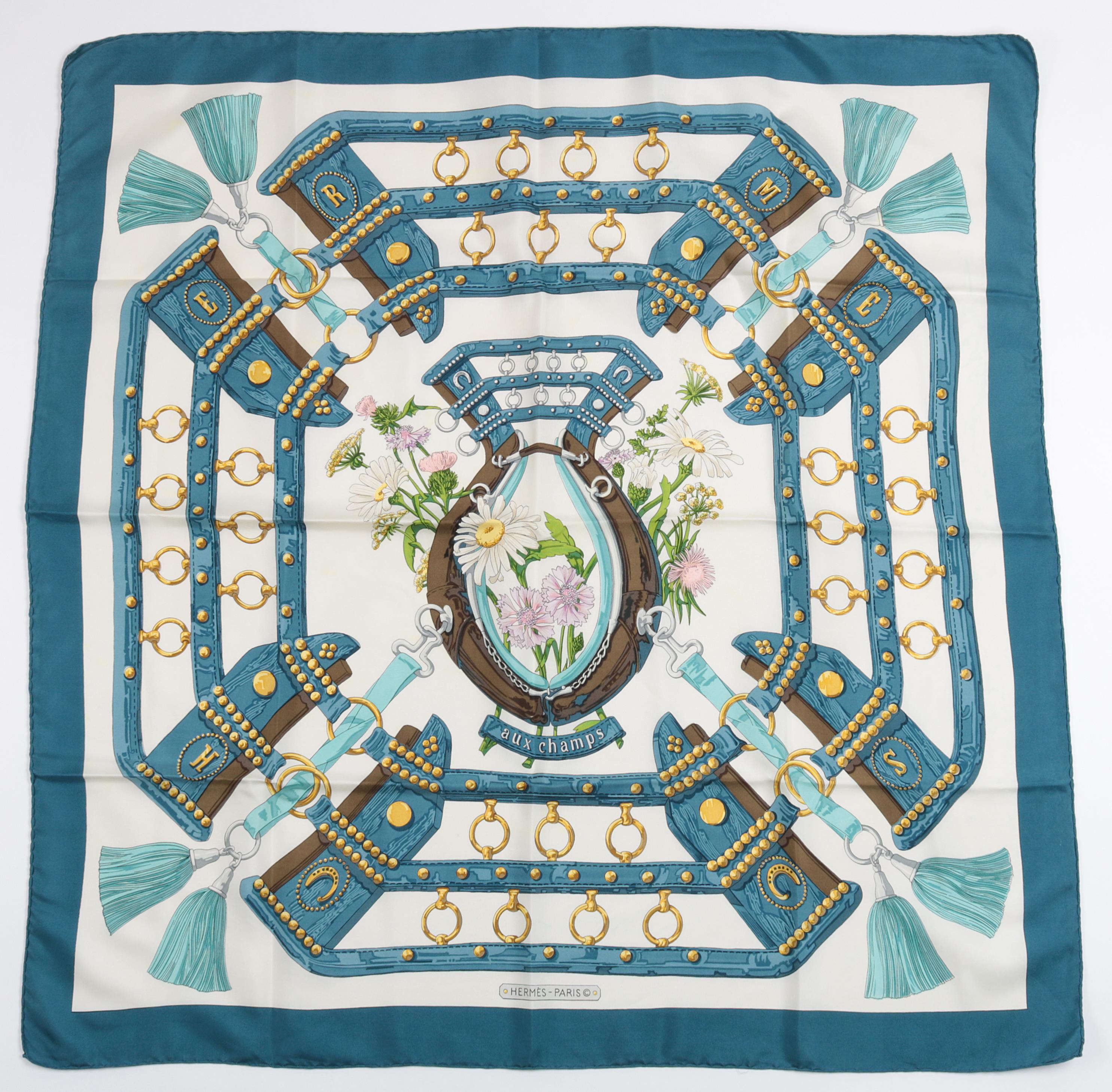 BEGIN YOUR OWN COLLECTION!
ONLINE AUCTION
Jewellery and acessoires
This auction closes on 1 April 2020 at 3:00 pm
The History of Hermès
The birth of the so-called carré is connected to the company history of the French luxury label Hermès, which was once launched by a migrant: the family of Thierry Hermès was forced to leave Krefeld in Germany for confessional reasons, and in 1837 master saddler Thierry opened his own saddle and harness shop in Paris.
 Emile-Maurice Hermès, his successor, moved to the noble rue du Faubourg Saint-Honoré and enlarged the product range, adding travelling bags, sportswear, belts, purses, jewellery, and watches. To this very day, the designs of the company's products make reference to the family's former business with saddles and bridles.
The production of the classic carré – a square scarf measuring approximately 90 by 90 centimetres (35 by 35 inches) – began as early as 1937. It is still manufactured in the same size, in addition to pocket squares and other formats. The scarves were inspired by the shawls worn by Napoleon's troops.    
The scarf rapidly developed into a fashionable accessory. Sophisticated ladies wore these scarves at every opportunity, knotted around or casually tied at the back of the neck when driving in convertibles, strolling through the streets, or attending elegant receptions. Such prominent wearers as Audrey Hepburn, Grace Kelly, Jackie Kennedy, Liz Taylor, and even Queen Elizabeth II contributed to increasing the popularity of the fancy classic.  
It takes two years from the design to the finished carré. Collectors can hardly wait to see the new collection, for which 450 kilometres of threads from about 300 Brazilian mulberry moth cocoons are processed in France. The new editions and re-editions are manufactured in up to twelve colour variants, in an elaborate screen-printing process and with hand-rolled hems.
Meanwhile, some 1,000 motifs have been created, prompting collectors to go into rhapsodies: leather straps, horses and riding, buckles, harnesses, bridles, jewellery, French rulers of the past (including Napoleon), ships, automobiles, carriages, historic events, oriental and hunting motifs.
 The style of the post-war years was primarily marked by Julia Abadie's designs from the 1960s until well into the 1980s. She was the inventor of the coveted 'cliquetis' (dagger motifs), which started conquering the market in 1972. Another distinctive pattern were 'Les clefs' (keys), a motif designed by Cathy Latham in 1965. Classic designs comprising straps, belts, or buckles were eagerly copied by other fashion houses, including Cartier.
Other important designers working for Hermès:
Hugo Grygkar –1950s
Francoise de La Perriere, Philippe Ledoux – 1960s
Christiane Vauzelles, Jacques Eudel, Henri de Linares – 1970s
Annie Faivre, Joachim Metz – 1990s
Role-Model Jane Birkin
French actress and singer Jane Birkin, after whom Hermès's famous Birkin bag was named, was certainly also a trendsetter when it comes to the scarves. An it-girl of the 1970s, she tied her silk scarves to her bags and baskets, swirled them casually around her neck, or wore them as (bikini) tops. The colourful scarves can also be used as belts or tied around the wrist.
How to compile a collection and what to watch out for:
When starting a collection, one should decide whether to go by artists, motifs, years, or colours. And such a collection never comes to an end, as each season brings new supplies!
Packaging has become almost as important as the scarves themselves. The box, today in unmistakable orange, with the scarf carefully wrapped in tissue paper and fastened with a brown ribbon adorned with the brand logo, must not be missing. Pleated scarves come rolled up in circular boxes. A curious fact: by now, even empty boxes are traded as collectibles.
Scarves prominently exhibiting the brand's name or logotype are particularly treasured. Dorotheum specialists will be happy to give non-committal and free advice as to the value and authenticity of your objects.
And that some collectors regard their Hermès scarf as a work of art is proven by the fact that we at Dorotheum have already been offered framed scarves!
Our specialist's advice for you:
Have your scarf dry-cleaned by all means – washing it by hand is not recommended.