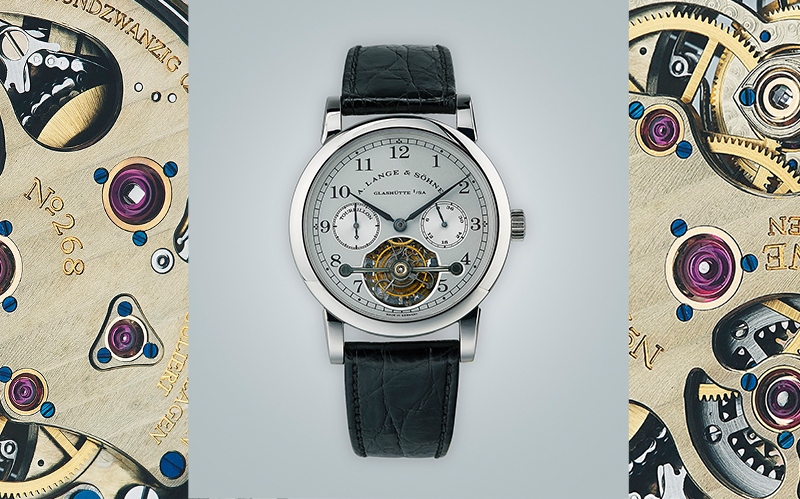 Demand for luxury watches is exploding, and the value of certified pre-owned (CPO) watches has multiplied in recent years. The most fascinating things about rare models from well-known brands is that they are hard to get hold of, their mechanisms are impressive, and every piece is a good investment with its own history. CPO watches have always had a special place at Dorotheum, and highlights from a collection are featured in the December auction. Astrid Fialka-Herics, Head of Dorotheum's watch and jewellery department, interviewed the prominent collector, who prefers to remain anonymous.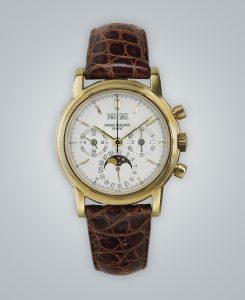 Astrid Fialka: What was the first watch you bought for your collection, and when did you buy it?
As a businessman I was active in the upmarket luxury segment and was always closely connected with my customers. Many of them were passionate watch collectors. They collected according to different criteria, such as technical features, brands, or simply appearance.
Next to professional experience and expertise, I believed that punctuality was a basic requirement for successful
customer service. When I was about 30 years old, I bought an Omega Constellation Quartz. Thanks to its mechanism I could be certain that it would be absolutely accurate. My next watch was another quartz watch, for the same reasons, but this time from Baume et Mercier. It was important to me that the watch had an unobtrusive appearance.
I only developed my love for mechanical watches later on. It was partly related to my strong affinity for precision mechanics. In the early 1990s an inheritance allowed me to translate my interest in Patek Philippe watches into my first purchase.
When did you realise that you would not content yourself with one watch, that this could become a collection?
On the one hand, there was my aforementioned passion for mechanics; on the other, my wife and I  had the opportunity to visit the head offices of A. Lange & Söhne in Glashütte and Patek Philippe in Geneva as part of a very small  group, and I absorbed the unbelievable passion and enthusiasm of the two managing directors. It is truly a feat of engineering to fit such sophisticated mechanical and technical features into the small space provided by a watch movement. I was fascinated with the various complications [additional functions, such as a date display, permanent calendar, etc.] offered by different brands. My starting point was the IWC Rattrapante with its trailing pointer – the most popular complication ever!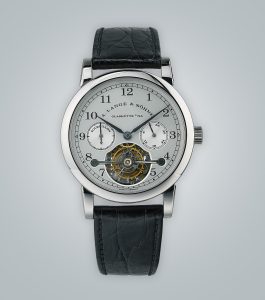 Does your collection mainly contain watches you like to wear, or did you focus on asset value?
Investment was a clear priority, so some of the watches – including the Lange Tourbillon – I  have worn only once. It was a personal pleasure for me to learn all about the watches. My interest was often awakened by personal contact with the companies and their directors. This also meant that I bought all my watches directly from the manufacturers or from prominent dealers. 
Were there any temporal or financial limits to your collection?
No, for two reasons: first, I discussed every purchase with my wife beforehand, and second, I never had any expensive hobbies
such as horses or boats. Instead, I was passionate about watches and their movements.
What are your favourite pieces?
One is a Patek with complications, which I have never worn, and of course the Lange Tourbillon. Their love of detail and their finesse make these watches unique.
Information: Günter Eichberger, specialist for watches and jewellery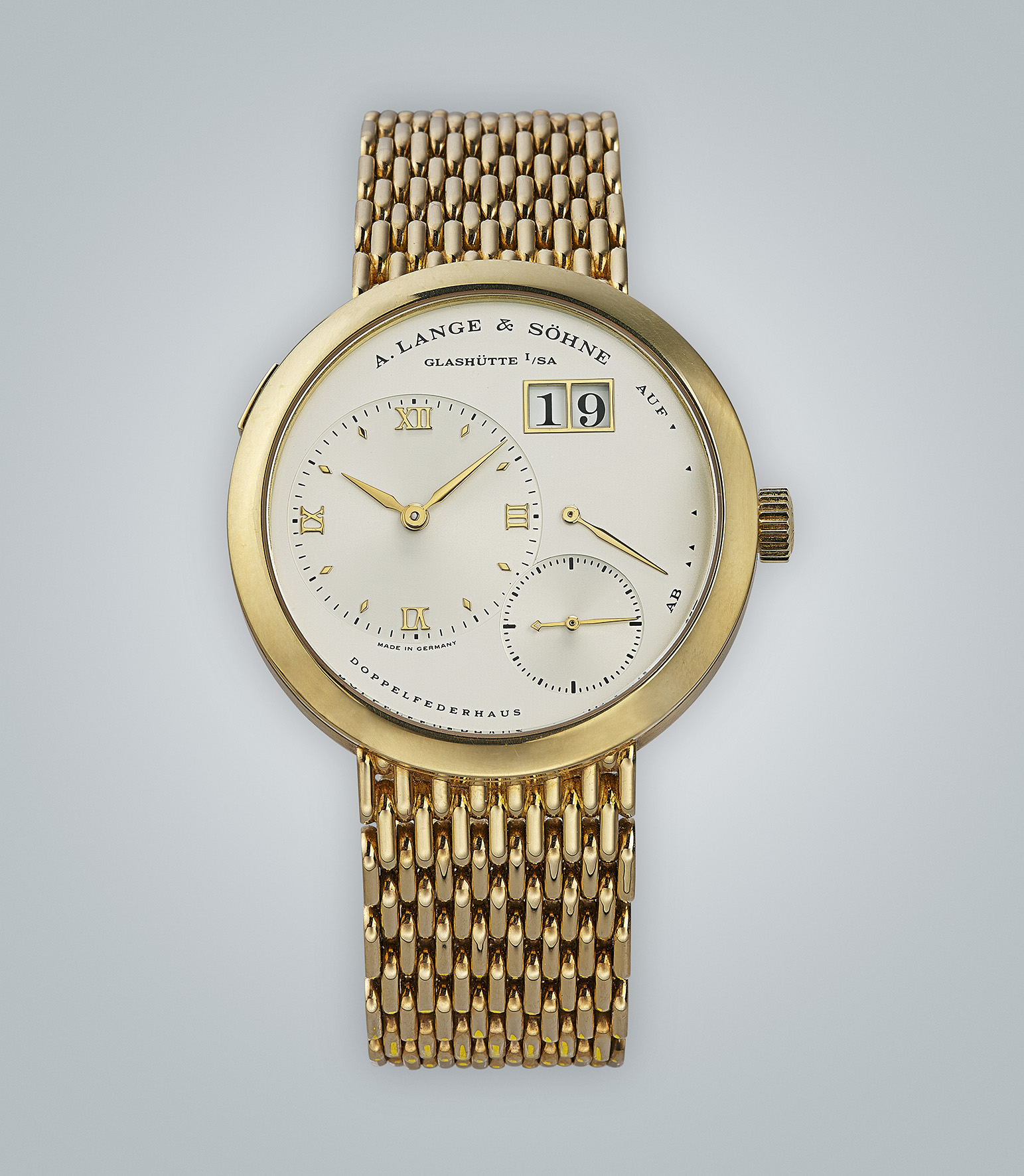 A. LANGE & Söhne
The traditional watch manufacturer in Glashütte was established on 7 December 1845 by Ferdinand Adolph Lange and has stood for quality watches "made in Germany" ever since. After an eventful history, and exactly 145 years after the firm was first founded by his great-grandfather, Walter Lange purchased the brand rights to A. Lange & Söhne in 1990. On 24 October 1994, the first watch collection from the relaunched brand was presentedto the global public. It consisted of the model series Lange 1, Tourbillon "Pour le Mérite", Saxonia and Arkade. Three of these models featured the patented outsize date as an eye-catcher. Its visual design was inspired by the stage clock of the Dresden opera house, which was made by Johann Christian Friedrich Gutkaes, the father-in-law of the company's founder. Shortly after their launch, demand for these watches already outstripped supply. A Lange 1 watch from the first series fetched an top international price of 62,800 euros at the Dorotheum auction in June 2021 – nearly five times the retail price recommended in 1994.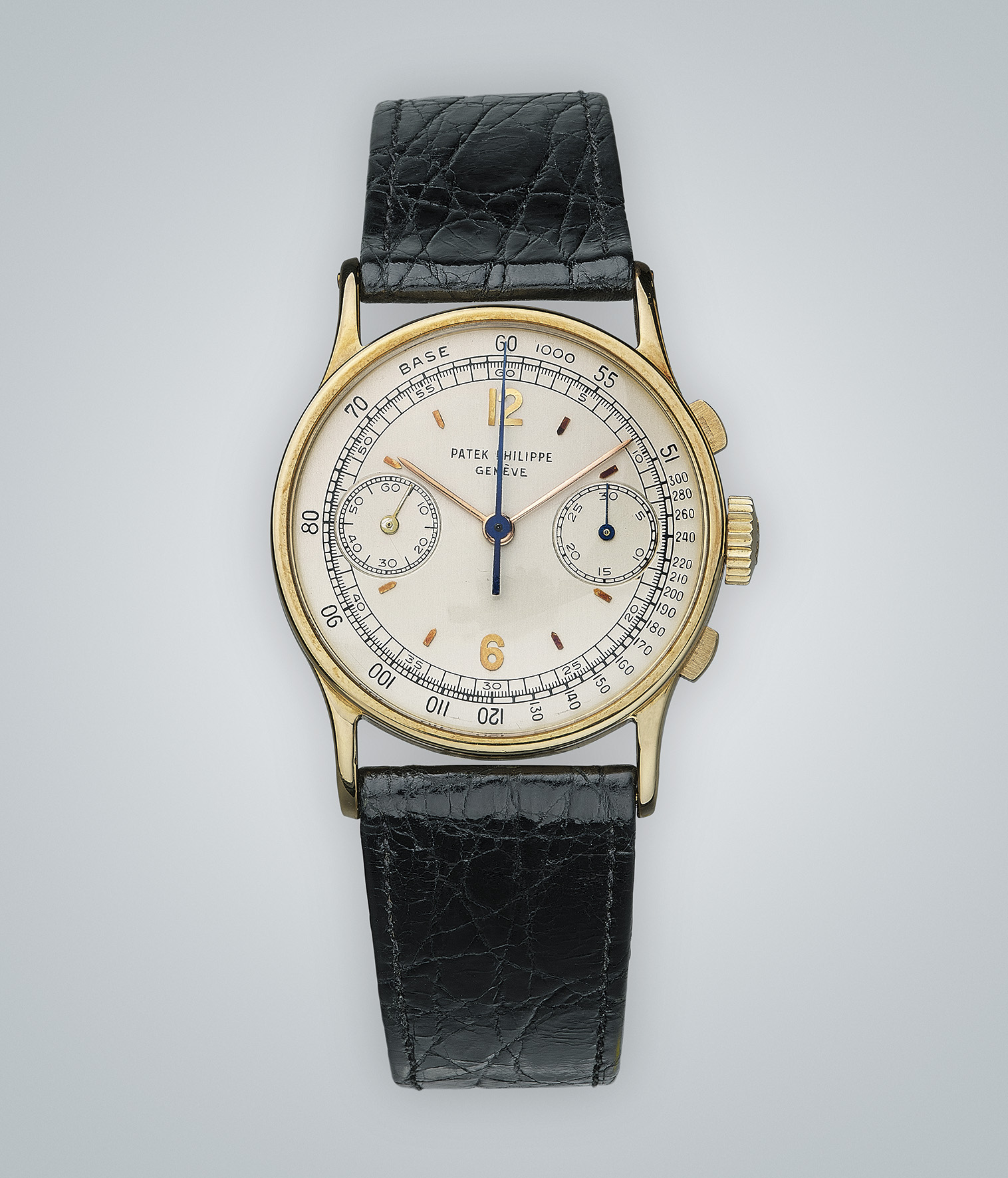 Patek Philippe
 Patek Philippe was founded in Geneva on 1 May 1839 and is the last independent family-owned watch manufacturer. The watch company became famous for inventing the winding crown. This system, patented in 1861, made it possible to wind the movement and set the time without using an external key. Further innovations followed. Patek Philippe mainly made its name as a manufacturer of complicated wristwatches and pocket watches. In 1989, to mark its 150-year anniversary, the manufactory presented the most complicated pocket watch in the world, the Calibre 89. It has 33 complications and consists of 1,366 individual parts.
When Queen Victoria of Britain purchased a Patek Philippe at the Great Exhibition in London in 1851, the company's outstanding reputation among royal houses around the world was set. Customers of the company include famous figures such as Prince Albert of Monaco, Pablo Picasso, Paul McCartney and Brad Pitt; for decades, the company even made special models for popes. Of the 20 most expensive watches ever sold at auction, nearly all are Patek Philippe models.