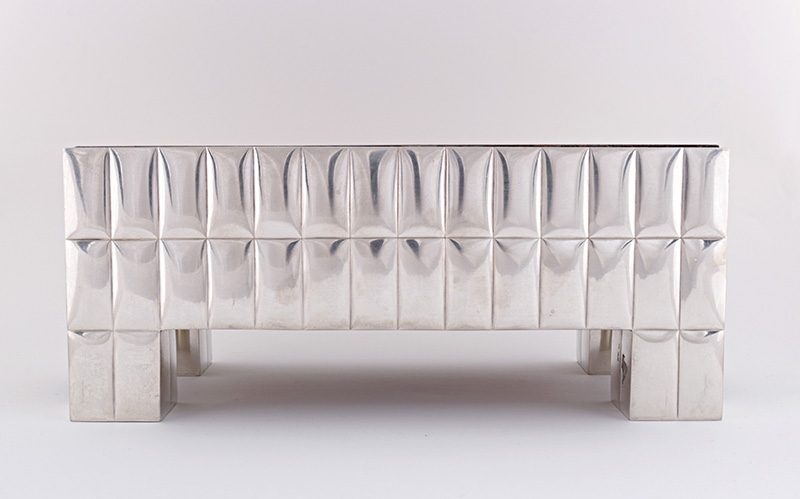 THE TABLE IS SET
The culture of fine dining, as demonstrated by Josef Hoffmann in his exhibition entitled "Der gedeckte Tisch" (The Set Table) of 1906, is reflected in the upcoming Art Nouveau auction at Dorotheum on 11 December 2019, in which a selection of ornamental floral tableware is also to be offered.
Der gedeckte Tisch", an exhibition staged at the premises of the Wiener Werkstätte at number 32, Neustiftgasse in Vienna in October 1906, embodied the fairy tale of "The Wishing-Table" in a most elegant and original manner. The craftsmen set out to create tableware in the modern style, in keeping with the Wiener Werkstätte's principle to make everyday objects both functional as well as artistic.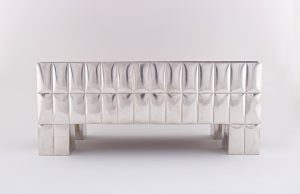 Josef Hoffmann and Koloman Moser wrote in the "Hohe Warte" magazine that the "dining table offers one of many everyday opportunities to employ one's artistic sensibility", and both proceeded to develop this concept in their work.
The exhibition received a great deal of attention in the press. In 1907, the monthly publication "Deutsche Kunst und Dekoration" extensively discussed the complexity of this new use of form, which was also applauded by the influential art critic, Ludwig Hevesi, in his work "Altkunst – Neukunst" in 1909. He stated "There is currently an exhibition of table-settings on view at the 'W.W.', where all is chic and tasteful, objects made reasonably for reasoning people. The 'W.W.' was able to set 60 tables with different selections of the various designs. In themselves they are astonishingly simple, but when they are put together, they are very pretty."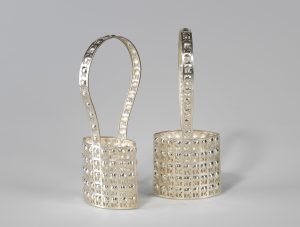 Hoffmann's centrepiece, to be sold at the December 2019 Art Nouveau sale at
Dorotheum, was at the heart of the 1906 display. It features art deco decorative
elements in the sublime, reduced geometric canon prevalent in his design in that early period.
Its reduced ornament is in stark contrast to the decorative "Epheu gebuckelt" design of two years later, in 1908. This can be observed for example, on two vases with handles, intended for floral arrangements for the table, which are also to be offered in this sale. Here attention was expressly paid to feminine taste and requirements. In this sale, the sculpted, intricately floral style can be seen alongside the clarity of form and rigour of earlier design. It was not in vain that Hermann Bahr had appealed to artists, in a letter in 1898, to "enfold (us) in Austrian beauty!"
All that remains to be said is, let us be intermediaries between artists and collectors. The "Kunstschau" of 1908 certainly met this challenge and represents an unsurpassable high point in the field of applied art.
One can only agree with Hevesi's statement in the "Kunst und Kunsthandwerk" magazine of 1908: "Modern art in Vienna is currently surpassing itself."
INFORMATION about the AUCTION
Auction date: Art Nouveau auction, 11th Dezember 2019, 4 p.m.
Location: Palais Dorotheum, Dorotheergasse 17, 1010 Vienna
Exhibition: 6th Dezember 2019 –11th Dezember 2019
Read now our new myARTMAGAZINE!