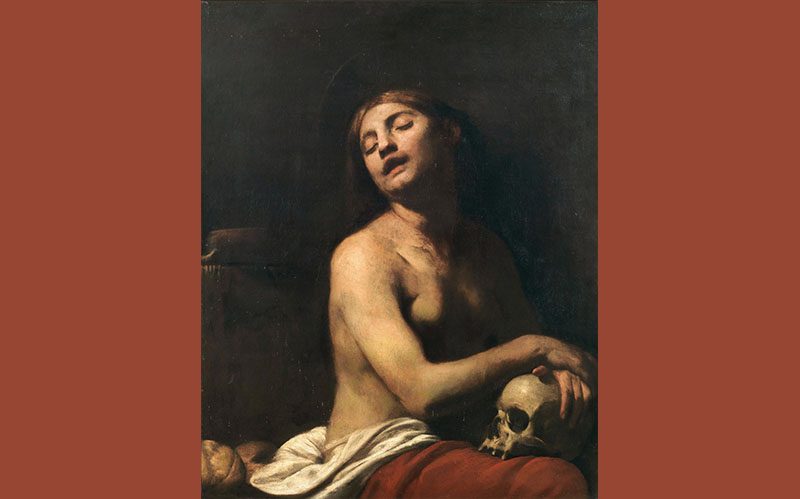 Guido Cagnacci used structure and dramatic light effects to direct compositional attention towards the saints and heroines in his works. After successful sales at Dorotheum in the recent past, the master of form is once again in the limelight with a painting of Mary Magdalene, which will be for sale in the Old Masters auction on 30 April.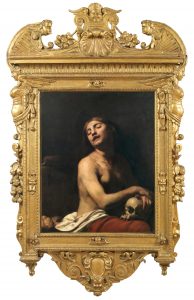 Guido Cagnacci's female figures, heroines, saints and martyrs, are the unrivaled protagonists in the oeuvre of this celebrated 17th century artist, who spent the last years of his life in Vienna. The subjects of Lucretia, Cleopatra, the Magdalene, ecstatic saints and imposing mythological figures are sometimes shrouded in dark Caravaggeques tones, such as "The Penitent Mary Magdalene", which will be offered for auction at Dorotheum on the 30 April, others are bathed in brighter Venetian light, such as the "Cleopatra" conserved in the KHM, Vienna.
Cagnacci's modernity can be seen in his theatricality and his unconventional, young and sensual air; his oeuvre combines quality and spirituality and makes him unique among his contempories.
Cagnacci's "The Penitent Mary Magdelene", a work from the late 1640s, makes use of the dramatic effects of tenebrism. The artist seems to dissolve shapes through the use of chiaroscuro, merely hinting at a handful of details with brighter touches.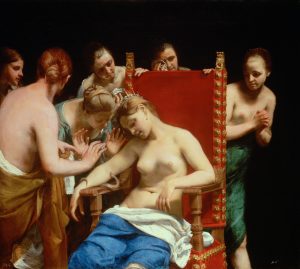 Contemporaries described Cagnacci, who was born in Romagna in 1601, as: 'Guido Cagniazo, a painter from Romagna, celebrated for his use of colour and now in the service of the Emperor, [is] regarded as the foremost artist of our times' (see Martinioni, in F. Sansovino, Venice 1663).
During Cagnacci's time in Venice, the artist adopted a painterly style characterised by colours, described by Carlo Cesare Malvasia in his publication about Cagnacci's master, Guido Reni (The Life of Guido Reni): '… with some pale grey and light blue hues, mixed with half-tones and flesh colours which would be employed by his pupil, Cagnacci, to perhaps extreme dramatic effect …'. (Carlo Cesare Malvasia, Felsina Pittrice, Bologna 1678).
Cagnacci moved to Vienna in around 1659, from where he wrote his first letter to Francesco Gionima in Venice, mentioning the 'many paintings he executed for the Emperor and his Court, and the rewards he received for them' (Vienna, 1660, in G. B. Costa, 'Lettere varie e documenti autentici intorno le opere e vero nome e cognome e patria di Guido Cagnacci', 1752).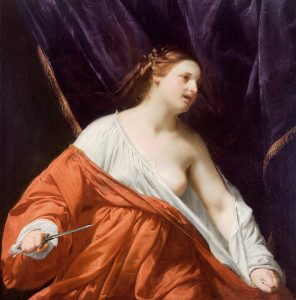 Cagnacci executed a full-length portrait of Emperor Leopold I. The Emperor held the artist 'in the highest regard', granting him protection and the greatest freedom. Leopold I, owned the Death of Cleopatra and Saint Jerome, which are today in the KHM, also (G. B. Costa, 1752).
Cagnacci is a timeless artist whose subtle handling of paint was the envy of his contemporaries. Cagnacci's relationship with Vienna was once again revived on 24 April 2007, when Dorotheum achieved a record price for a work by the painter with the sale of "Lucretia".
INFORMATION for the AUCTION
Auction Date: 30. April 2019, 5 p.m.
Location: Palais Dorotheum, Dorotheergasse 17, 1010 Vienna
Exhibition: 20. April – 30. April 2019
View now the catalogue for the Old Masters Auction and read our new myARTMAGAZINE!