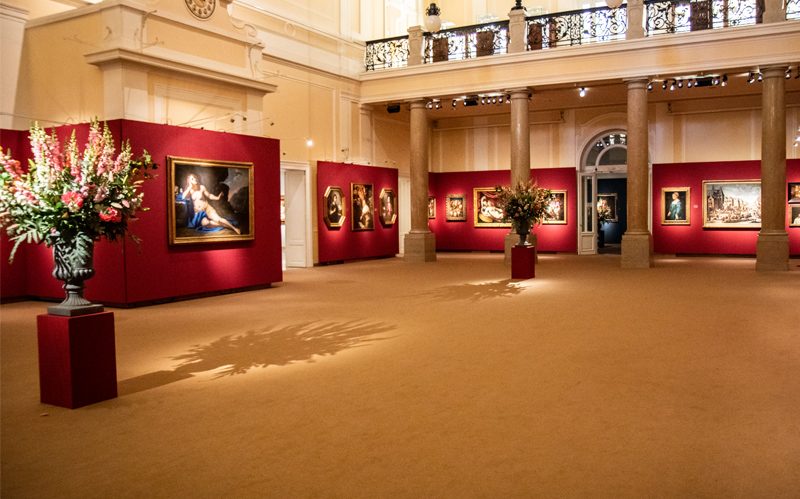 The upcoming Classic Auction Week will take place at Palais Dorotheum, Vienna from the 29th of April until the 2nd of May. With unique pieces and rarities, it offers a journey through time.
The Old Masters Paintings auction will take place on the 30th of April at 5 p.m. In the auction there will be a magnificent painting by Artemisa Gentileschi, an intresting painting by Artus Wolffort titled The Four Elements, and among others, works by the Caravaggisti, for example the Martyrdom of Saint Bartholomew by Bartolomeo Manfredi. 
The 19th Century Paintings auction will be held on the 29th of April at 5 p.m. Featured in the auction is the Night Market in Rotterdam by Petrus van Schendel, a view from Venice by Luigi Querena, the famous ducks from Alexander Koester and many more impressive paintings.
On the 29th of April the Jewellery auction will take place at 2 p.m. Outstanding diamonds bracelets, rings, brooches and much more will be up for sale.
On the 2nd of May the Works of Art auction will be at 2 p.m. Here you will find decorative vases, Rococo angels and superb antiques.
Get inspired and view the auction catalogues and watch our new videos for the upcoming auctions!
Come now to Palais Dorotheum and view the exhibition until the 2nd of May!