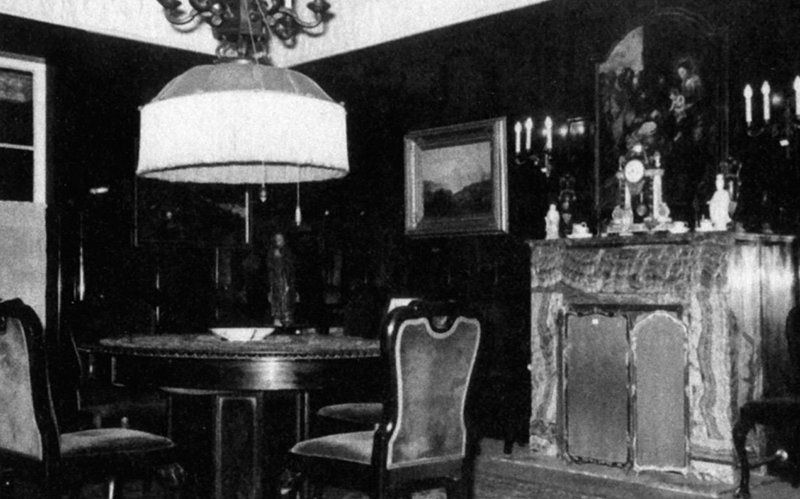 This year marks the 150th birthday of Adolf Loos.
As one of the pioneers of modern architecture, Loos left his mark on architectural history. In 1910, he made a statement for the future of architecture with his "eyebrowless" house for the clothing company Goldmann & Salatsch on Michaelerplatz. By breaking with tradition, he incurred the displeasure of many, including the monarch living opposite.
In addition to working on his residential buildings, villas and business premises, Loos also worked extensively on interior design. Modernity and the use of fine materials were important to Loos. Equally important for him, however, was the comfort of his interiors. He was careful to meet the wishes of the residents and oriented himself towards traditions and ideals. The fireplace often plays a central role in his design of a room.
This fireplace grate designed by Loos comes from the dining room of Viennese merchant Friedrich Boskovits' apartment. Boskovits was the founder and president of the Zellulose-Fabriks-AG St. Michael near Leoben. In 1907/08 the family moved into an apartment at Frankgasse 1/12, which they had Loos furnish. In 1927 the family moved again, to Bartensteingasse 9/5, and the new apartment was also redesigned with the help of Loos. The dining room moved with them and is still there today.
Since 1991 the premises have been home to the music collection of the Vienna City and State Library.