Koloman Moser, muff necklace, auction June 13, 2016, price realised: € 198,200.-
Gustav Klimt and Emilie Flöge, the shining couple from Vienna's Fin-de-Siècle movement. In July of 1905, the artist bestowed upon his companion a beautiful muff necklace designed by Koloman Moser, which will find a new owner at Dorotheum's Art Nouveau auction in June.  
Vienna at the turn of the century: the city is a hotbed for lustrous artistic and scientific achievements. New theories and fresh insights are conceived, new institutions established. Key protagonists of the era, such as Sigmund Freud, Ludwig Wittgenstein, Ernst Mach, Otto Wagner, Arnold Schönberg and Arthur Schnitzler, revolutionise the predominant thinking of their time – and of decades to come. In the area of fine arts, Gustav Klimt leads a group of young artists to rebel against the rigorous conser-vatism of the old establishment. In 1897, it founds the Union of Austrian Artists, better known as the Vienna Secession, and one year later construction starts on a new exhibition hall, the Secession. Designed by Joseph Maria Olbrich, the Art Nouveau building sports a magnificent cupola of interwoven golden leaves and carries on its front the Vienna Secessionists' motto: "To every age its art. To every art its freedom."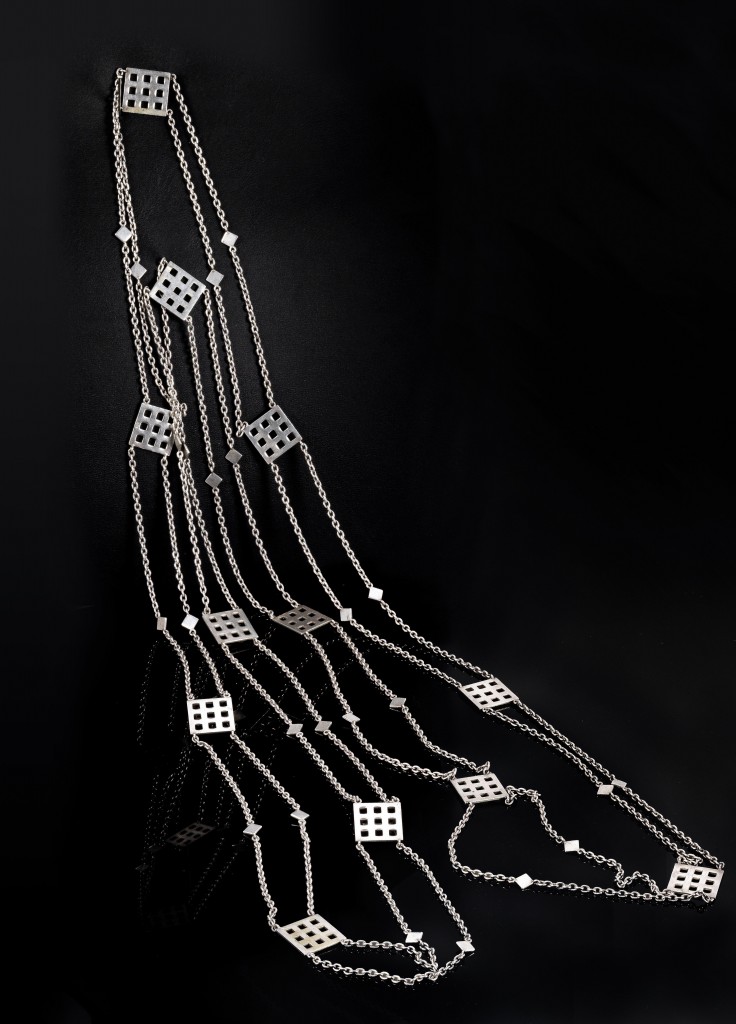 It was in this atmosphere that Josef Hoffmann and Koloman Moser founded Wiener Werkstätte, the Viennese Workshops, with the support of the banker Fritz Waerndorfer in 1903. Distinguishing marks: top quality, sky-high design aspirations and custom handcrafted items. Wiener Werkstätte's predominant style trademark in the early years is pure, geometrical shapes. The jewellery workshop is among the first to start up production in 1903, and remains one of the most successful until the closure of Wiener Werkstätte in the 1930s. Initially, Koloman Moser and Josef Hoffmann alone are responsible for conception and design, but other artists also contribute from 1905 onwards. Koloman Moser's jewellery collections made of chased, embossed and patinated silver are well known from photographs, in which they are worn by Emilie Flöge.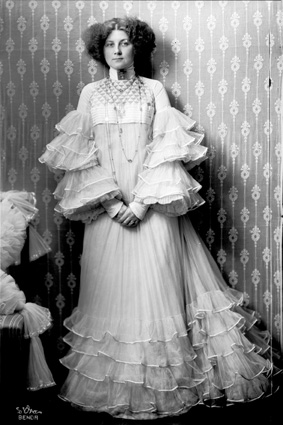 As fashion designer, businesswoman and lifelong companion of Gustav Klimt, Emilie Flöge entertains close relations with Wiener Werkstätte, and her personal biography indeed embodies the very dawn of Modernity – both in terms of artistic and aesthetic preferences and the emancipatory lifestyle choices she makes. Emilie Flöge is born in Vienna in 1874, the daughter of meerschaum pipe manufacturer Hermann Flöge, and takes up the tailoring trade from an early age; in 1904, she establishes the fashion salon "Schwestern Flöge" with her two sisters. The salon, situated in one of Vienna's main shopping streets, Mariahilfer Strasse, soon becomes a favoured fashion venue amongst the city's upper class; at the height of its popularity, the salon employs no less than 80 seamstresses and three cutters. The interior design is done by Josef Hoffmann and Koloman Moser, while Gustav Klimt is responsible for the logo. The entire salon is kept strictly in the style of Wiener Werkstätte, and is, as such, considered one of the earliest examples of the commercial interior as a complete work of art. The revolutionary winds of change are also mirrored by the products sold. Flöge strives to stay at the forefront of international trends, and that is reflected in the offer – twice a year she travels to Europe's fashion hotspots, London and Paris, to study the latest developments in international fashion. She becomes a staunch champion of the so-called "reform dress", a more casual and comfortable adaption of the prevailing feminine ideals, which allows women to move and work more freely – dress designs are delivered, among others, by Gustav Klimt and members of Wiener Werkstätte. The majority of customers, however, remain safely conservative in their fashion choices – most of the salon's turnover is generated by traditional haute couture. Not surprisingly, Emilie Flöge, who campaigns actively for the liberation of the female body from corset and restraining fashion norms, never let herself be chained in holy matrimony. She spites social conventions, also in her famous relationship with Gustav Klimt.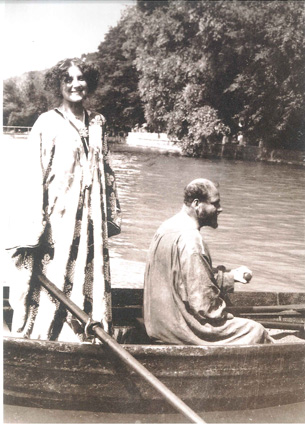 Reputedly, they met in 1891 at the wedding of two of their siblings. From this day onwards, they entertained a life-long relationship, the precise nature of which isn't entirely clear. Was it merely friendship? Love? A spiritual kinship? We don't know. What we do know is that Klimt painted a portrait of Flöge shortly after, that she disliked. It was eventually acquired by the State Museum of Lower
Austria. Numerous photos document their legendary summer season-stays at the Attersee. In an Attersee photo shoot – the pictures were printed in the "German Art and Decoration" magazine in 1907 – Flöge is seen posing outdoors with dresses from her salon's  collection and brooches and necklaces from Wiener Werkstätte. She often wears jewellery from Wiener Werkstätte, but also does more than just promote it in photos – she also offered it for sale in her salon. As described by Elisabeth Schmuttermeier, Emilie Flöge can be characterized as both donee, collector and seller of, as well as an important marketing pillar for, Wiener Werkstätte's
jewellery. Gustav Klimt bestowed upon Emilie Flöge at least ten pieces of Wiener Werkstätte jewellery between 1903 and 1906. One of the pieces will now be sold by Dorotheum at the upcoming jewellery auction. The piece is a muff necklace designed by Koloman Moser: the double-row silver necklace measures 70 centimeters and is jointed by way of geometric elements that are subdivided into small rectangles. It not only serves as documentation of a historic and unusual relationship, but also as part of the legacy of one of the most important artistic and social movements in the early 20th-century Vienna.
(myART MAGAZINE No. 07/2016)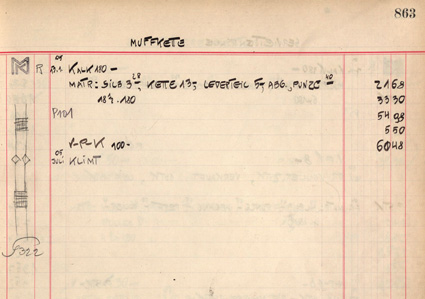 Auction Jugendstil and 20th Century Arts and Crafts
Monday, June 13, 5pm
Palais Dorotheum Vienna
Information: Julia Blaha, Art Nouveau and Art Déco specialist
Our Client Advisory Service is glad to assist you!
Tel. +43-1-515 60-570, Fax -489
client.services@dorotheum.at