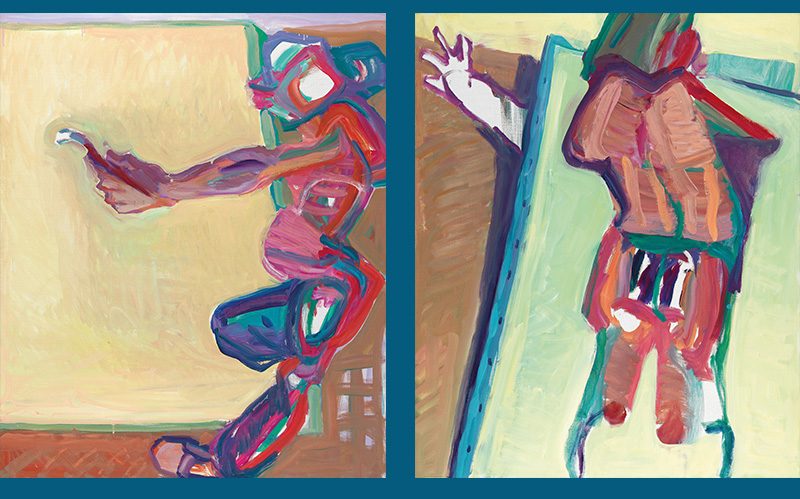 Austria's essential modern artist
Maria Lassnig's legacy casts a long shadow. An influential figure in modern art, a pioneering female artist who carved out a niche for herself in the art market not just in her native Austria, but throughout the world … the list goes on. Her work is showcased in exhibitions at leading international galleries and museums. Her paintings fetch jaw-dropping prices at auction, including at Dorotheum, whose sale of her 1985 large-format painting "Der Wald" for €491,000 set a world record for a work by the artist.
Amidst all the talking points and the "hall of fame"-worthy introductions, it's easy to lose sight of Maria Lassnig's relevance. Here's why you should never underestimate the perennial artist's appeal.
She's as relevant as ever
The artist who devoted her career to testing the representational limits of bodily sensation died in 2014, but the body of work that Lassnig left behind feels more alive and relevant than ever before. Her paintings are so vibrant that they seem almost to breathe. The concept of Körperbewusstseinsmalerei ("body awareness painting") may sound like the ideal art form for the age of the selfie, but Lassnig is interested in more than surface  appearances. Rather, she explores the difficulty of representing the self at all. This insistence on "going deep" results in a timeless art that always demands to be experienced right here, right now.
Her art is tangible
Lassnig's artistic explorations of physical states fuse the figurative tradition with abstraction, raw physicality and psychic energy in an unprecedented and groundbreaking way that is inimitable as it is influential. Her self-portraits are both subjective and objective representations. In portraying her inner life as inseparable from her outer world, the artist transcends both.
Her presence fills the room
A pair of Lassnig paintings,  "Inside and outside of the canvas I. and II," which date to 1984 and 1985, respectively, feature in Dorotheum's November 22 contemporary art auction. A stroll through the auction preview in Dorotheum's showrooms confirms our long-held suspicion that Lassnig's work never fails to catch the eye, even when competing with an ocean of compelling works by her most estimable peers.
Maria Lassnig never lets you go
She gets under your skin and stays there, working her magic on the cellular level. Like few artists of her era, Lassnig's art provides a deeply probing aesthetic experience that can linger for a lifetime, if only we allow it to.
So what are you waiting for?