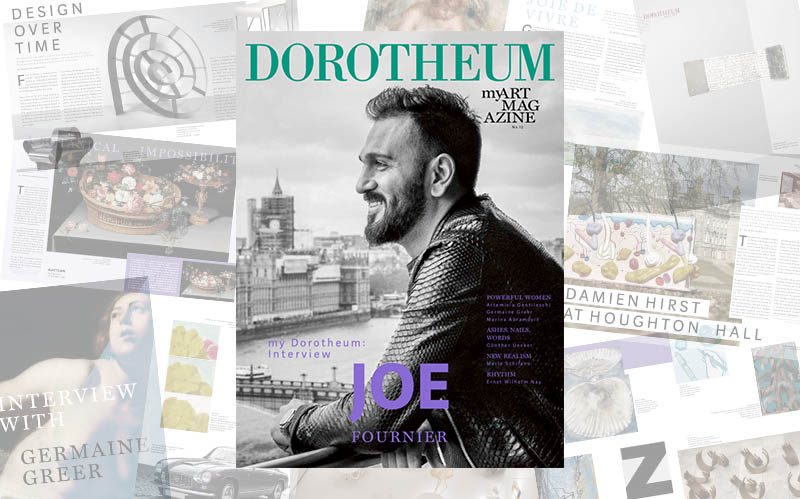 The Autumn Issue of MyART MAGAZINE, Out Now!
Get your copy in English or German at Dorotheum or browse online!
"Art has to jump out at me"
What motivates people to collect art? Dorotheum's myART MAGAZINE is dedicated to exploring the exciting and diverse aspects of art collecting. In this issue, Joe Fournier, an exceptional businessman, boxer, and above all an interesting art collector, shares his thoughts and experiences.
Girl Power
Strong women are also in the spotlight – above all Artemisia Gentileschi, one the first female painters to enter the books of art history. We asked feminist pioneer and intellectual Germaine Greer, for her thoughts on the artist. RoseLee Goldberg, guest of the upcoming VIENNA ART WEEK, can be found in the magazine as well as Marina Abramović – and of course many of the autumn highlights from our auctions.
Explore the fascinating articles this issue has to offer!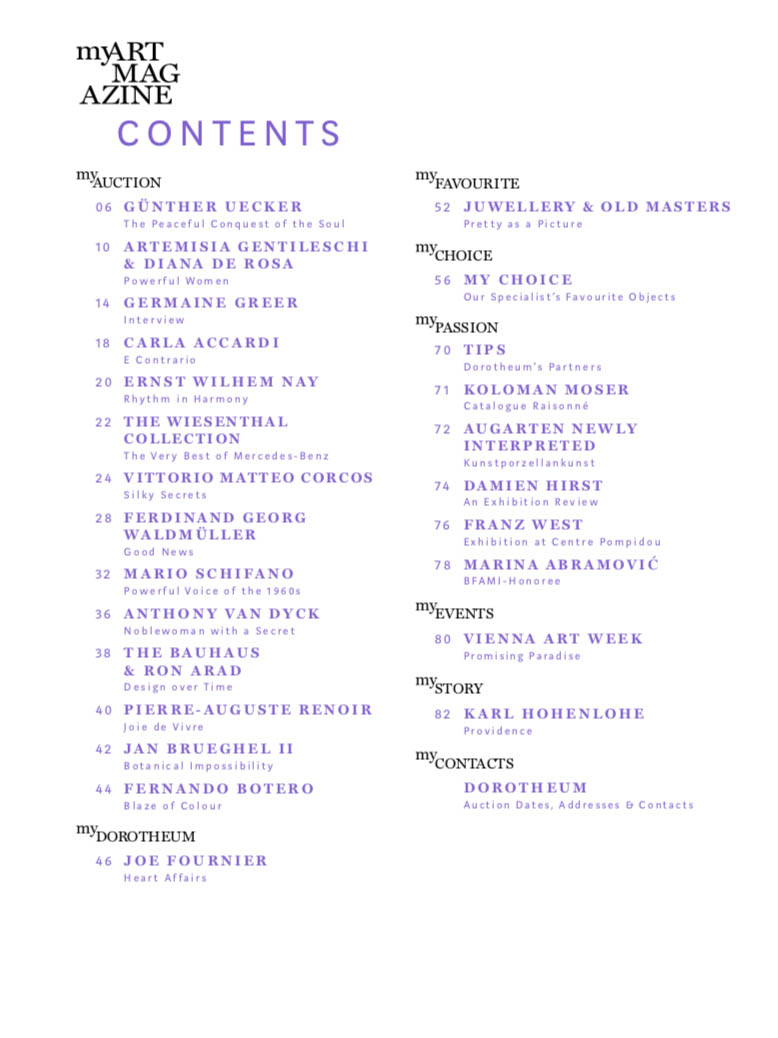 Click here to read the Dorotheum myART MAGAZINE online!
myART MAGAZINE ONLINE
The previous editions of myART MAGAZINES can be found here!
Read, browse, enjoy!
Other online issues of the myART MAGAZINE