From April 24 – 26 2018, Dorotheum Auction Week will feature Old Master and 19th century paintings as well as Antiques!
This year's first major Auction Week kicks off with our Old Master paintings auction on Tuesday April 24th, followed by 19th century paintings on Wednesday the 25th. The week wraps up on Thursday the 26th with our Antiques auction. We are excited to share this sneak peak of our top lots!
Old Master paintings: Kings and Drinks!
Pieter Brueghel the Younger is the artist of a remarkable painting featuring the feast of the Epiphany or Three Kings' Day. The congregation traditionally met after church for a large banquet, and one person amongst them was chosen by random to act as king. He who found a bean in his piece of cake was entitled to wear a paper crown and appoint his own royal household.  When the king raised his glass, the crowd exclaimed 'The king drinks!', and the festivities could begin. This depiction of the so-called 'Bean King' probably harks back to a lost exemplary by Martin van Cleve, the artist's contemporary. With an estimate of 700,000–900,000 euros, this painting will be the top lot of Dorotheum's Old Master Paintings sale on 24 April 2018!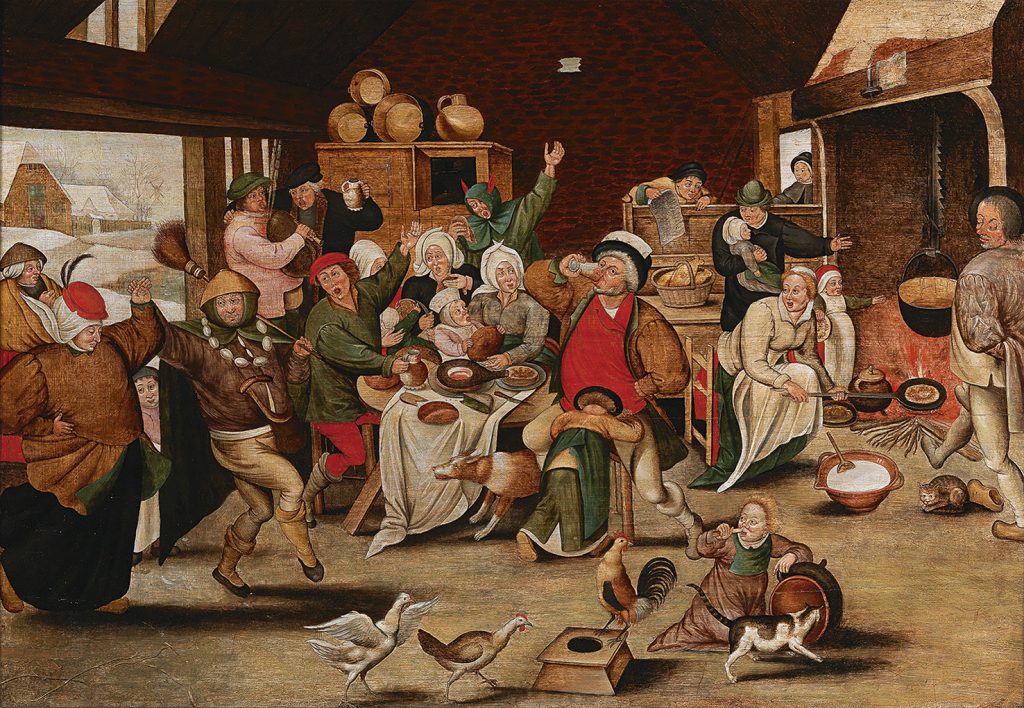 Pieter Brueghel II (1564/65–1637/38), The King Drinks, oil on panel, 75 x 105 cm, €700,000 – 900,000
19th-Century Paintings: Destination Italy
Oswald Achenbach was one of the leading landscapists of his time, many of which he painted in Italy. His oil painting Eruption of Mount Vesuvius will be one of the most highly priced works in the 19th-Century Paintings sale on 25 April 2018, with an estimate of between 150,000 and 200,000 euros. Italian motifs also take centre stage in works by Giovanni Grubas, Guglielmo and Beppe Ciardi, Anton Romako, and Rudolf von Alt.
Oswald Achenbach (1827–1905), Eruption of Vesuvius, 1890, oil on canvas, 122 x 152 cm, € 150,000 – 200,000
White Gold
The highlight of our Antiques sale on 26 April 2018 comes from the Royal Porcelain Factory in Berlin. Ernst Heinecke created the impressive soft-paste painted floral decoration on a lidded vase crafted in the Rococo style at Berlin's Royal Porcelain Factory. The flowers were not arranged in the form of bouquets, as had been common in the 18th century, but are represented in their entirety, similar to the way they are viewed in nature. Our specialist dates this magnificent piece, which is 87 centimetres tall, to 1890/1891 (€80,000–€140,000).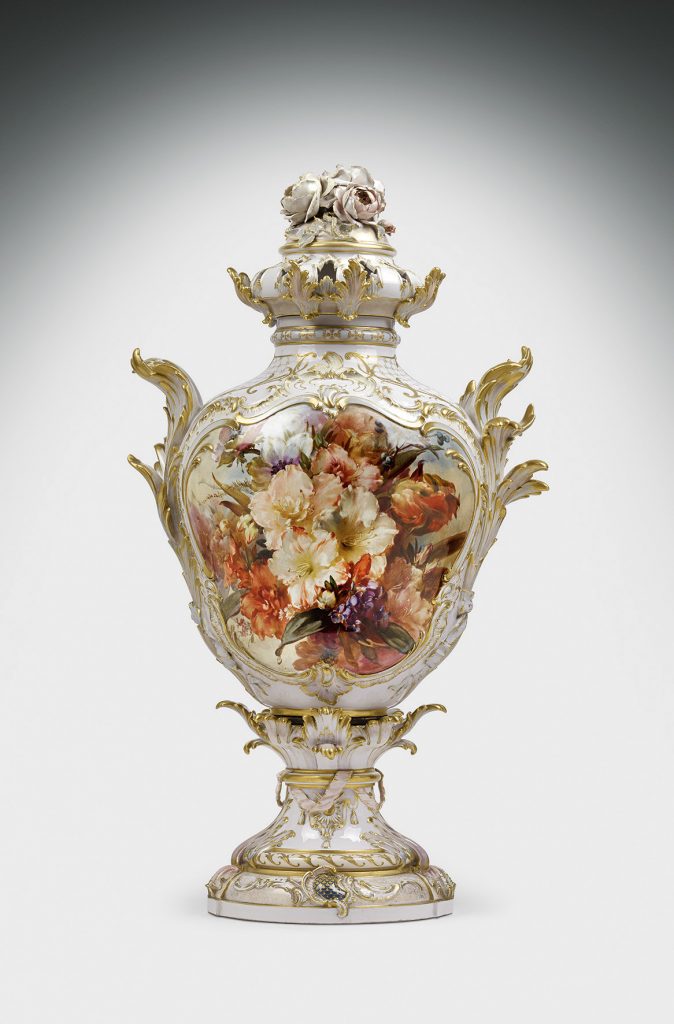 Ernst Heinecke Rococo lidded vase with "soft-paste painting", porcelain, height 87 cm, KPM-Berlin 1890/91, € 80,000 – 140,000
Auction Week: April 2018 Highlights
We're here to help!
Our Client Advisory Services team is glad to answer questions and assist you with your individual needs and requests.
Contact us:
Tel.: +43-1-515 60-570, Fax -489
client.services@dorotheum.at