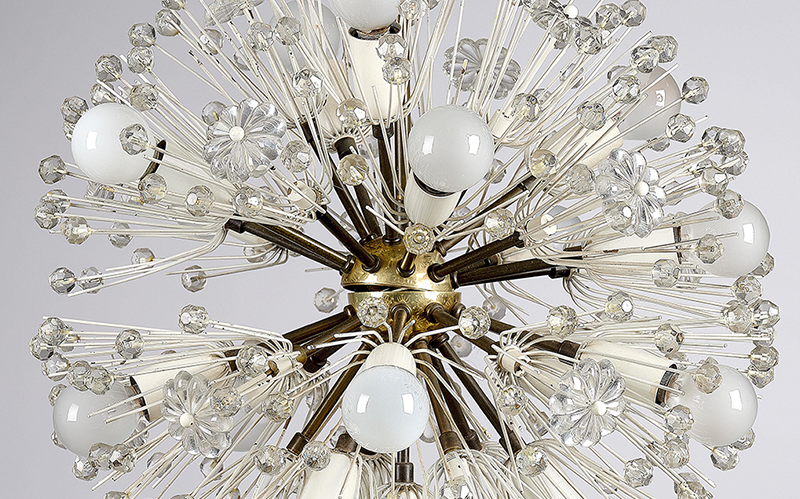 The quick espresso, the Italian-style café bar, was a triumphant success in 1950s Vienna. As a counter-movement to the traditional coffee houses, it appealed to a younger public. They had jukeboxes instead of piano players and extravagant design instead of traditional coffee house furnishings. The new attitude to life was a quick strong coffee while standing at the bar. In 1950, the first espresso bar opened in Vienna, the "Café L'Europe" on Graben. This started the momentum for espresso bars in Vienna.
By the end of the 1960s, the number of classic coffee houses had fallen by almost half, while espresso bars spread quickly. Gradually, however, the characteristics of the espresso bars and the coffee houses merged: espresso machines were available in classic coffee houses instead of Karlsbad coffee, espresso bars offered more space to sit down and a newspaper for longer stays.
Renowned architects and designers were commissioned to style their interiors. Emil Stejnar was one of the most important Viennese lamp and lighting designers of the 1950s. He worked for the Viennese lamp manufacturer Rupert Nikoll. Born in 1939, the trained goldsmith and silversmith designed an extraordinary lamp for the "Ohne Pause Espresso" on the Wiener Graben around 1955: a spherical brass lamp with applied glass globes and flowers. Stejnar, who had a special interest in astrology and the occult, often recreated star explosions in the design of his lamps. His globe lamp, for example, casts bright shadows on walls and ceilings.
The "Ohne Pause Espresso" was housed in the separate foyer area of the cinema of the same name on Wiener Graben in the first district. It was modern and cosy. The chandeliers were combined with pea green plastic stools.