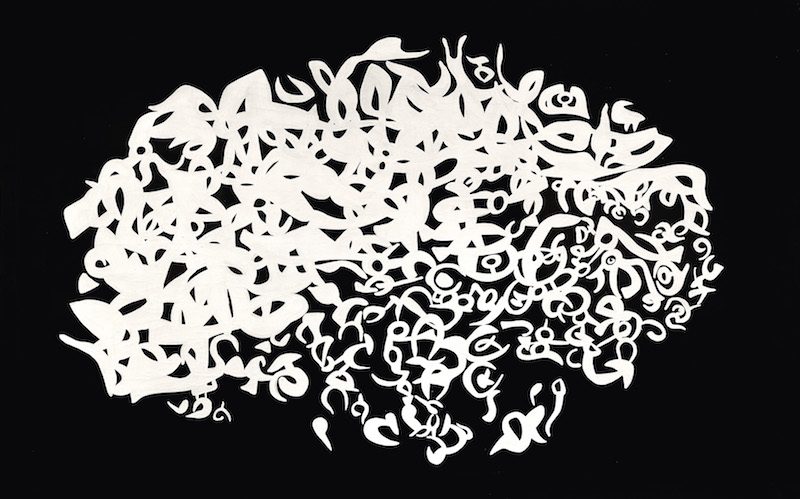 "Painting is not work for me, but a pleasure. To me, it is life.
I believe in the gift of instinct that finds expression in the magical sense of the work. I enjoy making life the thematic focus of what I do. I like feelings that are not coloured by ideology. I like the casual warmth in human relationships and only reluctantly engage with the important things." – Carla Accardi
Carla Accardi's painting is characterised by contrasts and inversions, by movement aimed at reversing the hierarchy of forms and colours – a path leading specifically to the dissolution and destruction of tradition. Now, her 1958 work "Integrazione Ovale" is heading to auction on 27 November 2018. It is the dissolution of form embodied in a picture.
Born on 9 October 1924 in Trapani, Carla Accardi completed her studies in Palermo, Sicily, where she initially stayed in order to perfect her skills at the Academy of Fine Arts. In 1947, she moved to Rome, where the idea for the Forma 1 artist group took shape. The group took its name from that of "Forma", a magazine published in March 1947 on the initiative of a group of like-minded Italian artists, including Accardi. This single issue of "Forma" featured the "Formalist Manifesto".
Driven by strong cosmopolitan impulses, the artists stated their intentions: "The need to bring Italian art up to the level of contemporary European trends forces us to take a clear stance against stupid and narrow-minded nationalist aspirations of any kind and against the useless, gossipy province that is Italian culture today."
The young Forma 1 artists advocated a structured, but non-representational art. They set great store by form and signs in their essential, fundamental meaning, abstained from any and all symbolist or psychological claims, and described themselves as "formalists and Marxists who are convinced that the terms 'Marxism' and 'Formalism' are not incompatible".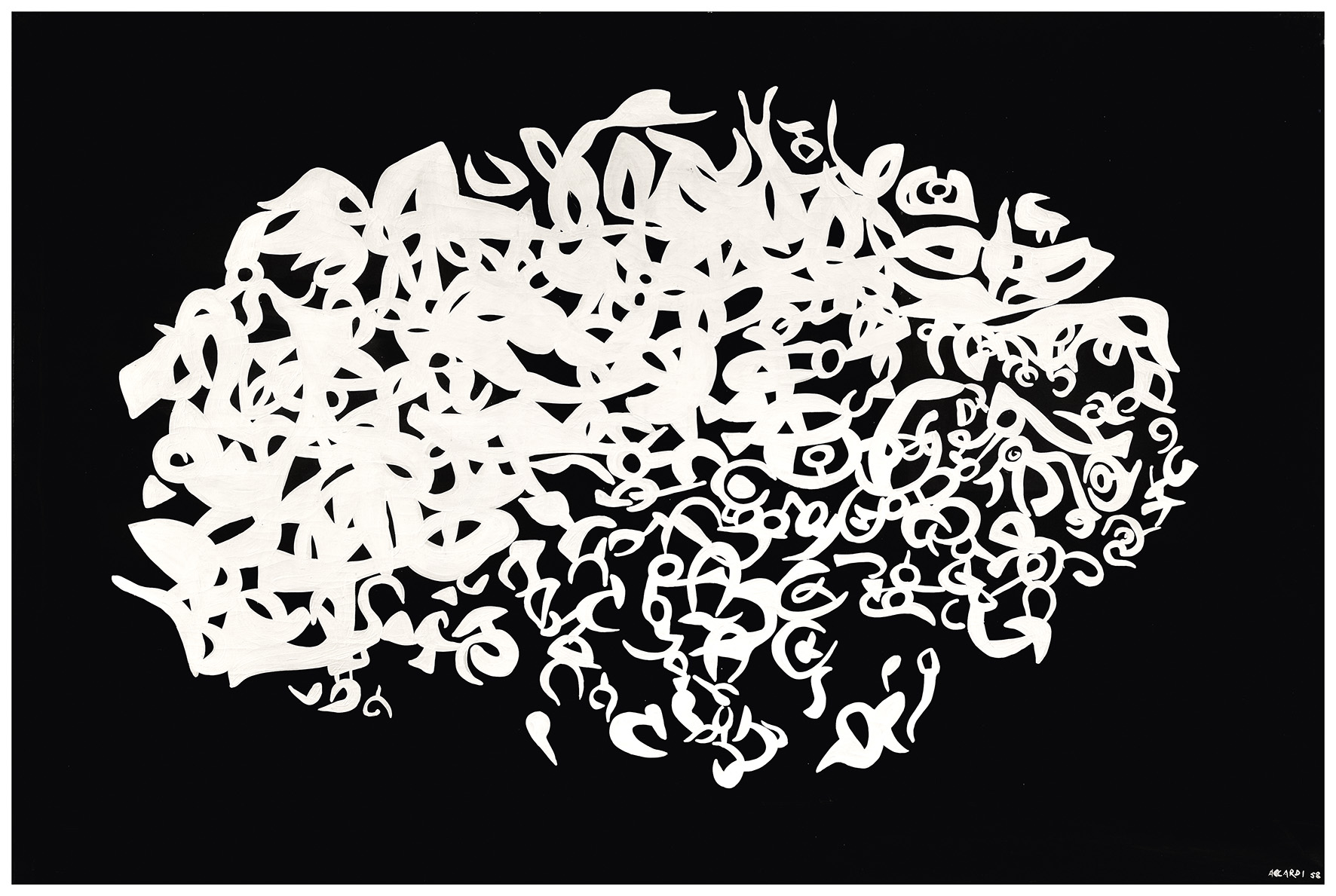 Carla Accardi, Integrazione Ovale, 1958, casein on canvas, 131 x 197 cm, estimate €160,000 – €260,000
Interestingly, most of them later returned to a pictorial formal language and sought an inner discourse with themselves. Of the group's artists, it was Carla Accardi who most vehemently advocated the abstract form of expression in this inner discourse. She was always in search of a non-representational mode of expression that would be as intimate as possible.
The early 1950s witnessed a profound internationalisation of the Italian art scene, which was very visibly absorbing impetus both from abroad and from within. Italian gallerists increasingly showed exhibitions from overseas; Italian historian and critic Lionello Venturi gave lectures on the New York avant-garde; and writers such as Ennio Flaiano, Alberto Moravia and Elsa Morante intensified existing tendencies to derealise narrative in favour of an imaginary language. 1951 also saw the circulation of more and more images by Hans Namuth – photos showing Pollock in the process of creating his "drip paintings", orbiting empty pieces of canvas laid out on the floor with a series of dance steps.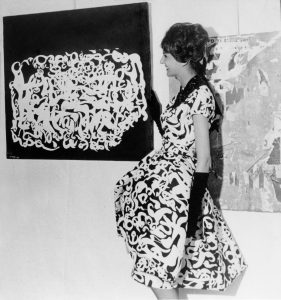 That's how the idea of the "White on Black" compositions came into being: "It was a crisis year; I was discouraged and I thought I couldn't relate to painting anymore. It was in that isolation that I began painting and sketching signs directly on the floor.
I used white on black, though; black on white didn't excite me, because of its transparency and because in that particular moment the artist has to have a sense of the uniqueness, the novelty that drives him or her."
A kind of anti-painting emerged between the lines: one born of contrasts and inversions, of a movement that aimed to reverse the hierarchy of forms, colours and the relationships between the absolute and individual vision, with a path that leads through the dissolution and destruction of tradition. This is precisely what Accardi is looking for in her painting, where a sign cannot exist alone, but instead stands in relation to other signs, forming a structure with them and in doing so becomes artistic expression. The magical, clever whole assumes the importance of a rigorous necessity while never ceasing to be an unpredictable game.