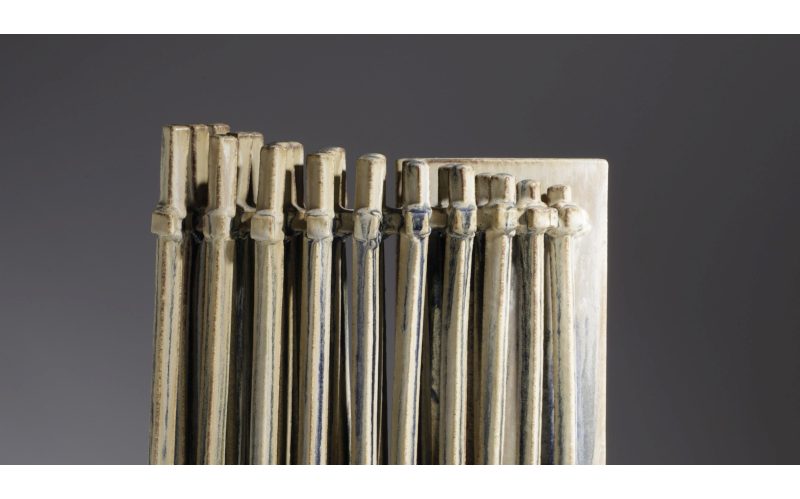 Franz Josef Altenburg's family history may hark back to the glorious past of the House of Habsburg, but the ceramicist's art was far ahead of his time.
Franz Josef Altenburg, great-grandson of Emperor Franz Joseph I and Empress Elisabeth, loved talking to fans of Bob Dylan. He also allowed visitors to his traditional farmhouse in Breitenschützing, Upper Austria, to touch his ceramic artworks, not just look at them. Altenburg described himself as a "potter". In his presence, and in the presence of the objects he created, you could sense the earth, the elements of nature, and the colours.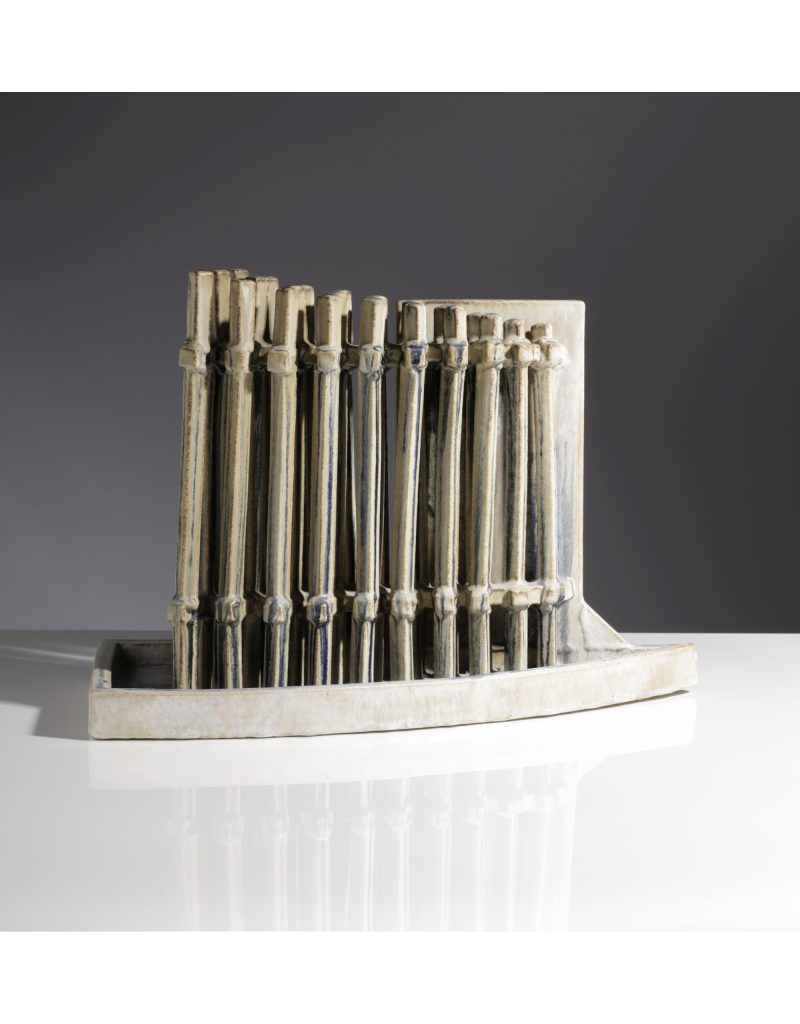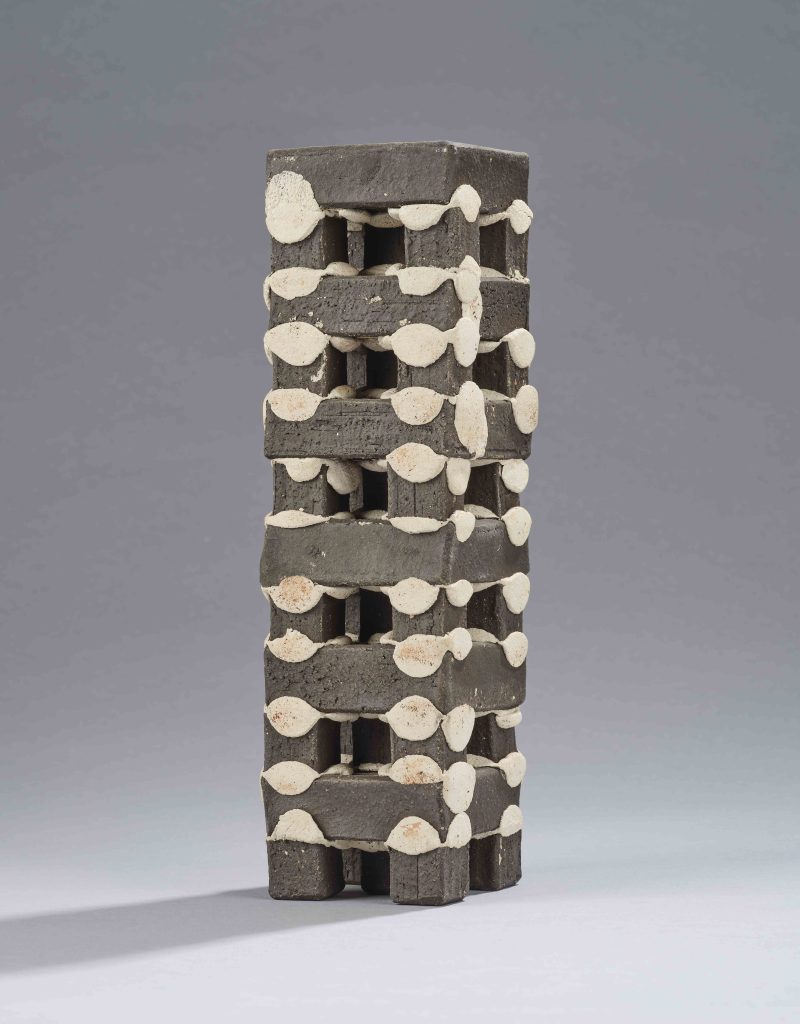 The motifs for Altenburg's works were close at hand, in the immediate vicinity of his farmhouse: loft structures, towers, stacks, crosses and lattice fences. His clay sculptures have no "straightness" or intentional symmetry; they are reminiscent of a natural and simple state, a new rhythm, and a different type of beauty. These characteristics of his works are even more significant in the architectural ceramic decorations he created for sacred buildings. The most prominent of Altenburg's works are the ceramics he designed for the church Am Schöpfwerk in Vienna: the altar, the moulding, the stations of the cross and the holy water stoup. These elements are neither figurative nor narrative, adding another dimension to his art: the liturgical location is formally embedded and simultaneously opened up. "The world of yesteryear" was not his world: in artistic terms, Franz Josef Altenburg's clay creations were far ahead of their time.
Magda Pfabigan is Specialist for Art Nouveau and 20th Century Arts and Crafts at Dorotheum.
AUCTION
Art Nouveau and 20th Century Arts and Crafts
7 June 2023
Saleroom auction with Live Bidding
Tel. +43-1-515 60-383
magda.pfabigan@dorotheum.at
Explore the auction catalogue now and read our new myART MAGAZINE!