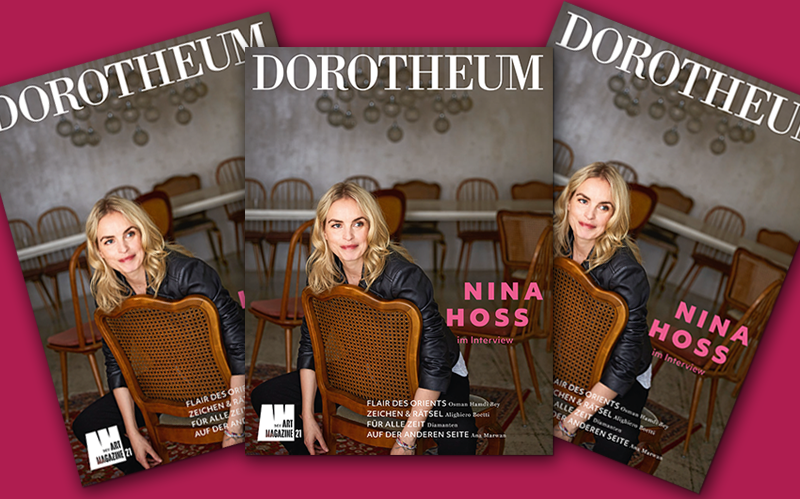 Take a look at the new Dorotheum Magazine!
Internationally acclaimed German actress, Nina Hoss, turns to art to satisfy her need for intensity, humour and experimentation. Dorotheum myART MAGAZINE spoke to the co-star of the six Oscar-nominated film "Tár" to discuss her relationship with visual art, film and acting and about Fritz Lang and the freedom of expression.
Art raises questions, tells stories, and encourages scrutiny: What secrets do the strokes of Alighiero Boetti's ballpoint-shaded paintings hold? What is it that the Venetian woman spies as she peeks over the wall in Eugen von Blaas's charming painting? The Austrian-Slovenian author Ana Marwan explores this question in a literary response to the work. Lorenz Seidler, aka eSeL, shows the many sides of the Viennese art scene in his photo series. Petra Schäpers, the Director of Dorotheum's first representative office, set up in Germany in 2003, looks back on 20 years of Dorotheum Düsseldorf.
As always, you will also find points of view, analysis, and background stories on the highlights of the current auctions, including works by Lucio Fontana, François Morellet, Cy Twombly, Hermann Nitsch, Osman Hamdi Bey, Leontine von Littrow, Fede Galizia, Hendrick ter Brugghen and many more.
Dorotheum myART MAGAZINE online
Browse the magazine ONLINE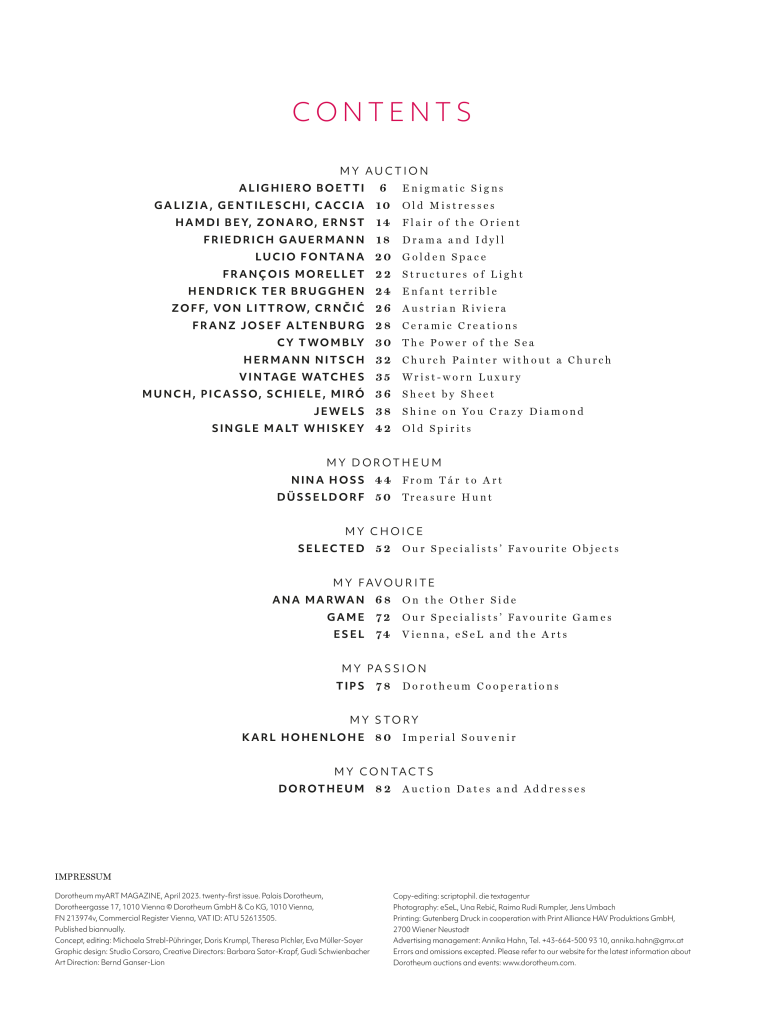 Interesting links about CLASSIC WEEK