The medium of printmaking allows young art lovers in particular, who are at the beginning of their collecting career, to acquire extraordinary works by famous artists.
Dorotheum specialist Elisabeth Wallner presents us her 5 favourite pieces with a starting price under 5,000 euro from the current online auction "Modern and Contemporary Prints" – place your bid online until 13 June!
# 1
Karin Kneffel's intensely luminous colour etching is a typical example of her often oversized and fragmentarily represented subjects. Karin Kneffel studied with Gerhard Richter and is one of today's most important representatives of photorealistic painting.
# 2
Just like his paintings, this print by Lucio Fontana, one of the most important representatives of the Italian avant-garde of the 1960s, features the slash that is typical for him, and with which he dissolves the two-dimensionality of the sheet and opens up a new plane. The print glows in a beautiful red.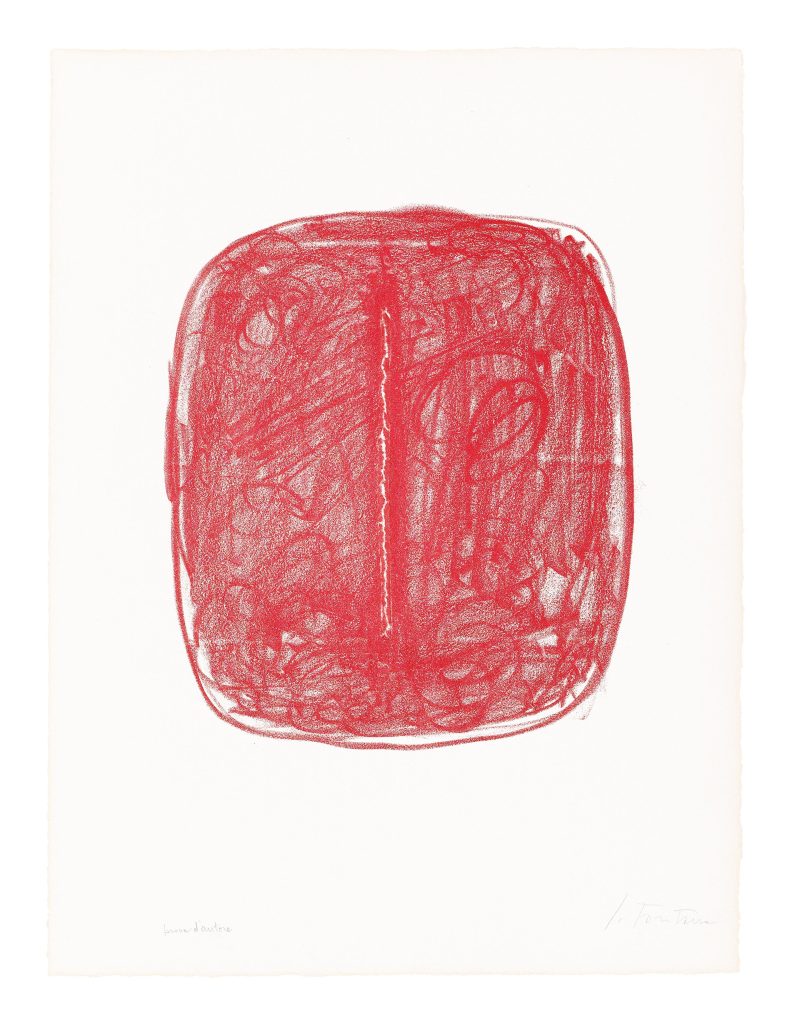 # 3
The "Papageienwald (Parrot Forest)" is one of the most fascinating coloured woodcuts by Ludwig Heinrich Jungnickel, who became famous for his depictions of animals and worked as a designer for the "Wiener Werkstätte". This sheet was on display in the exhibition "Klimt und Freunde (Klimt and Friends)" at the Kulturmuseum St. Gallen in 2021.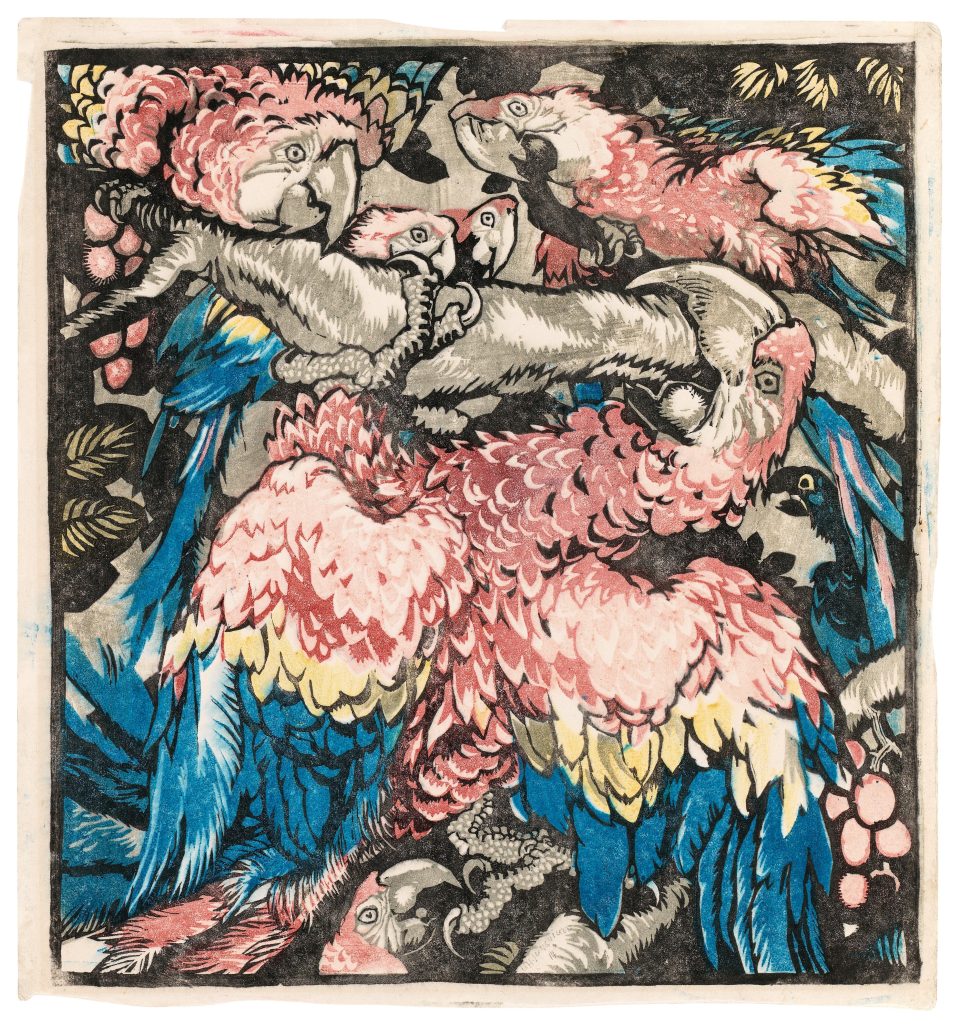 # 4
"Now is the time" is an iconic sheet from Kiki Kogelnik's years in New York. In the prints from the 1970s, her proximity to the American pop artists becomes particularly clear. Until June 25 2023, Kiki Kogelnik's diverse oeuvre can still be seen in the exhibition of the same name "Kiki Kogelnik – Now is the time" at the Bank Austria Kunstforum in Vienna.
# 5
The present test print by Arnulf Rainer has a unique colour combination. The 1969 screen print glows in a neon orange, making it hard to believe that it is over 50 years old. Arnulf Rainer is one of Austria's most important contemporary artists and became internationally known for his  "overpaintings".
Online Auction
until 13. June 2023
Visit: 6.- 13. June 2023
Palais Dorotheum Wien