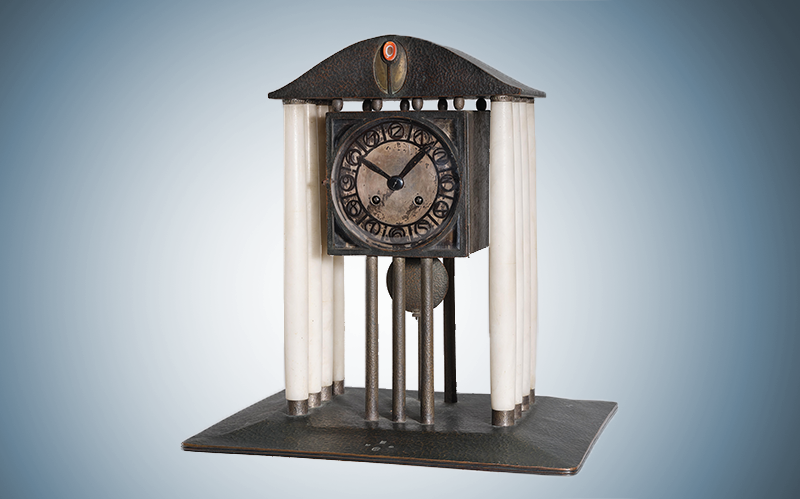 Quality, individuality, precision: Josef Hoffmann's clock from the early Wiener Werkstätte period pointed the way for modern design. 
Josef Hoffmann and Charles Rennie Mackintosh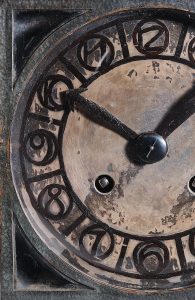 In a letter to Josef Hoffmann, the Scottish founder of the Arts and Crafts movement, Charles Rennie Mackintosh, wrote of the Wiener Werkstätte: "If your programme is to achieve artistic success (and artistic success must be your first aim), then every object you produce must have a strong mark of individuality, beauty and outstanding workmanship."
This was both exhortation and encouragement, and it became the leitmotif for Koloman Moser and Josef Hoffmann alongside with their own high standards for the quality of their work. The clock offered at Dorotheum's upcoming Art Nouveau auction was designed in 1903, the year in which the Wiener Werkstätte was established. Only two such pieces made, and the clock's unique design is as much a nod to traditional language of form as it is herald of a new, modern era.
Tradition and modernity
The clock's architectural structure – with four alabaster pillars on either side – is where the Viennese Biedermeier meets a new modernism which had emerged in Scotland even before the Wiener Werkstätte had been founded. The founding concepts of the Arts and Crafts movement, which produced Gesamtkunstwerks of architecture and design, reveal a simplicity and clarity which can also be observed in the early Wiener Werkstätte. The hammered copper surface of the clock exudes high quality and robustness; the arched, roof-like superstructure with an oval in the centre and a central, oval gemstone, is a witty reference of the designs of the like-minded Scottish artists.
Quality and innovation
The influence was mutual: Hoffmann's clock demonstrates that the Wiener Werkstätte was the herald of an avant-garde style which influenced Mackintosh's later clock designs: the clockwork, hands and face of Hoffmann's elevated clock "façade" rest upon slender, free-standing columns, which can also be found in Mackintosh's later time pieces.
So how could Hoffmann have responded to Mackintosh's exhorting encouragement? For one, he might have written, with absolute conviction, that the Wiener Werkstätte had fully achieved the Scotman's ambitious vision of quality combined with tradition and elegance.
AUCTION
Jugendstil and 20th Century Arts and Crafts
7 July 2021, 3 p.m.