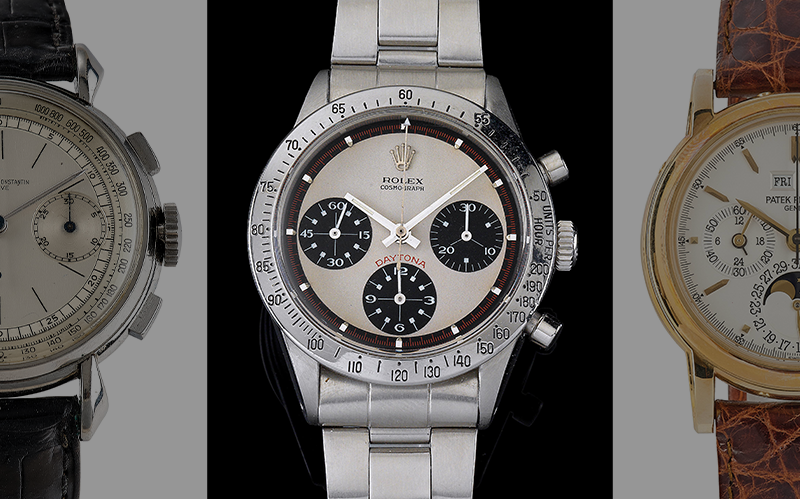 What does car racing have in common with the moon landing?
Answer: fast vehicles and a high level of interest in recording processes precisely! In 1815, the French watchmaker Louis Moinet constructed a timepiece for astronomical observations. He is credited with inventing the first stopwatch, which was already very similar to modern ones.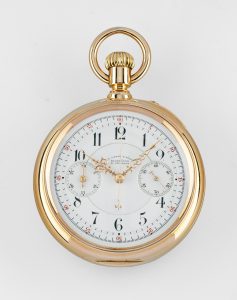 In 1821, another Frenchman, Nicolas-Mathieu Rieussec, developed a stopwatch for horse racing. The stopped time was recorded with an ink dot, making it possible to literally "write down" the time. He called his invention "chronograph" (from Greek khronográphos for "time recording"). The first attempts to combine a classical timepiece with a stopwatch were made in the mid-19th century.
What is a chronograph, anyway? According to the common definition, it is a timepiece that makes it possible to start, stop and return a second hand to its starting position at the touch of a button, independently of the actual clock mechanism. The term is now mainly used for wristwatches.
It was not until 1969 that the first self-winding chronographs were launched. One of the pioneers was Zenith.
This brings us back to our initial question. The first watch on the moon was an Omega Speedmaster with a stopwatch function. And anyone who comes across a Tag Heuer Monaco today automatically thinks of car racing and Steve McQueen, who wore this cult watch on his wrist in the early 1970s.
(Illustrations above: Vacheron & Constantin Chronograph, sold 2020 for € 42,800 / Rolex Cosmograph Daytona "Paul Newman", sold for € 81,250 / Patek Philippe Perpetual Calendar Chronograph wristwatch, sold for € 96,000)