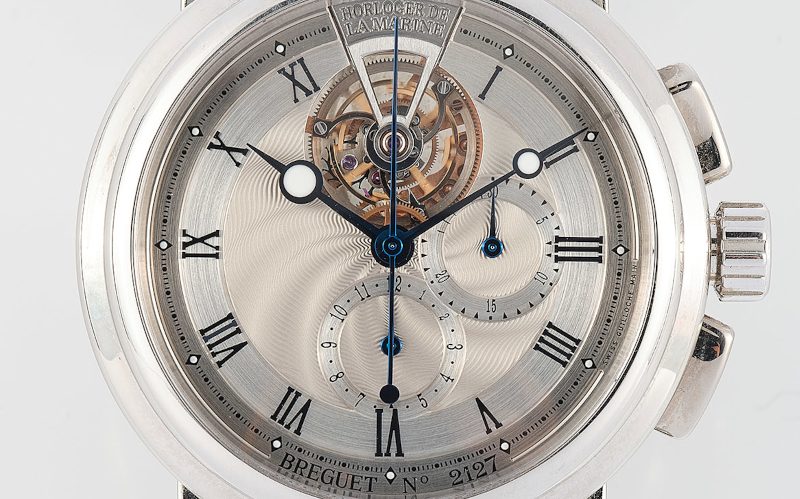 Vintage watches are experiencing a boom in popularity, with collectors benefiting from high increases in value within a short period of time. About the most sought-after brands at Dorotheum's renowned watch auctions …
A wristwatch is, first and foremost, a timekeeper, but it is also much more than that: a status symbol and luxury item worn on the wrist, it is a statement piece that says a lot about the wearer's style, be it sporty, elegant or classic. Recent years have seen some models double or even triple in price. Collectors are willing to pay a premium for masterpieces from prestigious brands such as Rolex, Patek Philippe, Audemars Piguet, Jaeger-LeCoultre, IWC Schaffhausen, Omega, Breitling, Heuer, Cartier, Chopard, A. Lange & Söhne, Panerai, Girard-Perregaux or Vacheron & Constan- tin. At the top of the price list at Dorotheum auctions is an A. Lange & Söhne Glashütte, which was produced in a limited edition of only 50 pieces and sold for 321,750 euros.
Of course, there are also the so-called "blue chips" of the watch market. Models in this category include the Patek Philippe Nautilus, an iconic design by Gérald Genta; the Jaeger-LeCoultre Reverso, which has become a true classic thanks to its reversible case (used for protection during polo matches); the Rolex Daytona, which received cult status thanks to celebrity wearer Paul Newman; the Omega Speedmaster, which was the first watch worn on the moon; and the Audemars Piguet Royal Oak, considered to be the world's first luxury sports watch. Every watch offered at Dorotheum undergoes a thorough examination by experts. Numerous factors are taken into account when determining its value. Dorotheum specialist Günter Eichberger explains: "A decisive aspect of collect- ing watches is the mechanical movement used. Collectors are fascinated by the technology – the more complex it is, the more desirable the watch and the higher its price." Another factor is the edition number, with limited editions generat- ing more interest. Dorotheum's major watch auctions are held in the spring and autumn. This year's auction on 26 May 2023 will feature around 200 exclusive models, making it a true El Dorado for connoisseurs of fine timepieces.
Information: Günter Eichberger, Specialist for Watches and Jewels at Dorotheum
Explore the auction catalogue now and read our new myART MAGAZINE!