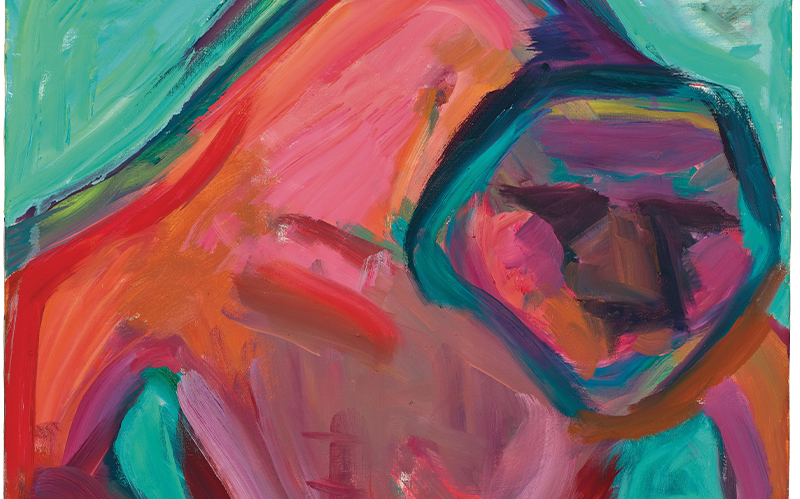 Subjective and expressive, figurative and abstract: two significant works by Maria Lassnig – the 1984 painting Der rote Zorn (The Red Wrath) and Meine Eltern (My Parents), a drawing from 1948 – are coming up for auction during Contemporary Week in November.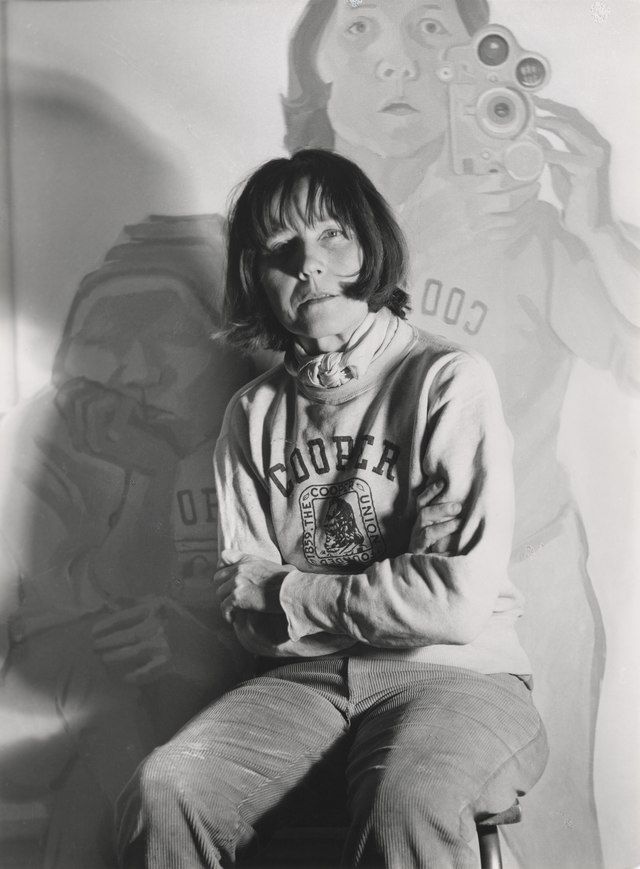 Maria Lassnig (1919–2014) ranks amongst the most celebrated painters in contemporary art. Her paintings, vividly hued and conceptually rich, constitute a visionary and immeasurably significant body of work. It wasn't until late in life that this unconventional artist received the recognition she rightfully deserved. Throughout her lifetime, Lassnig confronted marginalisation in a male-dominated art world, persevering until she finally established herself and received the highest artistic honours. She holds the distinction of being the first female artist, alongside VALIE EXPORT, with whom she represented Austria at the 1980 Venice Biennale, to showcase her work in a solo exhibition in the Hoffmann-designed pavilion. In that same year, she became the first woman in the German-speaking world to be appointed a professor of painting. In 1988,
Lassnig received the Grand Austrian State Prize, marking the first time this prestigious award was bestowed upon a woman in the visual arts. Her remarkable career reached its pinnacle in 2013, when she was honoured with the Golden Lion at the Venice
Biennale for her lifelong achievement. The artist's journey, which had commenced seven decades earlier with a bicycle ride from Carinthia to Vienna, carrying a portfolio of drawings, now stands as an enduring testament to her legacy.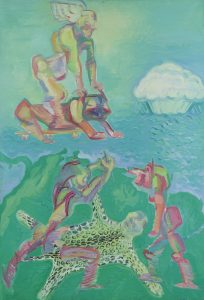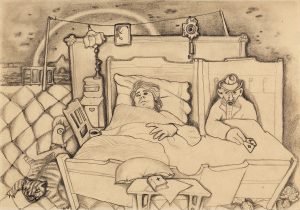 Lassnig's lasting appeal echoes in the ongoing interest of museums and the art market in her work, which regularly fetches top prices. Her large-scale painting Wilde Tiere sind gefährdet (Wild Animals are Endangered) which was sold at auction at Dorotheum in 2021 for over a million euros, was the first contemporary Austrian artwork to break the million-dollar mark. Viennese director Anja Salomonowitz is paying tribute to this exceptional artist with a film portrait. The biopic Mit einem Tiger schlafen (Sleeping with a Tiger), starring Birgit Minichmayr, is set for release in 2024. The film was shot, amongst other locations, at Dorotheum, where works by the grande dame of the Austrian avant-garde are coming up for auction as part of Contemporary Week in November 2023. These include the early drawing Meine Eltern (My Parents) from 1948, the year of her first solo exhibition at Galerie Kleinmayr in Klagenfurt, and Der rote Zorn (The Red Wrath) from 1984.
The latter is a compelling example of her renowned "body awareness paintings", in which the artist turns an unsparing eye on herself in an attempt to translate emotions such as love and pain, as well as sensations of pressure, tension and expansion, to canvas. The artist often placed herself at the centre of her figurative-abstract works, which teem with a diverse cast of humans, animals, and various hybrids. They are distinguished by Lassnig's signature vibrant and expressive palette – "body awareness colours" such as "red wrath".
Browse the auction catalogue now and read our new myART MAGAZINE