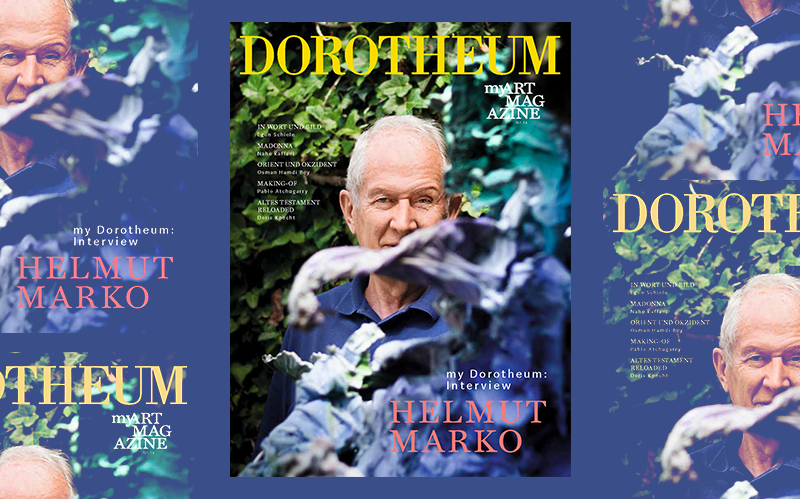 Visit Dorotheum to pick up your copy in German or English or browse the magazine online now!
Full Speed Ahead!
The fourteenth edition of myART MAGAZINE once again presents exciting artist and collector profiles, cultural tips and of course what's hot at Dorotheum.
In an interview with Dorotheum, Helmut Marko former Le Mans winner and Formula 1 driver, current boss at Red Bull Racing and passionate art collector, reveals insights into his passions. His love for art can be seen in the collections which decorate the walls of his art hotels.
In the next 6 months, Dorotheum auctions will satisfy both car enthusiasts and art lovers. Read the history of the 1922 Gräf & Stift VK 7/20 PS, the first middle-class car of the interwar period. Learn more about Osman Hamdi-Bey, an icon of Turkish painting, who as an art patron, archaeologist and museum director worked hard to preserve the nation's treasures.
Did you know that Egon Schiele was not only a pioneering painter, but also a linguistic artist? Read about a previously undiscovered Schiele manuscript and learn more about the lesser-known side of the master of modernism.
Discover these articles and many other exciting background stories, tips and profiles in the new myART MAGAZINE!
Explore the fascinating articles this issue has to offer!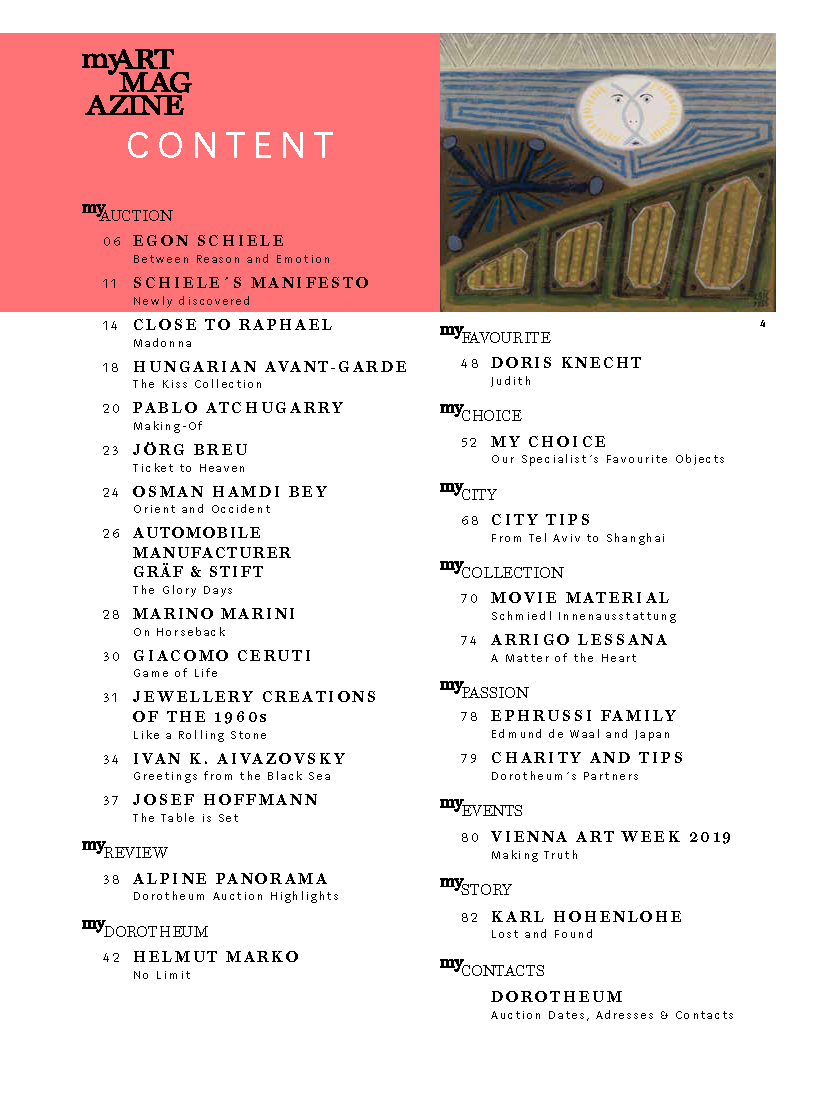 Click here to read the Dorotheum myART MAGAZINE online!
myART MAGAZINE ONLINE
The previous editions of myART MAGAZINES can be found here!
Read, browse, enjoy!
weitere Ausgaben des myART MAGAZINE online