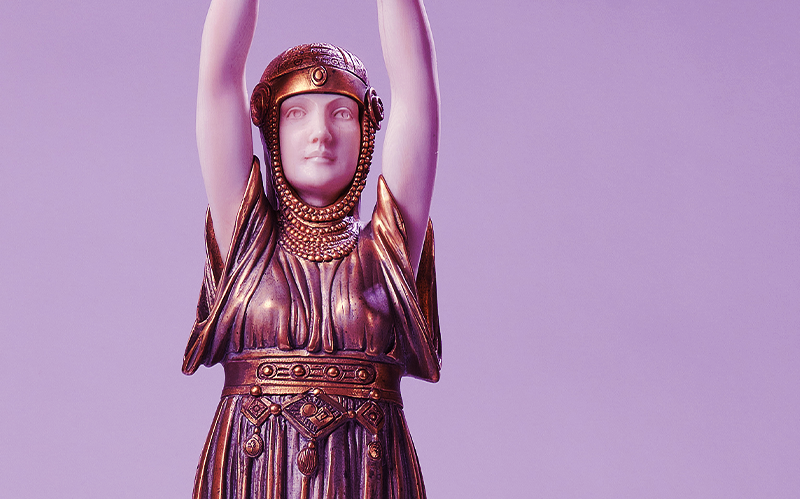 Between "Jazz Age" and the "Roaring Twenties": sculptures by Demetre Chiparus are on offer on 18 November at the Art Nouveau Auction.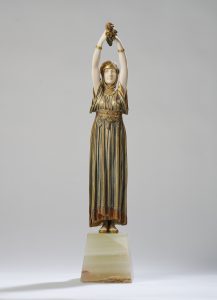 The pose, the extraordinary posture, the special contrapposto and delicate grace – these are the qualities that make Demetre Chiparus's chryselephantine female figures in bronze, enamel and finely carved ivory so unique. The artist stands for luxurious elegance, stylistic command, technical precision in execution, and a wealth of ideas.
So, how did Chiparus modernise his image of the woman in that age of transition, contradictions and rebellion? He threw himself into imitating and exaggerating costumes, jewellery, coiffures and poses – no doubt influenced by the Ballets Russes, founded by Sergei Diaghilev in 1909 in Paris, where the troupe made its first appearance, but also taking inspiration from a revival of Egyptian and Orientalist art and dances. The stylisation and the magnetism of their direct physicality and presence, made the dancers into reflections of contemporary taste, while at the same time elevating them into a sphere of distinguished unapproachability: "just look (don't touch) …"
Magda Pfabigan is an Art Nouveau and Art Deco specialist at Dorotheum.